Honda Australia has launched a new cut-price Vi lineup to its hugely successful CR-V lineup for the 2019 model year. Called the Vi and priced from $28,290 plus on-road costs, the 2019 Honda CR-V Vi hits dealerships on September 1st.
Eschewing the regular CR-V's turbocharged 1.5-litre four-cylinder petrol engine for a 113kW/189Nm 2.0-litre i-VTEC four-cylinder engine, the CR-V Vi is aimed at those wanting the practicality but not necessarily the bigger engine or longer equipment list of the higher CR-V models, saving $2,400 in the process.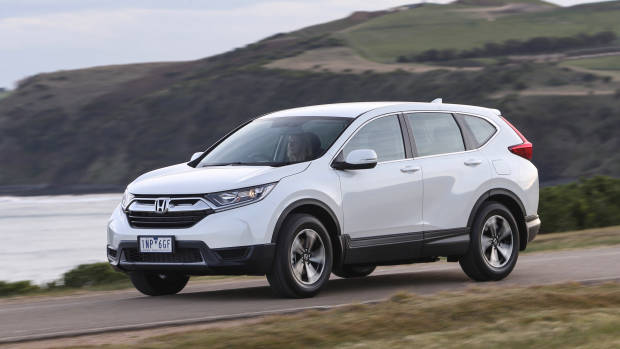 "CR-V pioneered the SUV segment in Australia, and now with the Vi model it's even more affordable", said Honda Australia Director, Mr. Stephen Collins. "CR-V's strength is it just does so many things so very well. Whether it's carrying kids and their stuff for the school run, a trip to home from Ikea with a boot-load of flat packs, or driving confidently down a winding country road, Honda CR-V does it all".
"Our customers were telling us they'd like to a see a CR-V for around $30k, so we've been able to deliver a great option in the new Vi grade", said Mr. Collins.
"The CR-V Vi grade competes strongly on value and specification against other entry-level medium SUVs – we've priced it under the automatic Mazda CX-5 Maxx and Toyota RAV4 GX, which is great news for buyers", said Mr. Collins.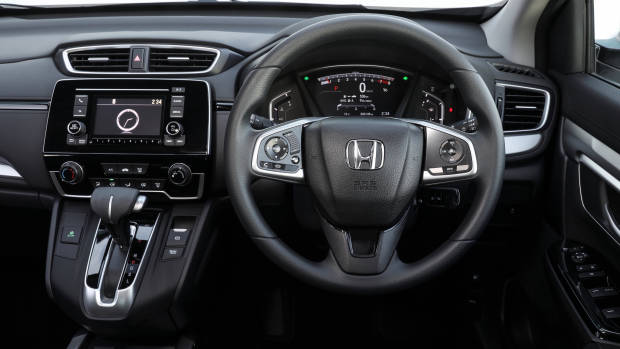 Aimed at growing families, the 2019 Honda CR-V Vi is priced from $28,290 plus on-road costs – $2,400 less than the CR-V VTi – though Honda Australia has announced an introductory drive away price of $30,990. Standard equipment levels are still reasonable, though you do notice the downgrading of equipment compared with the VTi. Standard equipment includes 17-inch alloy wheels with a full size alloy spare, a 113kW/189Nm 2.0-litre four-cylinder petrol engine, a 5.0-inch infotainment screen with a reversing camera, an electric handbrake with brake hold and tyre pressure monitoring.
In transition from VTi to Vi, keyless entry and start, climate control, a 7.0-inch touchscreen with Apple CarPlay and Android Auto, roof rails, front foglights, rear USB ports and the 140kW/240Nm 1.5-litre turbo petrol engine have been removed. The new 2.0-litre donk is rated at 7.6L/100km – 0.6L/100km more than the front-wheel drive 1.5-litre turbo. Like the 1.5-litre turbo engine, the 2.0-litre is available solely with a CVT automatic transmission.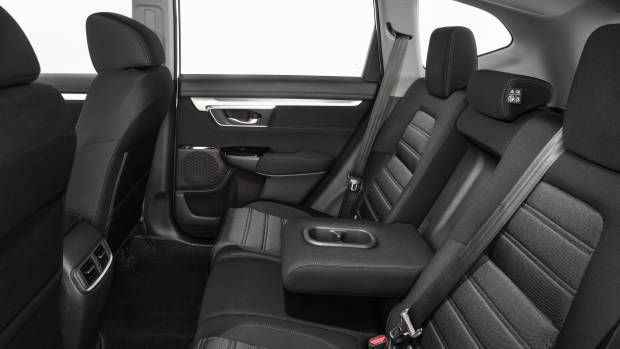 Chasing Cars sampled the 2019 Honda CR-V Vi on the launch of the 2019 Honda HR-V and found it to be a competent all-rounder, especially for its $28,290 (plus on-road costs) asking price. The 2.0-litre engine is a leisurely performer, but offers similar pace to other entry level 2.0-litre petrol variants of the Mazda CX-5, Kia Sportage, Hyundai Tucson, Toyota RAV4 and Subaru Forester. The CR-V's core talents – driving and handling well, offering a good quality cabin and a lot of practicality – remain on the Vi.
However, the lack of active safety is (again) an issue with the CR-V. The brand's HondaSensing active safety tech is only available on the top-spec VTi-LX, and unlike the smaller HR-V – which uses an older active safety system called ADAS – autonomous emergency braking cannot be separated from the overall package. An entry level Mazda CX-5 Maxx has AEB in both forward and reverse, as well as blind-spot monitoring and rear traffic alert as standard, and is about to gain radar cruise control and other technology for the 2019 model year.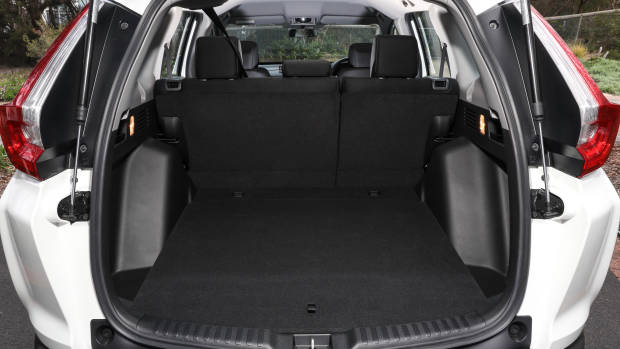 2019 Honda CR-V pricing (plus on-road costs):
Vi 2.0-litre petrol CVT 2WD: $28,290 ($30,990 drive away)
VTi 1.5-litre turbo petrol CVT 2WD: $30,690
VTi-S 1.5-litre turbo petrol CVT 2WD: $33,290
VTi-S 1.5-litre turbo petrol CVT AWD: $35,490
VTi-L 1.5-litre turbo petrol CVT AWD 7-seat: $38,990
VTi-LX 1.5-litre turbo petrol CVT AWD: $44,290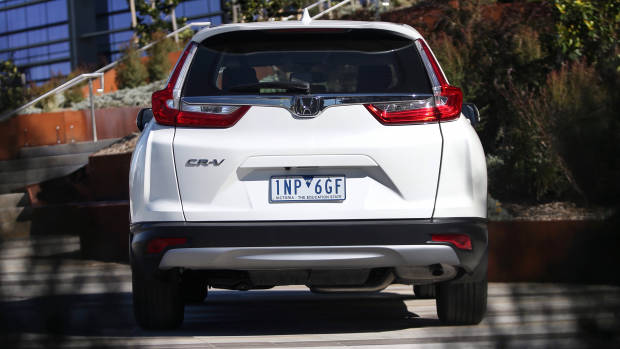 Stay tuned to Chasing Cars for our first drive review of the facelifted HR-V later this week.