The first deliveries of the 2022 Kia Sorento plug-in hybrid (PHEV) have landed in Australia as the Korean marque prepares to imminently launch an electrified iteration of its large SUV providing 56km of electric range, backed up by a 1.6-litre turbo petrol engine.
Kia is bringing two Sorento hybrids to Australia, with the PHEV arriving in October followed by a Sorento self-charging hybrid in early 2022, which also offers attractive fuel efficiency – but without the longer-range electric running generated by plugging it into a wall socket.
When it goes on sale the Sorento PHEV will go head to head with the Toyota Kluger hybrid and the Hyundai Santa Fe PHEV – the latter of which is due to go on sale early next year.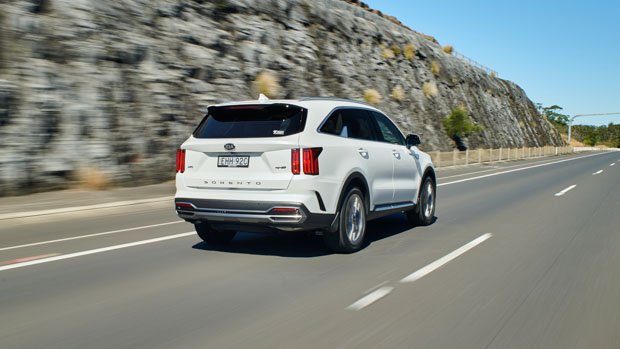 While the Sorento plug-in hybrid was originally destined for Australia earlier this year, supply issues broadly impacting the automotive industry pushed back the on sale date until October 2021 and will continue to restrict what grades of Sorento are available to Australian buyers
Roland Rivero, Kia Australia general manager of product planning, told Chasing Cars that the brand would initially import only the Sorento plug-in hybrid in popular GT-Line specification, at least initially.
"At this stage, what we've elected to do given the limited supply is just go for the top of the range, so it will be the [Sorento] GT-Line with all the fruit for now.
"Would we have loved to have offered a range of [Sorento] plug-in hybrids? The answer to that is yes, but what's the point of creating complexity when you can't supply it?"
The current Sorento GT-Line is equipped with all the frills including heated and cooled, power-adjustable front seats trimmed in nappa leather, a 12.3-inch digital driver's display along with extra safety features such as blind-spot monitoring and a 360-degree camera.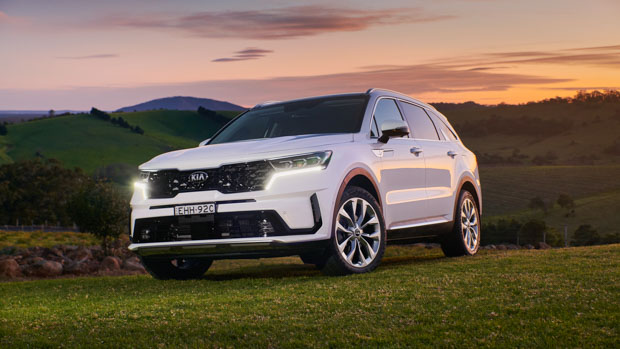 When does the regular Sorento hybrid arrive in Australia?
The Sorento self-charging hybrid works in a similar way to Toyota's popular RAV4 and Kluger hybrids, which recharge their much smaller batteries under braking, rather than by charging from a power socket.
Mr Rivero said that the regular Sorento hybrid would likely be offered with a broader choice of trim grades, but that the shape of the hybrid range was still being decided.
"I think maybe we'll get a little bit more stock of the hybrids, there might be a little more range of the hybrids [and] more stock would suggest [that] maybe we can do at least a two trim strategy," he said.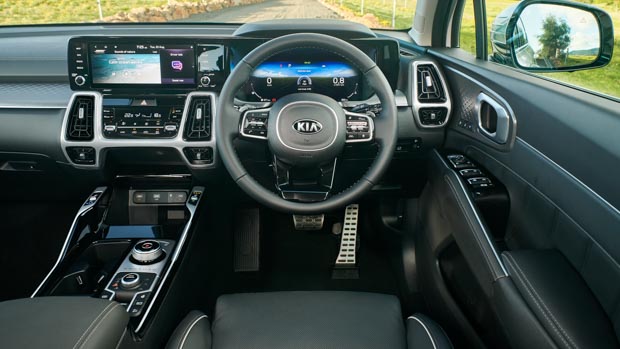 Unlike the AWD-only Sorento PHEV, the self-charging hybrid is offered in a choice of either front or all wheel drive, leaving the door open for Kia to offer an entry-level FWD hybrid and a top-spec GT-Line AWD hybrid, for example.
Broadening the Sorento hybrid lineup to include front wheel drive and all wheel drive options would allow Kia to closely compete with the Toyota Kluger Hybrid lineup, which spans $54,150 to $75,400.
"We will look at a front wheel drive variant and an all wheel drive variant at least in the (Sorento) Hybrid, but the trim and grades are still under study," Mr Rivero told Chasing Cars.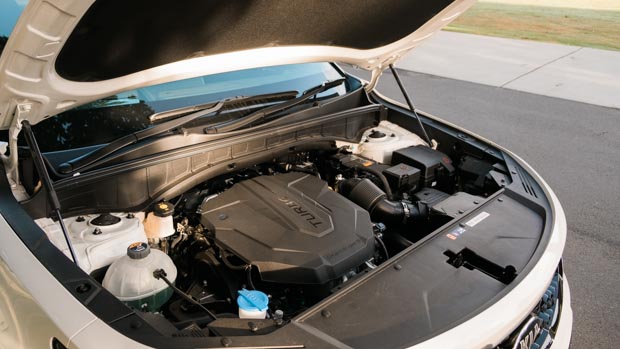 Which Sorento hybrid is best: plug-in or self-charging?
Both hybrid versions of the Sorento offer improved fuel consumption when compared to petrol and diesel versions of the Sorento SUV, but efficiency really depends on driving conditions.
Broadly, the Sorento plug-in hybrid will suit buyers who have the ability to recharge the batteries with a cable regularly – allowing them to tap into the PHEV's 56km electric range (WLTP) on a regular basis, using no petrol in that distance.
For hybrid fans who do not have an accessible power point near their parking space, the self-charging hybrid switches off the petrol engine when possible, delivering short bursts of electric-powered motoring while delivering a combined fuel consumption of 6.9L/100km.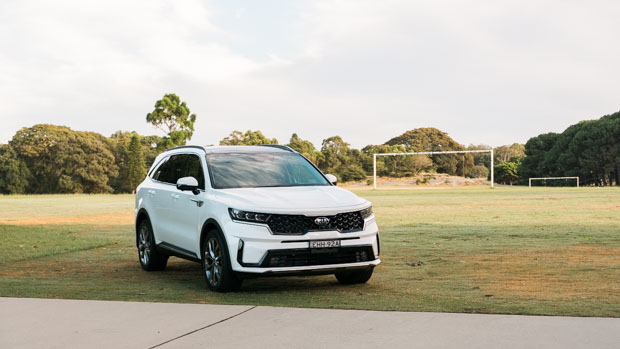 That compares to Kia's consumption claims of 6.1L/100km for the 2.2-litre turbo diesel Sorento and 9.7L/100km for the petrol V6.
Both Sorento hybrids use a 1.6-litre turbocharged petrol engine as their base powertrain – an engine familiar from the Kia Cerato GT hot hatch.
Power outputs vary, with the imminently-arriving Sorento plug-in hybrid generating a combined 195kW of power and 350Nm of torque.
When driving the plug-in hybrid purely in electric-only mode, the motor produces a modest 67kW of power but a stout 304Nm of torque.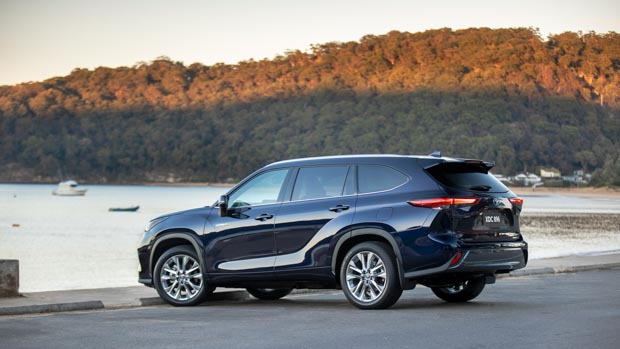 By comparison, the self-charging Sorento hybrid produces 169kW/350Nm combined.
The Sorento PHEV's 13.8kWh lithium ion battery can be charged at home using an AC charger at speeds of up to 3.3kW, with a charge time of three hours and 25 minutes from 0 to 100 per cent.
That charging speed would require fitment of an AC charging wall box. Plugging in to a regular three-pin Australian socket will see the Sorento PHEV charged up in about seven hours.