Australian buyers looking to snap up a 2021 Kia Sorento will soon have the ability to choose from two new hybrid variants on top of the existing V6 petrol and turbo diesel engine offerings.
Kia Australia has secured both global forms of the Sorento hybrid: a conventional self-charging 'light' hybrid, and a more serious Sorento plug-in hybrid.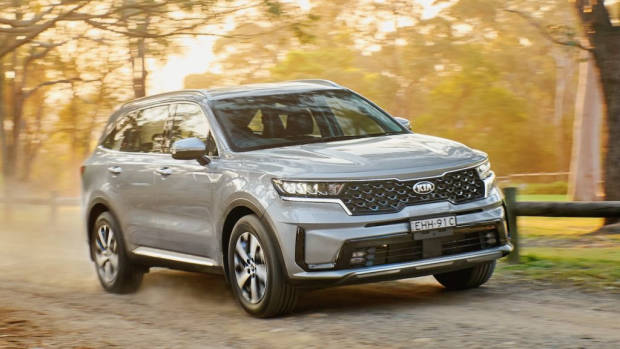 The Sorento PHEV will arrive imminently, with deliveries kicking off by the end of March. The more conventional self-charging series-parallel hybrid, which works in a similar way to Toyota hybrid systems, to reach our shores before the end of the year.
"At the Sorento launch, we announced that there are hybrid and PHEV variants to come," Roland Rivero, general manager of product planning at Kia Australia, told Chasing Cars.
"The Sorento Plug-in Hybrid will be first, within this quarter."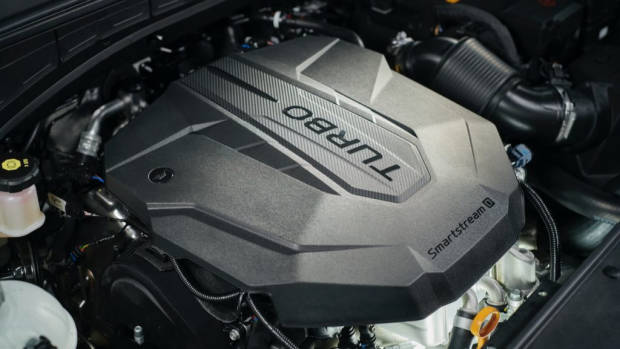 Both Kia Sorento hybrid powertrains make use of a 1.6-litre turbocharged four-cylinder petrol engine, with the combustion engine producing 132kW of power.
That turbo petrol is supported by a 44.2kW electric motor in the self-charging hybrid variant. The petrol-electric combination makes 169kW of power and 350Nm of torque.
In plug-in hybrid form, the Sorento is an even more muscular machine. A more powerful 67kW electric motor that produces 304Nm of torque is teamed with the aforementioned 1.6-litre turbo petrol, producing a combined power figure of 195kW.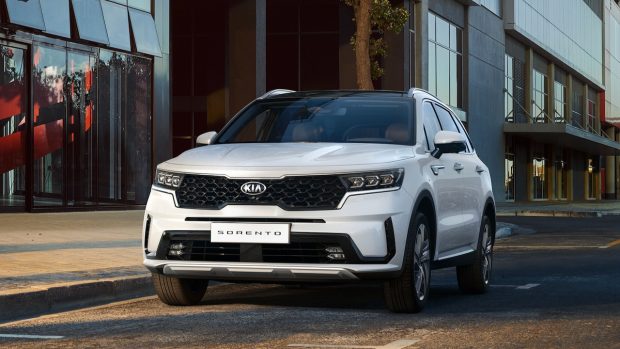 The Sorento plug-in hybrid, which can be recharged via a three-pin socket or AC wall box, offers the advantage of being able to run for about 57 kilometres on pure electric power, thanks to the inclusion of a 13.8kWh battery.
Kia's decision to bring both varieties of Sorento hybrid to Australia stands in contrast to cousin brand Hyundai's choice to opt only for the Santa Fe series-parallel hybrid.
Overseas, the Hyundai Santa Fe – which is closely related to the Kia Sorento – is also available as a PHEV, but Australian customers will have to wait until European demand is satiated before it can be brought here.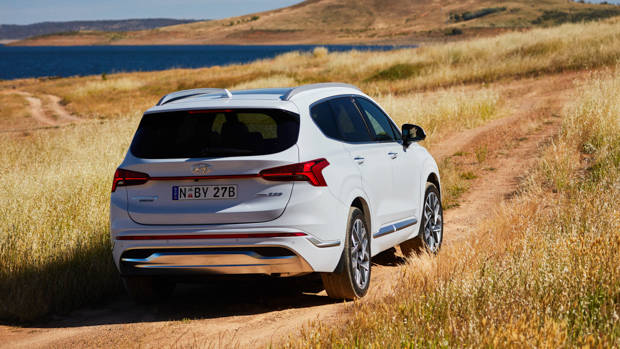 Hyundai Australia laid the blame on supply issues related to strict emissions standards in Europe, with their popular Kona small SUV and the incoming Tucson midsize SUV completely missing out on any hybrid powertrain options in Australia.
Both Sorento hybrids should be significantly more efficient than their petrol-only counterparts, with the Sorento self-charging hybrid rated at 6.3L/100km in the United States.
A fuel efficiency figure has not yet been released for the Sorento plug-in hybrid, but if you keep your trips short you could get by without using a drop of petrol – but run out of battery and your fuel usage could skyrocket, with the tiny petrol engine forced to carry around a now-useless, and heavy, electrical system.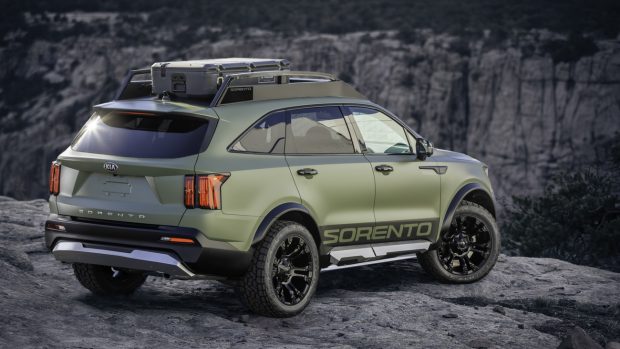 In comparison, the front-wheel-drive 3.5-litre V6 petrol currently available in the Sorento uses a claimed 9.7L/100km combined, almost double what the hybrid uses.
However, for those who cannot wait for the hybrids, the 2.2-litre diesel four-cylinder offers far better fuel economy than the petrol at 6.1L/100km, along with an all-wheel-drive system.