Hyundai will not offer a Tucson hybrid SUV in Australia in the short or medium-term despite considerable evidence there is a demand for such a vehicle locally.
Overseas, Hyundai will offer the new Tucson with optional self-charging hybrid and plug-in hybrid drivetrains, but neither option is likely to come to Australia in the near future.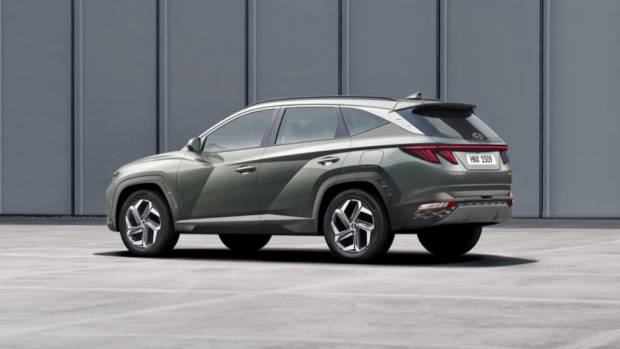 Both Tucson hybrid powertrains utilise a 1.6-litre turbocharged petrol four-cylinder engine. A 'self-charging' series-parallel hybrid makes 132kW of power and 265Nm of torque, and would see fuel consumption fall to around 6L/100km.
Meanwhile, the Tucson plug-in hybrid that will be offered overseas adds a 67kW/304Nm electric motor and 13.8kWh lithium polymer battery that provides an all-electric range of about 50km. When operating jointly, the Tucson plug-in hybrid makes 200kW/350Nm.
When the new Hyundai Tucson was revealed to Australian media in late 2020, the brand had not yet made a final decision about whether hybrid powertrains would be offered locally – but a call has now been made against bringing the two Tucson hybrids to Australia.
The decision will leave the incoming Santa Fe Hybrid as the brand's sole hybrid SUV in Australia. The brand does offer a full-EV SUV in the form of the Kona Electric, as well as the Ioniq hatchback range in hybrid, plug-in hybrid and full-electric forms.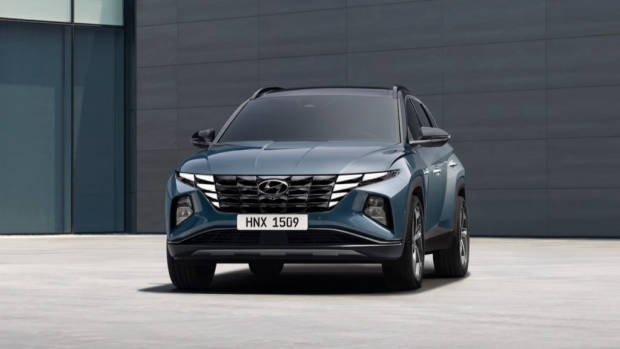 Guido Schenken, the public relations senior manager at Hyundai Australia told Chasing Cars the decision was due to imminent demand to meet emissions targets in Europe, where automakers face huge fines if they do not sell more environmentally friendly vehicles.
In contrast, Australia has no such legislation and subsequently there are fewer consequences for not offering a hybrid option locally – other than disappointing some potential customers.
"With no Australian government-regulated corporate/fleet emissions targets in place, we are not considered a priority market for electrified powertrains. This does not rule us out for any products, but it puts us lower down the list than we might otherwise be," Mr Schenken said.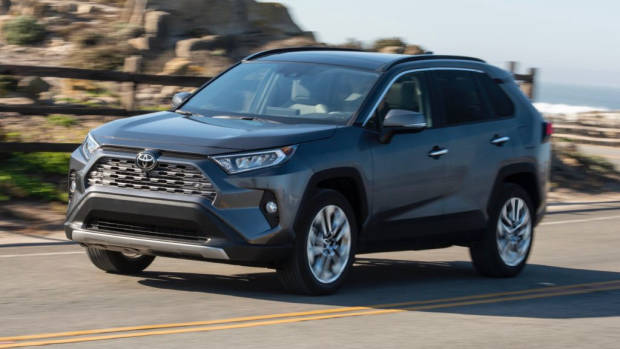 Mr Schenken said the lack of a more fuel-efficient hybrid drivetrain for the Tucson would not lead to drastically lower sales, despite it sitting in the cost-conscious midsize SUV segment.
"We are confident with our Tucson powertrain offerings in Australia. Whilst hybrid powertrains will provide customers more choice, we do not believe it would result in a significant increase in sales for these models," he said.
"The electrification of Hyundai's model range will be inevitable moving forward, but at this stage we will have to wait a little longer."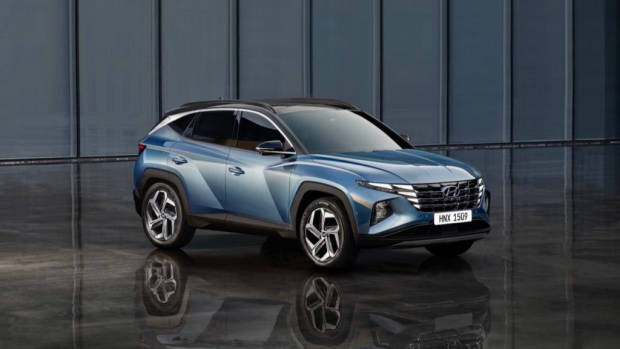 The decision leaves Hyundai without a direct rival to the exceptionally popular Toyota RAV4 Hybrid. The latest RAV4 was the nation's best selling vehicle over two months in 2020, and nearly two in three RAV4 sales are for the hybrid powertrain.
Toyota incentivises purchasing the RAV4 Hybrid with a reasonably modest $2,500 step from a base 127kW 2.0-litre petrol to a punchier 160kW 2.5-litre petrol-electric hybrid.
The RAV4 does not offer buyers a 'premium' non-hybrid powertrain. By contrast, the new Tucson, which will land locally in early 2022, is likely to land with a relatively powerful 1.6-litre turbocharged petrol engine producing around 150kW.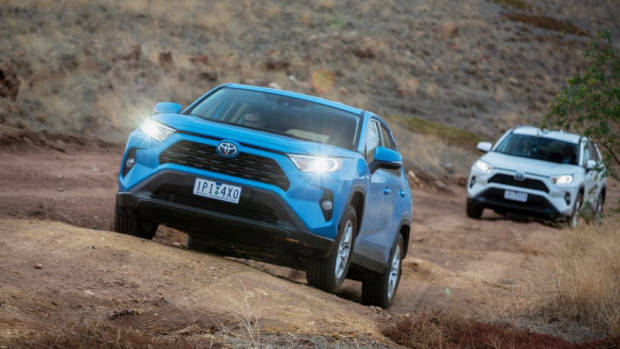 Base engines for the Tucson are likely to continue to be two-litre naturally aspirated petrol four-cylinder units, while a turbodiesel option is likely to remain on the menu.
Hyundai also hopes to entice buyers with updated safety features and added luxuries such as a 10.25-inch touchscreen with wireless Apple CarPlay and Android Auto.