Hybrid power will come to the Hyundai Santa Fe large SUV in Australian spring of 2021, the Korean manufacturer confirmed today.
From a choice of two hybrid powertrains offered overseas, Hyundai Australia have selected the 'self-charging' series-parallel hybrid for the Santa Fe sold locally.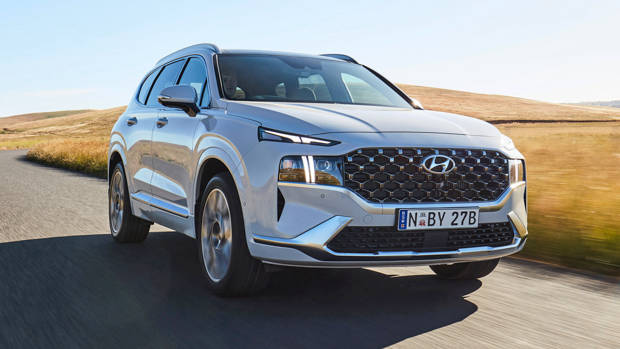 The 2021 Hyundai Santa Fe Hybrid will utilise a petrol-electric powertrain based around a 1.6-litre turbocharged petrol four-cylinder engine, a 44kW electric motor, and a compact 1.5kWh battery. The setup will generate 169kW of power and 350Nm of torque working in combination.
The Santa Fe Hybrid will operate in the same way as a Toyota RAV4 hybrid – or the incoming Kluger hybrid – with a small battery recharged by braking recuperation or via the engine automatically operating as a generator. There is no specific driver input, or plugging in.
Fuel economy will be dramatically better than the Santa Fe's existing petrol engine – a 3.5-litre naturally aspirated V6, which officially consumes 10.5L/100km combined.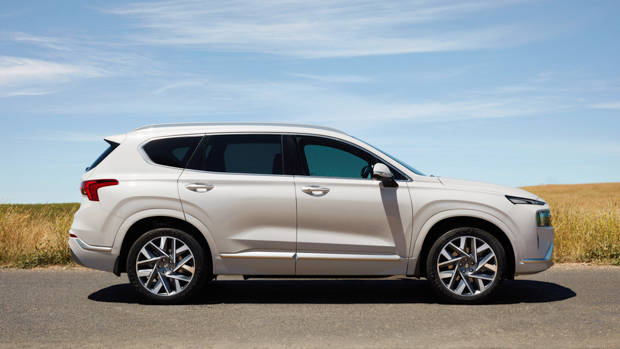 Hyundai remains tight-lipped about the Santa Fe Hybrid's consumption, but the closely related Kia Sorento Hybrid is rated for about 6.3L/100km in the United States.
That would make the petrol-electric hybrid almost as frugal as the Santa Fe diesel, which is officially rated at 6.1L/100km with standard all-wheel-drive.
A hybrid powertrain for the new-generation Tucson midsize SUV is also under consideration.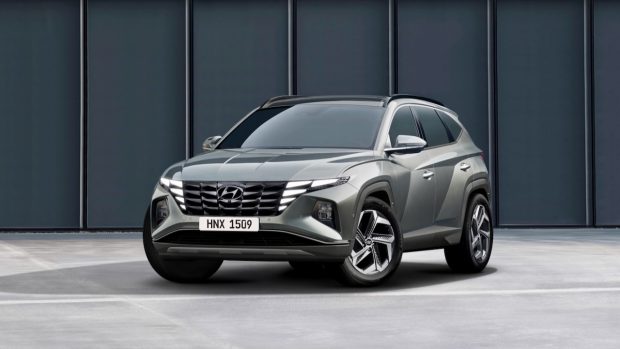 Hyundai Australia product planning and development assistant manager Tim Rodgers said the addition of a hybrid powertrain would allow the brand to "access new parts of the SUV market with petrol and all-wheel-drive, and attracting new customers to the Hyundai brand with a new eco powertrain."
Problems with right-hand-drive packaging constraints have meant that Hyundai has not been able to offer a combination of petrol power and all-wheel-drive in the current or previous generation Santa Fe. The incoming hybrid will provide one solution.
Andrew Tuitahi, general manager of product planning at Hyundai Australia, said the ability to offer a "high performance all-wheel-drive petrol" was the "biggest opportunity" for the Santa Fe in the Australian market.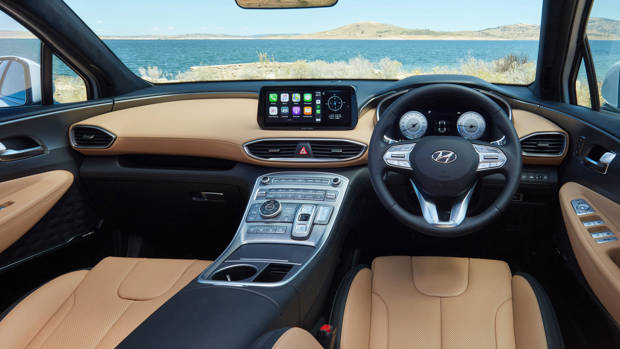 "Performance from the hybrid 1.6-litre turbo, with a nice electric motor and a torque converter automatic will give a very conventional driving experience with great torque," Mr Tuitahi said.
"In terms of the ecological, environmentally-friendly aspects, we think that it will do well against the Toyota Kluger at that entry level – but they are slightly different implementations of hybrid."
"Ours will have a turbo, and we think it will drive quite differently – and with Santa Fe being a smaller size, it will be a really good option for someone who wants something a bit more dynamic or fun," Tuitahi said.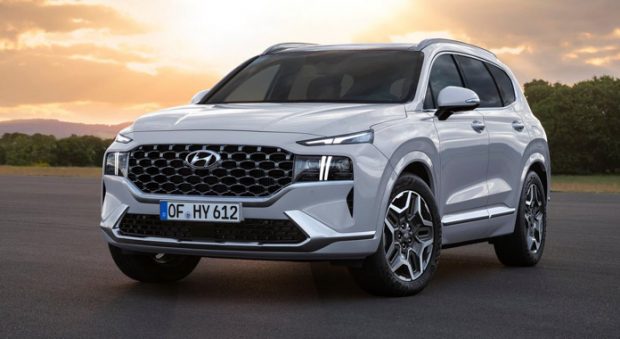 Overseas, Hyundai will also offer a Santa Fe plug-in hybrid (PHEV) with about 40 kilometres of EV-only range.
Tuitahi says the Santa Fe PHEV is "always under study," but indicated the plug-in version was directed at European markets where carmakers who breach CO2 emissions sales averages face stiff financial penalties.
Mr Tuitahi also noted that Hyundai had to balance arguments in favour of a plug-in hybrid with "what customers are willing to pay".
While the Santa Fe Hybrid is being gently pitched as a "performance AWD petrol" by Hyundai, Tuitahi told Chasing Cars that a Santa Fe N sports SUV or N-Line body kit was not currently on the radar, but indicated there was interest in such a vehicle.
"Our hope is that there will be an N or N Line for everything in our model lineup," Tuitahi said.
Final performance and economy figures for the 2021 Santa Fe Hybrid are expected early next year.