We've already seen spy pics of the new fifth-generation Hyundai Santa Fe, but a new render by Hitekro of the large SUV has surfaced that could closely resemble the finished product. 
According to Korean Car Blog, the next Hyundai Santa Fe is likely to launch in South Korea around August 2023 which means that Australia could see the fifth-gen SUV to launch locally before the end of 2023. 
The next Santa Fe has clearly taken inspiration from cars such as the Land Rover Defender with its boxy, rugged shape and is a clear departure from the more curvaceous fourth-gen Santa Fe.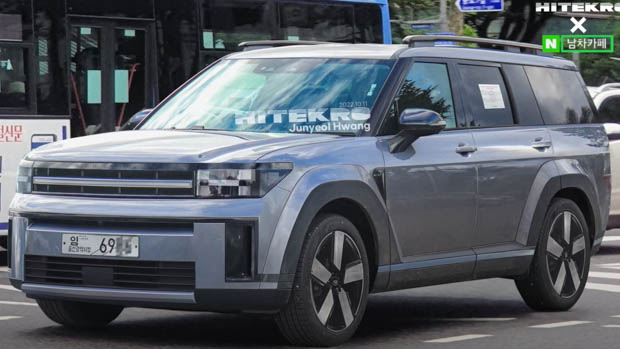 The upcoming Hyundai Santa Fe is set to compete with other large SUVs such as the Toyota Kluger, Nissan Pathfinder and the Kia Sorento. 
What we know about the next Hyundai Santa Fe
We have seen both renders and spy shots of the next Hyundai Santa Fe, and while most of the car has been completely covered up, we got a glimpse of the new H-pattern daytime running lights.
Hybrid, petrol and diesel powertrains are expected to launch within the new Santa Fe, however it is likely that Hyundai will hold off with a fully-electric variant.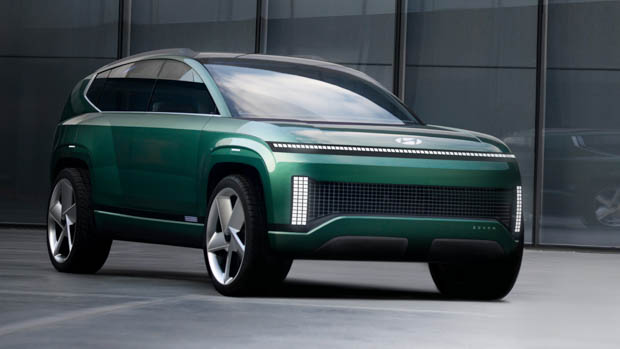 As part of the Hyundai Ioniq program, a three-row electric Ioniq 7 is likely to fill the role of an electric Santa Fe.
Chasing Cars has reported that the Ioniq 7 could cost around $20,000 more than the Santa Fe Highlander diesel variant when it launches. Launch timing is yet to be determined, however it is likely to become available in Australia sometime in 2024.
What if I want a fourth-generation Hyundai Santa Fe?
The current fourth-generation Hyundai Santa Fe is available with either a petrol V6 engine or a turbo-diesel four-cylinder engine.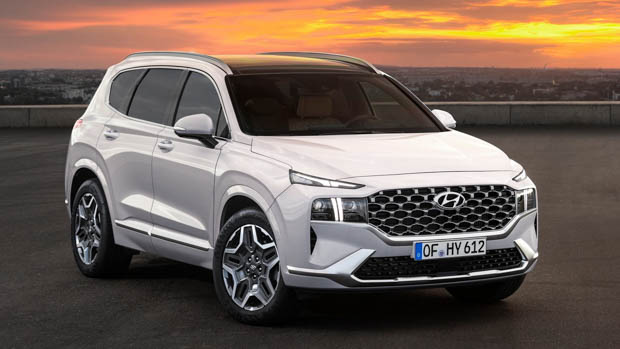 The V6 engine produces total outputs of 200kW/331Nm, while the turbo-diesel unit produces 148kW/440Nm.
In overseas markets, the current Hyundai Santa Fe is available with a hybrid 1.6-litre turbocharged engine with a maximum power output of 169kW.
A plug-in hybrid is also available outside of Australia, with 194kW/350Nm and a 13.8kWh battery pack.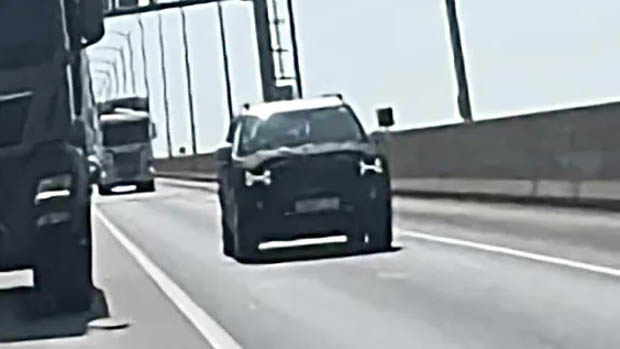 Hyundai Santa Fe 2022: prices in Australia
All prices listed are before on-road costs.
MPi: $46,050
CRDI: $49,550
Active MPi: $50,250
Active CRDi: $53,750
Elite MPi: $56,500
Elite CRDi: $ 60,000
Highlander MPi: $63,050
Highlander CRDi: $66,550