The Hyundai Ioniq 6 streamliner sedan was undoubtedly the star of the show last week at South Korea's Busan motor show, but the future of the Ioniq EV model lineup – and the SUVs it will spawn – was also a major talking point 
Quizzed on why Hyundai chose to launch a sedan before an SUV for the Ioniq electric lineup, Hyundai's global marketing boss Thomas Schemera said electric crossovers are in the pipeline, including a new Ioniq SUV beyond the three-row Ioniq 7.
"There's another model in the pipeline, you know, we can call it an SUV, but we won't, but this will fulfil different lifestyles and different expectations of customers," Mr Schemera said.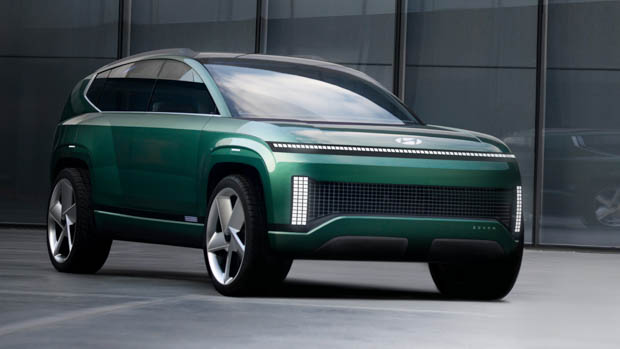 The release of the Ioniq 7 large SUV, based on Hyundai's Seven concept, is locked in for 2023 or 2024 in Australia, but the Korean manufacturer's family of electric crossovers is set to grow further – possibly with an Ioniq 3 small SUV or Ioniq 4 midsize SUV.
If the production Ioniq 7 takes on a similar size and form to the Seven concept, it will give Hyundai a Santa Fe-sized large SUV with three rows of seating.
Technically, the Ioniq 5 is regarded as a midsize SUV in Australia, but it is styled more like an oversized hatchback than a true crossover.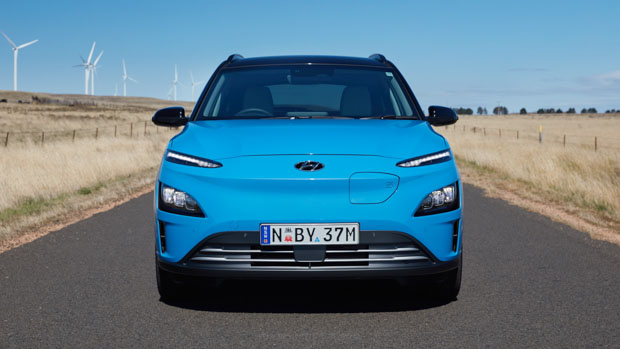 The entry of the Tesla Model Y onto the Australian landscape gives local buyers a more familiar SUV shape. Mercedes-Benz will soon follow with its midsize, but three-row, EQB crossover.
Hyundai continues to sell its Kona small SUV with the choice of a fully electric powertrain, though the car does not sit on the advanced e-GMP platform used by the Ioniq range – a key advantage of the latter being standard-fit ultra-rapid charging ability.
What could the Ioniq 7 and other future SUvs be like?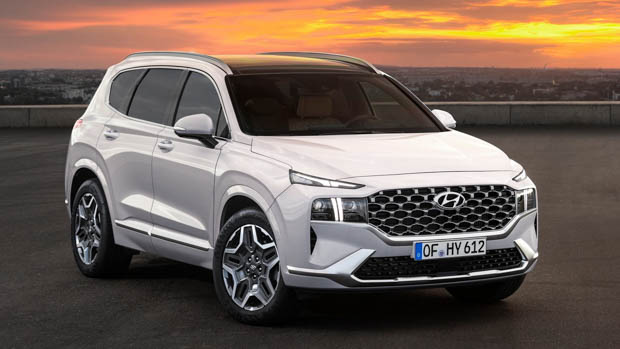 We already have had a look at the Ioniq 7 concept car that launched around five months ago, which is expected to be available in production form here in Australia sometime in 2024.
America is due to get their Ioniq 7 SUV in 2023 according to several reports, where, like Australia, SUVs take the lion's share of sales each month.
The Ioniq 7 is likely to be around a similar size to the seven-seat Santa Fe SUV.
Given the $70-80K positioning of the Ioniq 5 and incoming Ioniq 6, the larger Ioniq 7 could cost around $90,000 – about $19,000 more than a Santa Fe Highlander diesel.