Hyundai has teased the Ioniq 7 large SUV which is expected to complete the three-strong lineup of the EV-only Ioniq range when it debuts in 2024.
The teaser image was released following a slew of environmental-focused announcements from the Korean brand this week and featured the Ioniq 7 alongside the Ioniq 6 sports sedan and the Ioniq 5 midsize SUV.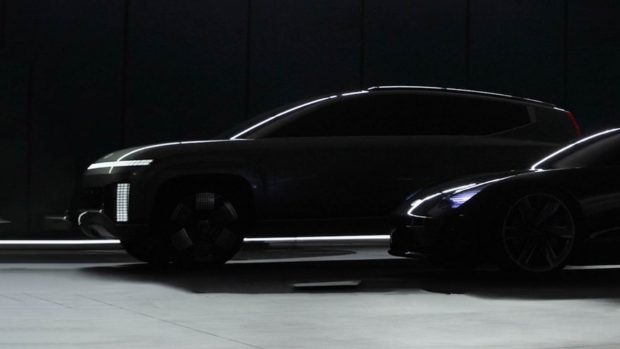 While still shrouded in darkness, the seven-seat SUV appears to be far more production-ready than examples we've seen previously but still retains key styling features such as the single horizontal LED daytime running light – also featured on the Hyundai Staria people mover.
Further down we see what appears to be LED headlights flanking the centre grille and a rather square wheel arch that emphasises the SUV's low-slung bonnet.
Those who fancy a bit of light off roading in the Ioniq 7 will be happy to spot the large amount of ground clearance underneath the chassis, which hopefully carries over to the production version.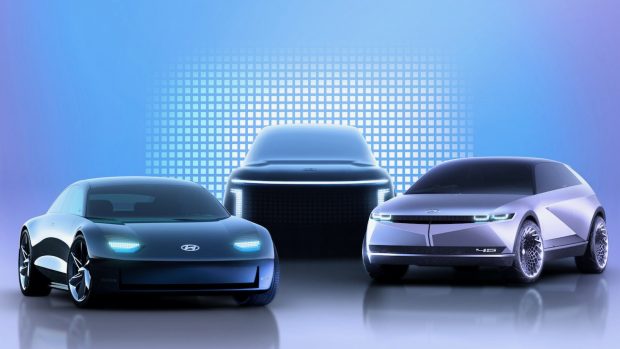 Engineers have previously struggled to provide adequate ground clearance in electric SUVs due to the large battery packs sitting under the floor. Examples of this can be seen on the Ioniq 5 but also on rivals such as the Ford Mustang Mach-E.
Towards the rear of the Ioniq 7 we can see the wagon body style has a heavily sloped rear end, with similar body lines to the GV80 premium large SUV from sibling brand Genesis.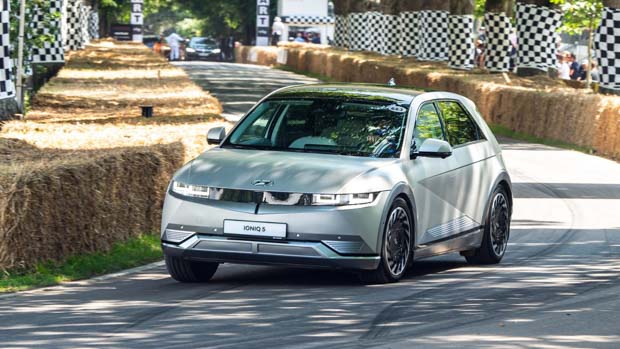 The Ioniq 5 will be Hyundai's first purpose-built electric vehicle to launch in Australia by the end of the year and will be followed by the Ioniq 6 at some point in 2022.
If the Ioniq 7 is offered to Australia it will face off against rivals such as the yet to be revealed Volkswagen ID8, Tesla Model X and potentially the Rivian R1S if the manufacturer comes to Australia.