Hyundai has announced the recently released Staria people mover will be available with hydrogen fuel cell electric drivetrain by the end of 2023.
With two years between now and the official launch, Hyundai's Australian arm said it was unable to confirm if the van would make it here but Andrew Tuitahi, the general manager of product, said they were interested in the prospect.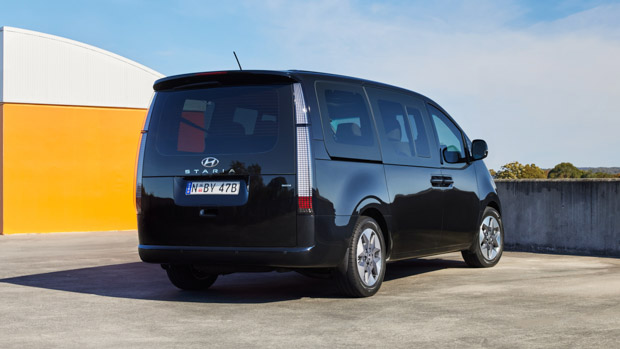 "We're interested in alternative fuel options, it's a little bit too early to make any comment or commitment to that car right now but we are definitely keeping an eye on it so watch this place."
When asked about a rumoured petrol-electric hybrid powertrain Mr Tuitahi declined to comment, so the issue remains idle for now.
The hydrogen-powered Staria will likely be offered, at least initially, in the commercial-focused Staria Load trim, with a petrol or diesel-powered version of this trim level debuting in Australia later this year.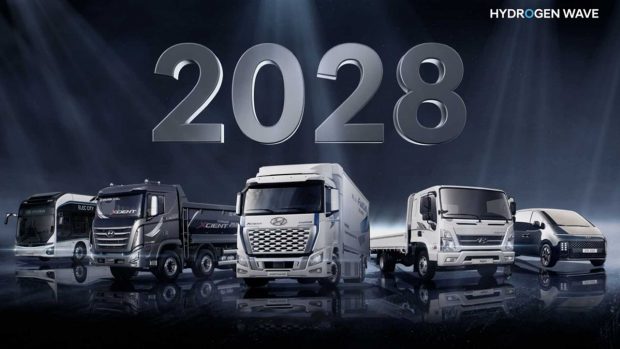 This would line up with the Hyundai Motor Group's goal to offer a hydrogen powertrain on every commercial vehicle by 2028, with a picture shown at a recent presentation featuring a Staria alongside its heavy-duty Xcient Fuel Cell Truck and other commercial vehicles.
Albert Biermann, the head of R&D at Hyundai, said the Staria was one of two hydrogen vehicles it was building for release in 2023.
"We are already working on the next generation Nexo but we are also working on the fuel cell version of our new Staria" he said, adding that it would roll off the production line towards the end of 2023.
While it is being built in 2023, if Australia does get the hydrogen-powered Staria it would likely follow sometime in 2024 or later, as electric vehicle allocation is generally being prioritised towards Europe due to stricter emissions regulations incentivising buyers.