To compete with other camper minivans such as the Volkswagen Transporter California and Mercedes-Benz V-Class Marco Polo, Hyundai has launched its own Staria campervan in its home market of South Korea.
Available in two variants – an 11-seater and a four-seater – the Staria Lounge Camper is based on the heavily specified, top-of-the-range Staria in the lineup.
In both variants, the seats fold completely flat to provide a surface suitable for sleeping – it's big enough to comfortably sleep two adults.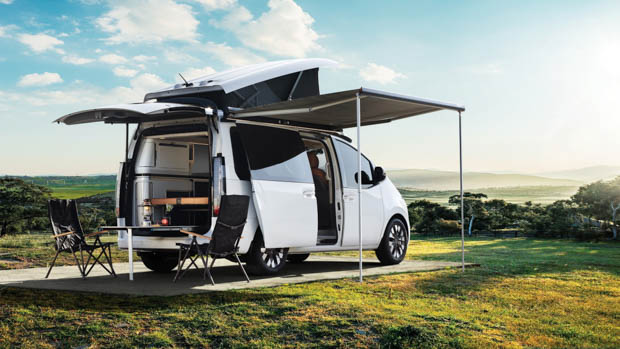 On one side, the cabin is fitted out with a small kitchenette area that features a 36-litre fridge, a kitchen sink, a 70-litre water tank, a 40-litre waste tank, a folding table and storage compartments for cutlery and utensils.
Outside, standard features include a retractable awning with a LED integrated light bar, an outdoor sliding table, two foldable chairs and an external power supply for any other camping gadgets one may have.
Powering the Staria Lounge Camper is the same 2.2-litre turbo-diesel engine found in the regular Staria range sold in Australia, producing 130kW of power and 430Nm of torque.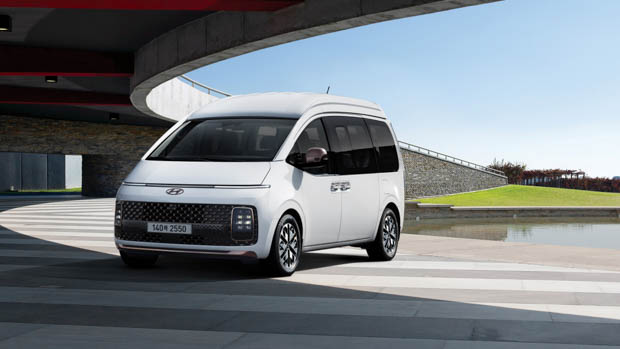 This output is sent to the front wheels through an eight-speed automatic transmission. All-wheel drive is optional in the South Korean market. The petrol V6 engine available here in Australia is not available with the Staria Lounge Camper at this stage.
What vans does the Staria Camper compete with?
Although much larger, the Australian-specific Volkswagen Crafter Kampervan has just been revealed in collaboration with camper maker Jayco here in Australia.
The Kampervan has very similar power outputs (130kW/410Nm) stemming from a 2.0-litre turbo-diesel four-cylinder engine. It, too, comes with all the necessary amenities of a camper van such as a full kitchen and bathroom, reverse-cycle air conditioning, microwave, fridge and gas cooktop as well as a 200W solar system on the roof.
Mercedes-Benz also offers a campervan of their own in Australia called the Marco Polo which is based off the V-Class Vito van platform. It can be fitted out with plenty of optional camping-style extras such as a folding centre table, pop-top roof, a fold-flat three-seater bench seat which can be slept on and swivelling captain's chairs for the driver and front passenger but does not come with things such as a interior kitchen or fridge setup.
The Mercedes-Benz Marco Polo in rear-wheel drive guise is mated to a class-leading 140kW/440Nm 2.0-litre turbo-diesel four-cylinder engine.
How much will the Staria lounge camper cost and will it come to Australia?
In South Korea, the Lounge Camper starts from 49.47 million Korean won (A$54,000) for the 11-seater and 68.58 million Korean won (A$74,863) for the four seater.
At this time, it is unknown whether or not Hyundai will plan to export the camper to other markets, however as Australia is a popular market for campers and motorhomes, the Hyundai Staria Lounge Camper could prove to be a winner in this country.
Hyundai Staria 2022: prices in Australia
All prices listed are before on-road costs.
Staria Load 2S 2.2: $45,740
Staria Load 5S 2.2: $49,640
Staria V6 wagon: $48,500
Staria 2.2 diesel wagon: $51,500
Staria Elite V6: $56,500
Staria Elite diesel: $59,500
Staria Highlander V6: $63,500
Staria Highlander diesel: $66,500