Crash and safety rating agency ANCAP Safety has today released its study on advanced driver assist systems (ADAS) in commercial vans – and the results are quite stark.
16 commercial vans were tested by ANCAP to analyse their onboard safety systems such as autonomous emergency braking, lane support, speed assistance, driver monitoring and seat belt reminders.
Let's break down how the vans fared after testing.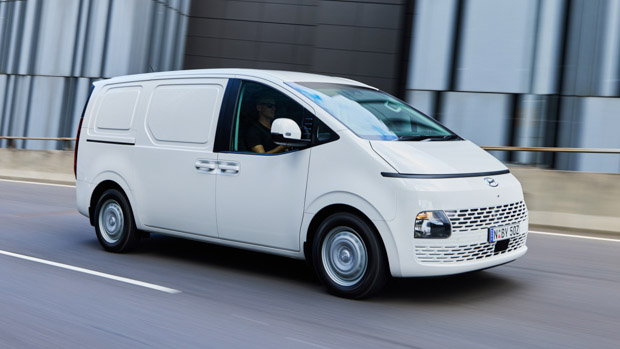 Which vans are the safest in Australia?
The van which came out on top of the safety leaderboard with the highest rating (90 percent) and a 'platinum' performance award was the Hyundai Staria-Load, which according to ANCAP has "set a new benchmark for fitment and performance across the commercial van segment". 
The Staria-Load is fitted with every safety technology ANCAP assessed, including AEB that can detect cars, pedestrians and cyclists, plus lane-keep assist, lane departure warning, blind spot monitoring, driver monitoring, speed limiter and a seat belt reminder – all of which is standard on the van's $45,740 entry-level model.
Following not far behind was the Toyota HiAce, which performed particularly well across all areas of autonomous emergency braking and scored an overall rating of 77 percent and received a 'gold' award.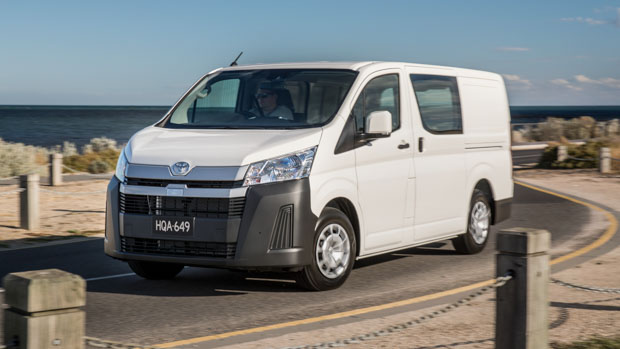 Thirdly, the Mercedes-Benz Vito (only on models available since January 2021) has scored a gold award as well, with an overall rating of 61 percent. All safety tech is standard on the Vito but ANCAP found that its systems didn't work as well as those found in the Toyota or Hyundai models. 
Which vans fell short on safety tech?
The small van not recommended was the Mitsubishi Express which also scored a zero star ANCAP safety rating in 2021. 
The Express scored a rating of just 11 percent and was awarded a 'not recommended' badge for its efforts. This is due to the fact that the Express has no safety technology onboard apart from a driver-side seatbelt reminder and a speed limiter device.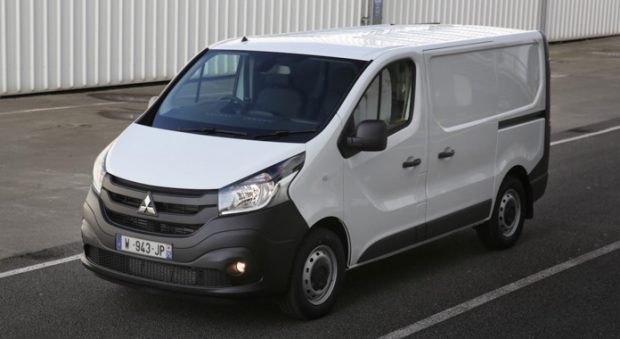 The Mitsubishi Express' related cousin, the Renault Trafic, also scored a poor result and is not recommended by the ANCAP institution. 
This result is a second blow for the Express, which in March 2021 received a zero star rating from ANCAP due to a complete lack of active safety features – meaning it earned a safety assist score of just seven percent at the time.
What about the larger commercial vans?
The best performing large commercial van was the Ford Transit which scored 63 percent and was awarded a gold badge. The Transit offers all safety features as standard but has a weak lane support system and would benefit from a driver monitoring system.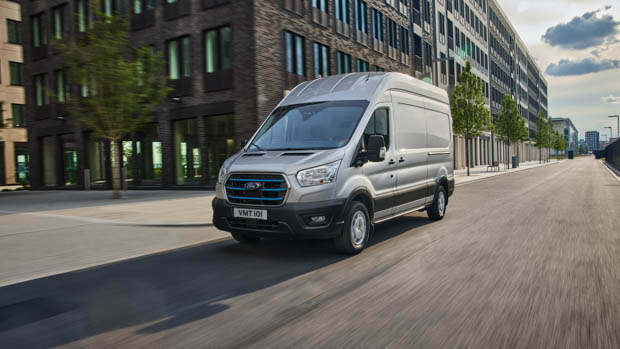 The large van that performed the worst out of the pack was the Renault Master which has no autonomous emergency braking as standard and poor functioning lane support and speed assist.  
The final verdict: ranking of vans by safety system performance
Small commercial vans:
Hyundai Staria-Load – 90%
Toyota HiAce – 77%
Mercedes-Benz Vito – 61%
Ford Transit Custom – 58%
Volkswagen Transporter – 55%
Peugeot Expert – 44%
Mitsubishi Express – 11%
Renault Trafic – 11%
Large commercial vans:
Ford Transit – 63%
Mercedes-Benz Sprinter – 52%
Volkswagen Crafter – 44%
Peugeot Boxer – 33%
Fiat Ducato – 28%
LDV Deliver 9 – 27%
Iveco Daily – 24%
Renault Master – 6%