Hyundai has announced five hydrogen-powered Nexo midsize SUVs have been sent off to Queensland as the state government expands its interest in hydrogen technology.
The latest addition builds on the existing 20 Nexos that were adopted by the ACT government when the SUV first launched earlier this year.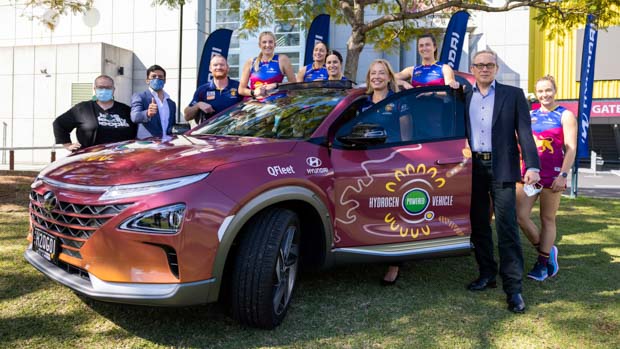 The Nexo is one of just two hydrogen vehicles available on Australian roads along with the Toyota Mirai sedan, which is available to government fleets and businesses in Victoria.
Dressed in an Indigenous-inspired livery, the Nexos are designed to draw attention to developing technology as Australia attempts to legitimise and expand usage of the technology, in line with the National Hydrogen Strategy. 
Refuelling continues to be a key hurdle for hydrogen vehicles, but the Queensland-based Nexos will be topped up at a newly established hydrogen station in Brisbane.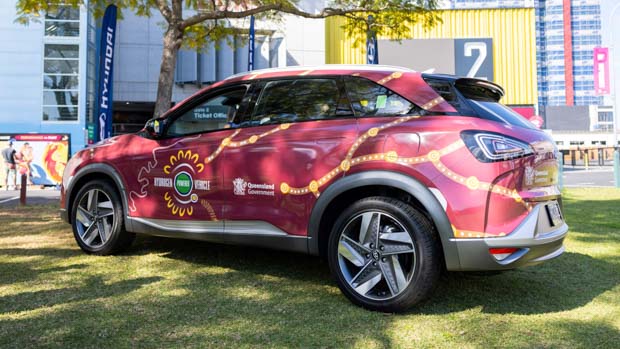 Queensland minister for energy, renewables and hydrogen, Mick de Brenni, said the Nexo's would be trialled in real-world conditions over the next three years.
"This trial aims to accelerate the uptake of hydrogen technology and support Queensland's push to position itself as a global hydrogen superpower," he said.
"It will demonstrate the effectiveness and efficiency of hydrogen for passenger vehicles and possibly lead the way for hydrogen's roll-out to trucks, trains and marine applications."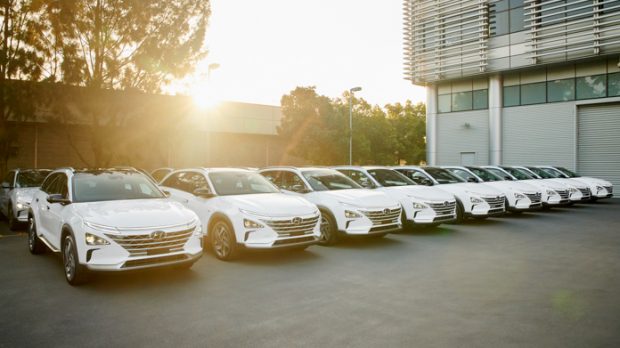 Experts say hydrogen is likely to serve a crucial role in the transport industry going forward, particularly as long-haul trucks look for sustainable fuel sources.
Hyundai has previously raised the possibility of bringing hydrogen-powered XCIENT Fuel Cell truck to Australia, as the necessary infrastructure vital for transport routes begins to roll out across the country.
Volvo recently began trialling two medium-duty trucks in Melbourne which, unlike the Hyundais, use a more simple battery-electric setup instead of a hydrogen fuel cell.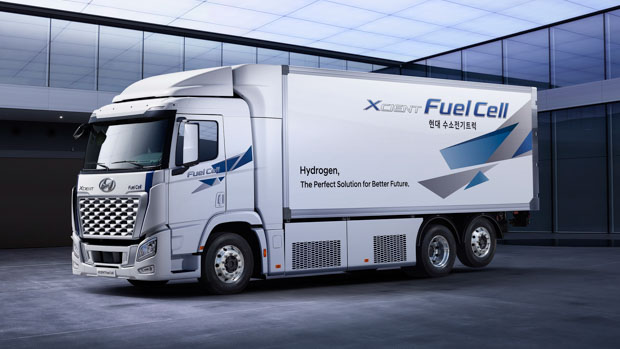 Hydrogen fuel is seen as particularly well suited for hydrogen applications with far quicker refuelling times than electric vehicles and significantly improved range figures.
While the XCIENT Fuel Cell truck is rated around 400km, the Toyota Mirai has shown the ability to travel over 1,000km on a single tank giving it around the same range as a modern petrol-hybrid vehicle.