Hyundai has officially launched the 2021 Nexo in Australia and in doing so becomes the first manufacturer to offer a hydrogen-powered vehicle in the country.
The Nexo midsize SUV is a fuel cell electric vehicle (FCEV) that uses a tank of compressed hydrogen in place of a large battery in a traditional electric vehicle such as the Hyundai Kona Electric.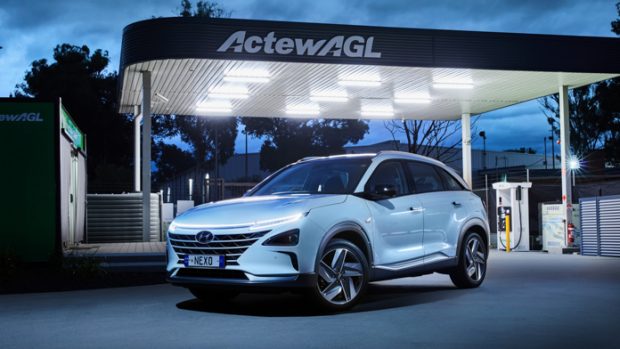 Hyundai has launched the first 20 units in Australia as government fleet vehicles in Canberra, with the Nexo available to order either as a private vehicle or part of a business fleet.
But those who wish to dabble in Nexo ownership should be prepared for an unusual experience, with the SUV not technically for sale but rather on a long-term loan from Hyundai with payments said to be similar to that of leasing a large SUV.
With a 6.33kg fuel tank onboard the Nexo is capable of up to 666km of range according to WLTP testing, a figure that is only met or exceeded by very few EVs, such as the Tesla Model S.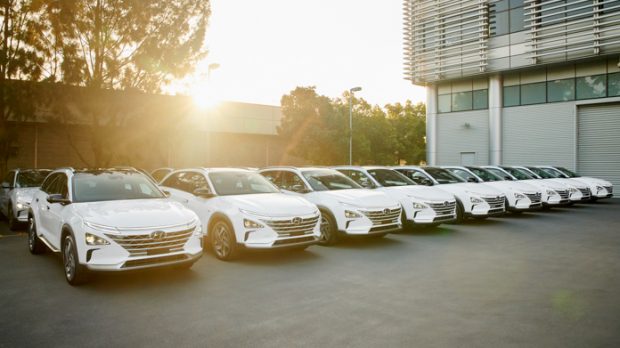 The Nexo is available as a single grade and presents itself as a familiar but premium package inside with a leather-appointed interior with a panoramic roof, with heated and cooled electrically adjustable seats at the front and heating for the rear outboard seats.
Hyundai has fitted a set of 19-inch alloys wheels and LED headlights to give the Nexo a more premium look, while other features such as a power tailgate, adaptive cruise control and a 360-degree camera should make the Nexo easier to live with every day.
On the inside the Nexo is equipped with a seven-inch digital instrument cluster coinciding with a 12.3-inch display with inbuilt satellite navigation, along with Apple CarPlay and Android Auto and a Krell Premium Audio system.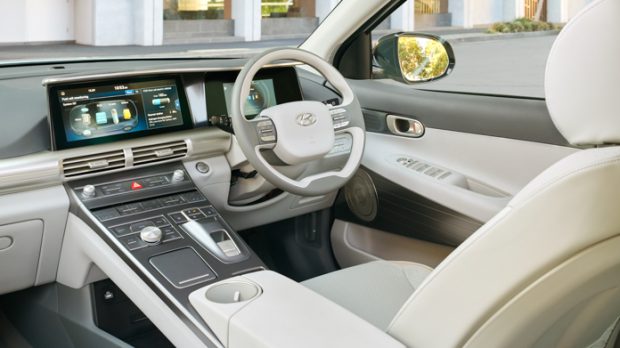 As the Nexo is a midsize SUV safety has not been neglected; with front AEB, lane-keep assist, rear cross-traffic alert, blind-spot monitoring and driver monitoring all included as standard.
Hydrogen-fuelled electric vehicles have a key advantage over their battery-powered siblings with their ability to be refuelled in a matter of minutes as opposed to recharging an electric vehicle which can often take well over an hour – even with 350kW fast charging speeds.
Both technologies produce zero emissions at the tailpipe, with hydrogen used to generate electricity for the electric motor to use with a bi-product of purified air and water in the process.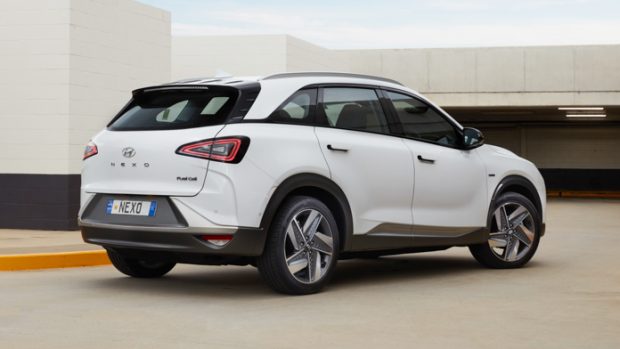 The launch of the Nexo coincides with the opening of Australia's first public hydrogen refuelling station in Canberra which will keep the first 20 vehicles topped up during their loan.
Hyundai currently has its own hydrogen station in Sydney, which will soon be joined by additional public stations planned for NSW, Victoria, South Australia, Western Australia, Queensland and Tasmania.
The Nexo is part two-pronged approach by the wider Hyundai Motor Group to introduce EVs and FCEVs as alternatives to traditional internal combustion engines.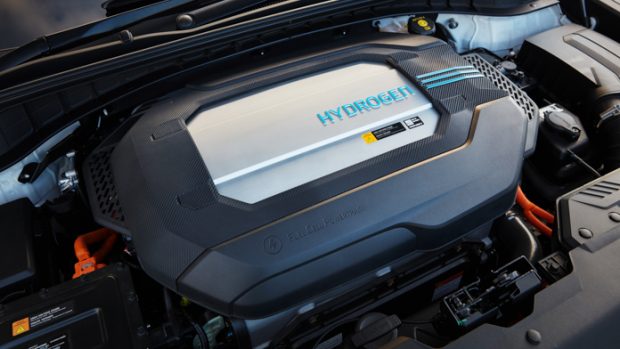 Going forward, it is expected that traditional battery-electric powertrains will underpin most cars and SUVs with commercial vehicles said to adopt hydrogen due to dramatic fuel density and refuelling advantages.
However, Scott Nagar, head of future mobility at Hyundai Motor Company Australia (HMCA), previously told Chasing Cars he did not believe hydrogen power is destined to be used exclusively for commercial needs with the company likely to build more models on the Nexo's platform.
As for other Hydrogen alternatives, Toyota's Mirai shows off a promising future for the Japanese brand, but production FCEVs are still few and far between.