The data doesn't lie: Australia's car-buying tastes are getting greener. Sales of electric cars were up 191% in 2021 while plug-in hybrid sales doubled. Battery electric vehicle sales are outpacing growth of all petrol vehicles by a factor greater than ten.
But where does that leave the other kind of green car – the hydrogen electric vehicle? With just 38 registrations across all of 2021 – a mix of Hyundai Nexo midsize SUVs and Toyota Mirai sedans – hydrogen cars are barely a blip across annual Australian new car sales of more than one million. According to Toyota Australia, that's largely the fault of a lack of infrastructure.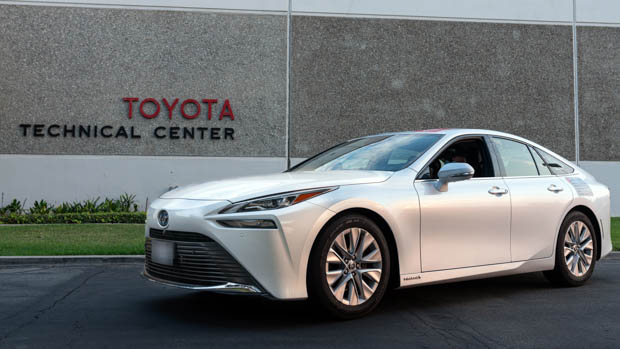 With just 20 examples of the hydrogen fuel-cell Toyota Mirai leased to customers in Australia and with Toyota's own hydrogen refueling station at its Altona Centre of Excellence one of the few places in this country where you can fuel one, the prospect of a hydrogen vehicle being as accessible as an EV seems remote.
Asked when the Mirai would be offered for sale (not as a temporary lease), and become a regular member of Toyota showrooms around the country, Toyota Australia general manager of product planning Rod Ferguson said such a scenario was far off.
"I can't put a timeline on that. I'd like it to be sooner than later but it mainly depends on the rollout of infrastructure, really," Ferguson said
"That's one of the main things that has to happen before we can bring cars en-masse and have them spread throughout the country."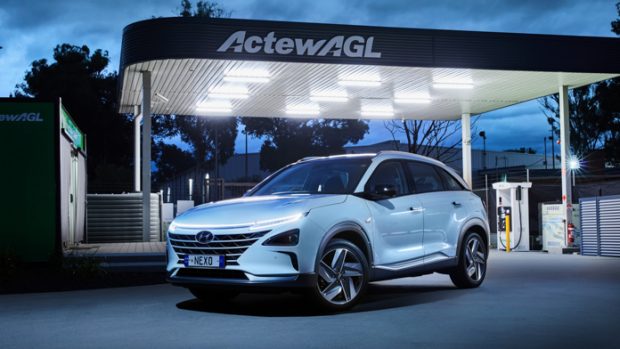 Versus electric vehicle chargers, which have steadily proliferated since early last decade, there are currently just three places in Australia where a hydrogen vehicle can be refueled: Toyota's station in Altona, another station in Canberra run by energy company ActewAGL, and a Hyundai-owned station in Sydney that's not available to the public.
Two more are currently planned: one in Victoria, and another in Brisbane.
Hyundai has also brought in 20 of its Nexo fuel cell vehicles but, like Toyota, they are all only available to approved customers via a fixed-term lease, with the biggest customer being the Australian Capital Territory government.
Attaining outright ownership of a hydrogen car is currently not possible in Australia – something which probably gives Tesla chief executive Elon Musk some comfort.
Besides having an obvious vested interest in spruiking battery-electric vehicles, Musk has gone on the record multiple times to trash hydrogen fuel cells in an automotive application, describing them as "hydrogen fool sells (sic)" and "mind-bogglingly stupid".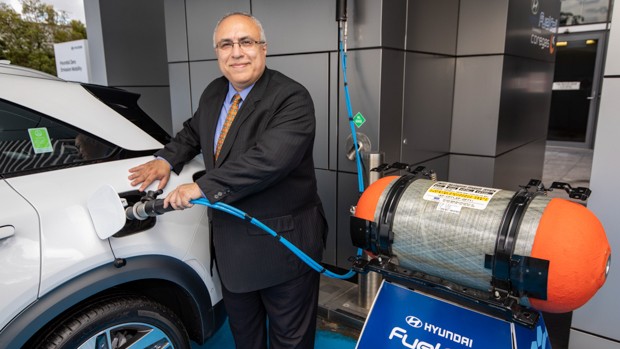 But for Australia, they could still hold plenty of promise. Hydrogen refueling times are incredibly rapid compared to charging a battery with a similar amount of energy. The technology is also lightweight which reduces the total energy required to move a vehicle a certain distance, and attaining long ranges doesn't require large amounts of raw materials.
The Toyota Mirai, for example, has a claimed range of 650km on a single tank of gas, with a team of four drivers extending that to 1003km in a record-setting drive earlier this year. Hyundai's Nexo previously held the single-tank record, with a car covering 887.5km from Melbourne to Broken Hill.
Right now though, hydrogen fuel cell cars will remain highly exclusive until governments make a more concerted push for refueling infrastructure.
"If you look at what's been announced around the country, some of the state governments they're looking at rolling out hydrogen infrastructure down major trucking routes and that sort of thing," Ferguson continued.
"That sort of activity, whether at the state government or federal government level, will help accelerate [hydrogen uptake]. When it does we can certainly bring a product to support that."