Hyundai Australia has backed hydrogen for both light and heavy vehicles, days after Volkswagen Group global head Herbert Diess panned the technology in tweets urging carmakers to unite behind battery electric vehicles (BEVs).
Diess said in a tweet on Thursday that hydrogen was "too expensive, inefficient, slow and difficult to rollout and transport" to be used in a car.
In further tweets, Mr Diess said that "green hydrogen is needed for steel, chemical, aero" but said that the inefficiencies of hydrogen production have meant that there are "no hydrogen cars in sight" – a claim that the Hyundai Motor Group would dispute.
Mr Diess made no mention of his opinion on hydrogen fuel for use in Europe's extensive trucking fleet.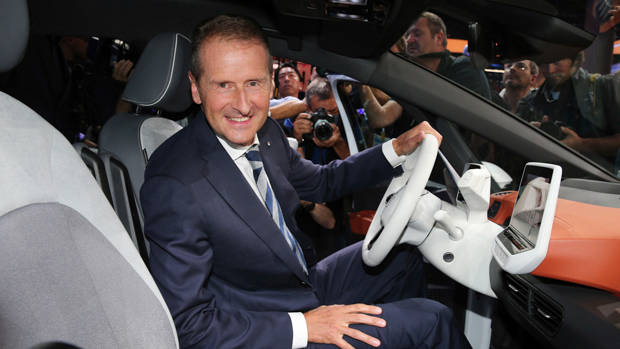 The Volkswagen Group has bet heavily – and almost exclusively – on battery electric vehicles, in contrast to other automakers such as Toyota, Honda and Hyundai who have decided to split alternative energy investments between BEVs and hydrogen fuel cell electric vehicle (FCEV) technologies.
Scott Nargar, head of future mobility at Hyundai Motor Company Australia (HMCA), told Chasing Cars that both BEV and FCEV technologies had their merits.
Hydrogen for heavier vehicles, battery electric for lighter vehicles
Mr Nargar said hydrogen fuel is already being used for commercial vehicles in Europe, with Hyundai planning to roll out hydrogen-powered trucks to North America and China in the near future.
Nargar added the most difficult part of introducing hydrogen-powered vehicles was to establish the infrastructure necessary to keep a reliable network running but noted even in Australia, where the hydrogen refuelling network is still in its infancy, growth was rapid.
In anticipation of this growth, Mr Nargar said Hyundai was exploring the opportunity to introduce hydrogen-powered commercial vehicles to Australia, with other manufacturers expected to launch fuel cell commercial vehicles as early as this year.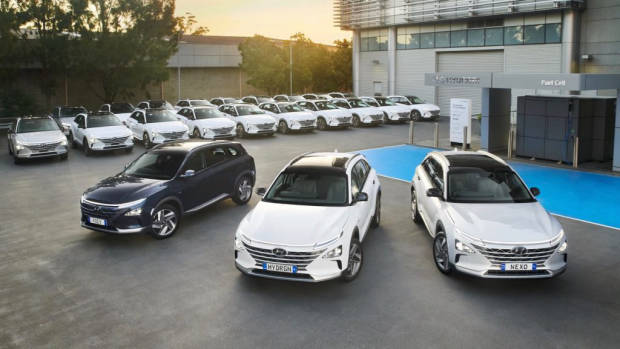 "Everything that is heavier and uses diesel today will more than likely use a fuel cell (hydrogen) in the future," he said.
Mr Nargar said hydrogen had the benefit of both being a zero emissions fuel when generated through the use of wind turbines.
The Hyundai electric mobility boss cast doubts on the Australian electrical grid's ability to cope with the dual demands of charging both passenger vehicles and heavy-duty commercial vehicles in future.
"You look at some of the bus operations around Sydney, have they got the capacity to run a whole depot on EV? Definitely not! Nowhere near it. And that is where hydrogen comes in," he said.
Impractical charge times for heavy vehicles
Mr Nargar also raised the issue of charging versus refuelling for heavy commercial vehicles that use battery electric technology.
"But it's also the charge times. Moving freight around the country is a very time sensitive business. Those vehicles, being trucks, buses and other things, need to be filled up as quickly as a diesel truck or bus today. Nobody is going to be waiting around for (it to charge)."
Mr Nargar said that battery electric (BEV) buses developed by Hyundai in Korea used about six battery packs taken from the Kona Electric SUV – for a total capacity of about 384kWh.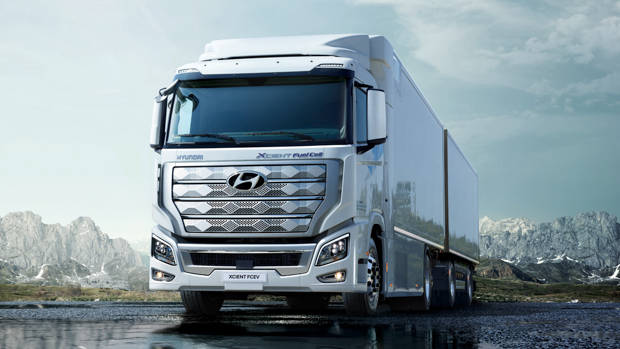 The sheer amount of batteries required means that even with the current fastest charging speeds of 350kW, trucks could take about 70 minutes to charge – in comparison to diesel lorries which take five to 10 minutes to fill their tanks with high flow pumps common on interstate routes.
Mr Nargar said hydrogen-powered trucks could fill a 30-40 litre hydrogen tank in around 10-15 minutes.
Hyundai to launch more hydrogen passenger vehicles
Hyundai currently offers the Nexo hydrogen fuel cell electric vehicle (FCEV) in Australia, and it has begun service with the Australian Capital Territory government zero-emissions fleet.
The Nexo is about the same size as a Hyundai Tucson, and offers a range of about 666 kilometres. It is refuelled at dedicated hydrogen stations in about the same time as it would take to fuel a petrol SUV.
While Mr Nargar would not comment specifically on future hydrogen fuel cell electric (FCEV) passenger cars, he indicated that the Nexo hydrogen SUV would be joined by at least one new hydrogen passenger vehicle in future.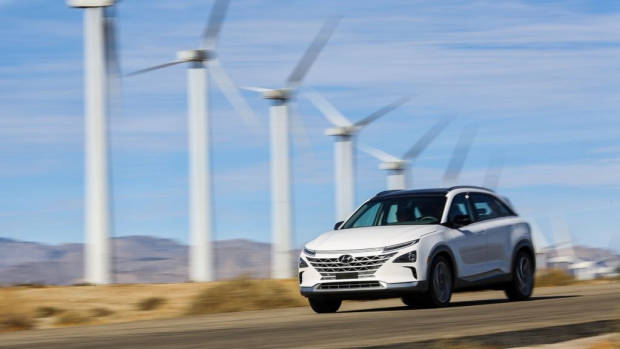 "[This] is a chassis dedicated to only ever run a hydrogen fuel cell platform. So why would you ever only do that for one model? It's a lot of investment to design a chassis just for [one model]," he said.
The new Hyundai hydrogen vehicle will join the second-generation Toyota Mirai, which is slated to arrive in Australia later this year for fleet demonstrations.
The second-gen Mirai launched in Europe and North America in late 2020 based on a rear-wheel-drive platform shared with the Lexus LS sedan.
With hydrogen-powered commercial vehicles fuelling investment from the government and industry around the country, Mr Nargar said the fueling network in the future would eventually be able to support everyday users that see the benefit of purchasing a hydrogen car.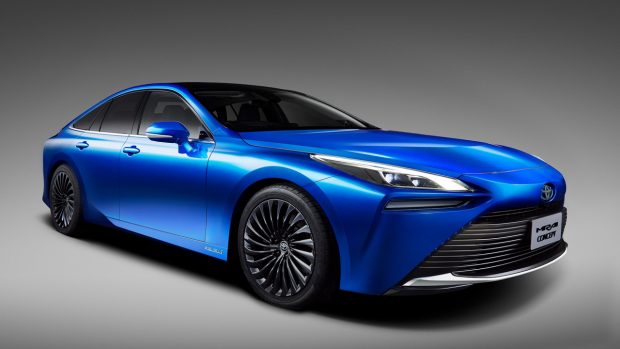 "It's something that we wouldn't be doing right now if we didn't see a big opportunity in the next five to 10 years," Nargar said.
Australia currently imports most of its fuel from overseas with just a month or two of liquid fuel storage at any one time., Mr Nargar noted the ability to generate our own hydrogen and fuel vehicles around the country could also lead the way towards fuel security.
For now, Mr Nargar said Hyundai was in a "very good position" with a significant amount of investment in both fully-electric and hydrogen electric vehicles which he predicted would see widespread adoption in the following years.
An earlier version of this story said Hyundai was planning to bring hydrogen-powered commercial vehicles to Australia as early as next year. In fact, Hyundai is exploring the possibility to bring a hydrogen-powered commercial vehicle to Australia over the next few years.