Hyundai is looking to introduce hydrogen power to trucks, trams and boats into the Australian market in the wake of a broader push to introduce the technology into the commercial vehicle sector in key international markets.
The XCIENT Fuel Cell truck is sitting at the forefront of this push, with Hyundai planning to send an additional 140 units to Europe where legislators are pushing for zero-emissions vehicles as soon as 2030.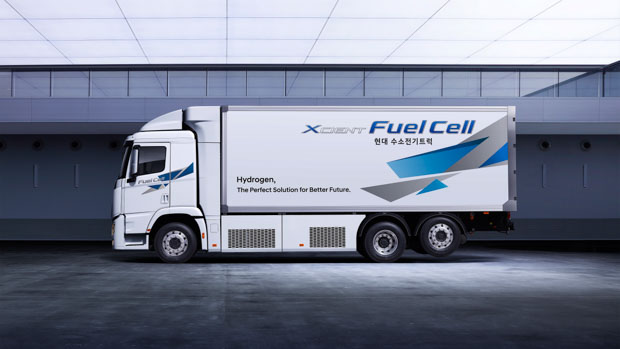 In total, Hyundai plans to sell 1,600 units globally by 2025 with hydrogen trucks also slatted for North America and China where the technology has seen keen interest.
By contrast, Australia's hydrogen network is more limited with only a handful of sites based out of Sydney, Canberra and Melbourne – though a recently announced pilot program out of the University of Newcastle shows promise for future expansion.
Scott Nargar, the senior manager of future mobility at Hyundai Australia, told Chasing Cars he was seeing significant interest in establishing hydrogen infrastructure, "from planning to financing and mapping Australia for both heavy and light vehicles."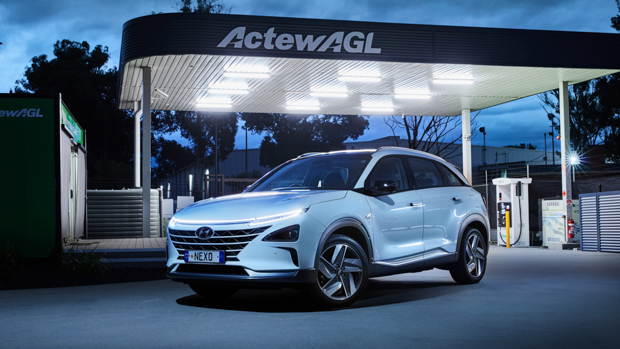 Hyundai has been a leader in the hydrogen space in Australia, registering the first-ever hydrogen-electric vehicle (HEV) earlier this year with the Nexo midsize SUV.
Mr Nargar said Hyundai was also looking to bring its fuel cell trucks to Australia and were in talks with a number of industry and government partners to make it happen – but it all hinged on the infrastructure network.
With Australia more or less heading for a 2050 zero emissions target, Mr Nargar said Hyundai was also looking at adapting hydrogen fuel cell technology for other uses.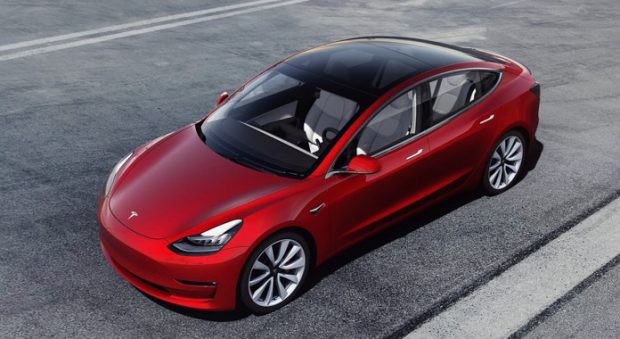 "We are also looking for deployment opportunities for Hyundai Fuel Cell bus drivetrains in locally built buses, marine applications, fuel cell trams and stationary fuel cells for power generation," he said.
HEVs hold a number of advantages over battery electric vehicles, including faster refuelling times and more emergency density, which will mean commercial vehicles can carry more and limit how often they need to stop.
Since the initial announcement, Hyundai engineers have been fine tuning the XCIENT Fuel Cell truck, with a recent increase in efficiency giving it a range of around 400km.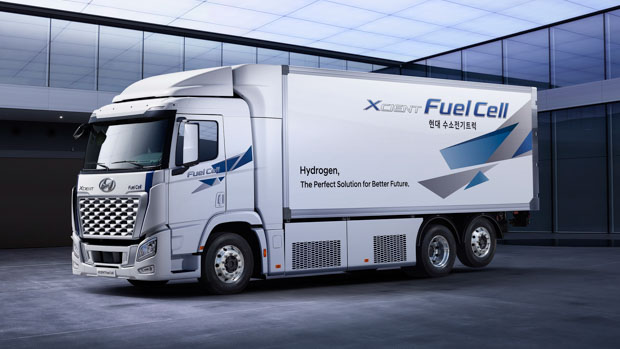 Available in either a 6X2 or 4X2 configuration, the box truck is equipped with a 180kW hydrogen fuel cell system with two 90kW fuel cell stacks storing around 31kg of fuel, which works in conjunction with the addition to a 72kWh battery .
Feeding off that reserve is an electric motor making 350kW of power and 2,237Nm of torque, but despite this immense grunt, the maximum speed of the truck is currently rated at 85km/h.
It remains to be seen if hydrogen trucks make their way to Australia but for now we'll wait and see how the technology is received in other markets.