Volvo Group Australia has introduced the first fully-electric medium duty commercial trucks to Australia on a trial basis.
The current trial consists of two FL type trucks based in Melbourne that will be used by Asahi Beverages and transport giant Linfox to make deliveries of beer across the city.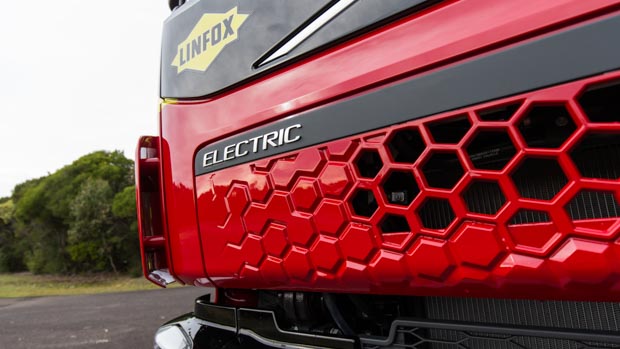 While electric vehicle technology has flourished in the passenger vehicle space, the current state of battery technology requires trucks to have large battery packs with long charging times and a short range. All of which has left EV trucks at a disadvantage when compared to existing combustion models.
The fully-electric FL has yet to solve all of these issues but Matt Wood, the strategic projects and communications manager at Volvo Group told Chasing Cars the truck's circa 250km range limit did not negate the strong usage case for businesses requiring a truck for urban duties.
Mr Wood noted that the majority of light and medium duty commercial vehicles primarily operated in suburban and city environments where electric drivetrains were the most efficient.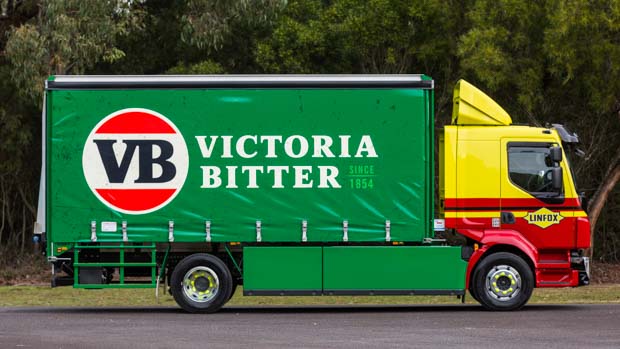 While a buyer could expect some advantages from the cheaper fuel costs, Mr Wood said it was those living in these urban areas that would reap the greatest reward.
"One of the biggest advantages is just the benefits to urban liveability and reducing noise and emissions where people live," Mr Wood said.
Mr Wood noted that a lack of regulatory incentives meant that Australian commercial vehicles often had a longer shelf life than in other countries leaving us with older and dirtier vehicles, but using trucks with electric drivetrains could improve air quality in urban areas such as schools and hospitals.
The all-electric FL is roughly comparable to its combustion powered variants with an eight-tonne load capacity and similar performance thanks to the fitment of a single electric motor producing 200kW of power and a 425 Nm of torque.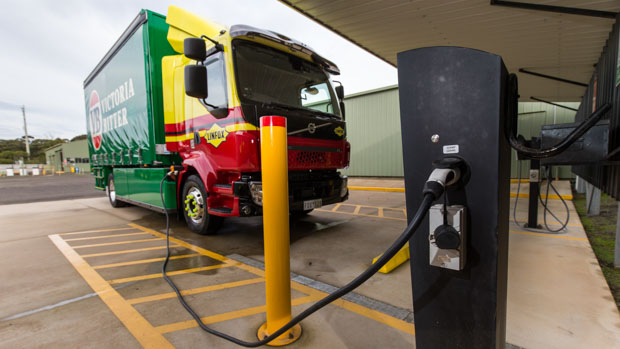 Volvo has fitted a two-speed transmission to maximise efficiency but the top speed is still capped at 90km/h, when most combustion trucks can sit quite happily at 110km/h.
The powertrain is fed by a huge battery pack with 317kWh of usable energy which provides up to a claimed 300km of range but Mr Wood said that figure is more around 200 to 250km in real world usage.
Once that juice runs out the FL can be plugged into a 22kW AC charger which can fully recharge the battery in seven hours, a 150kW DC fast charger can also be used which will shorten this time considerably. Linfox has fitted its own AC charger to make using the truck easier.
With a classic traditional box-style arrangement fitted on the back, Mr Wood said the truck was capable of performing its local duties very well but it would be less suited for other needs such as refrigeration units that would draw considerable amounts of electricity.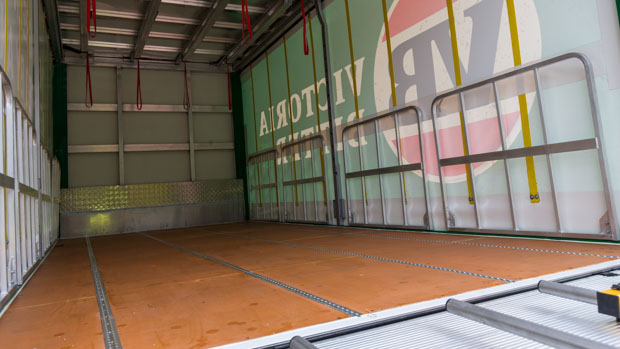 Looking to the future, Mr Wood said EV trucks would become even more usable as manufacturers produced more capable battery technology.
"We're in reasonably early days but if you look at the last five years the electric car was a kind of odd ball statement (and now) quite a lot of people are buying them – and you've seen the ranges just get better," he said.
Volvo has a full lineup of battery electric trucks from light to heavy duty vehicles but Mr Wood said they would only introduce new models where they saw a clear use for them. 
"In Europe our entire range will soon have a battery electric equivalent but they operate at different speeds, different weights and in very different urban environments so we're not just going to adopt that, we're going to take on board where we see the need."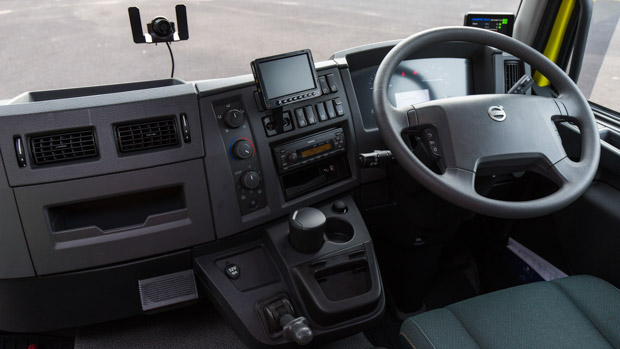 Early this year, Volvo Group and Daimler Truck AG announced a joint venture dedicated to designing hydrogen fuel cell technology that negates the use of large and heavy EV batteries while still using an electric motor
Mr Wood said it was this technology that would likely find its way to larger trucks and serve as a credible replacement for diesel-powered trucks.
"Really the most likely solution in those heavy duty long haul applications will be hydrogen fuel cell which is still basically an electric heavy duty truck but with a much smaller battery and a hydrogen fuel cell," he said.
"You get the advantages of the torque, power and low emissions but you can actually have some range and I would suggest that's probably what we'll end up with."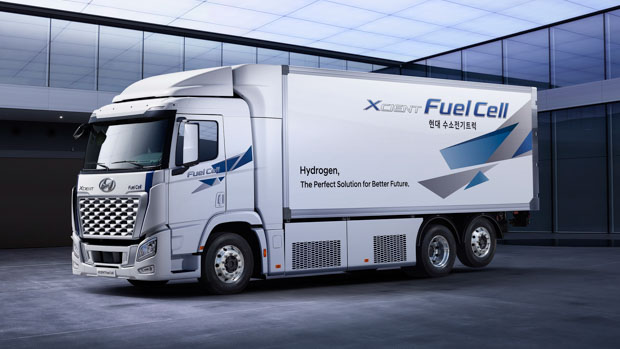 Hyundai previously hinted at bringing its XCIENT Fuel Cell truck to Australia which, as the name suggests, uses a hydrogen fuel cell as its power source.
A key advantage of the system is that range is boosted considerably up to 400km and refilling times take between eight to 20 minutes, while a battery electric truck could take hours to do the same.
The introduction of Volvo's two electric trucks remains on a trial basis for now, but provides a crucial first step for the electrification of commercial vehicles.