Prices for the Hyundai Santa Fe large SUV will increase in Australia by $500 from 1 August 2022, with its manufacturer blaming inflationary pressures and increases in the cost of raw materials.
11 models marketed by Hyundai in Australia will see their prices increase by varied amounts in August. The Santa Fe's $500 rise is at the lowest end of the spectrum; at the opposite end, the brand's entry-level i20 N hot hatch is burdened by a $2000 upcharge.
A spokesperson for Hyundai Motor Company Australia (HMCA) told Chasing Cars that the brand is facing "unprecedented rise in raw material costs globally [which when] combined with significant inflationary pressure across the total supply chain, which we can no longer absorb in full."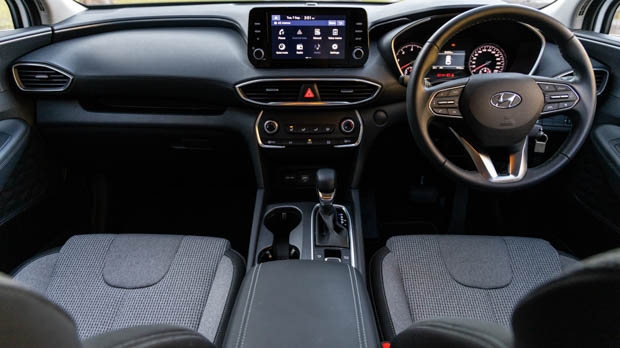 Every variant of Santa Fe, Hyundai's Skoda Kodiaq, Mazda CX-8 and Kia Sorento rival, will go up in Australia by $500. By contrast, only the sporty N Line variants of Hyundai's smaller five-seat Tucson midsize SUV will increase in price for now.
While the Santa Fe's larger Palisade sibling does not appear among the August price increase listings, price adjustments are understood to have been baked into that full-size crossover's recently-revealed facelift for Australia, while the Palisade range will also return to a smaller two-strong range, from three.
In Australia, the Santa Fe has seven seats as standard and is available either with a front-wheel drive (FWD) 3.5-litre petrol V6 (200kW/331Nm) or a $3500-dearer, all-wheel drive (AWD) 2.2-litre turbo diesel four-cylinder (148kW/440Nm). Both engines use eight-speed automatic transmissions; the petrol being a torque converter unit and the diesel a wet dual-clutch.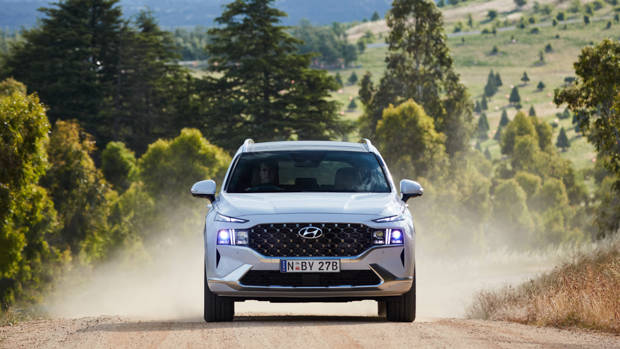 A hybrid engine has long been expected to join the Australian Santa Fe lineup, but progress appears to have slowed on plans to import the AWD petrol-electric engine to Australia. A luxurious six-seater version has also been mooted as a future possibility.
Four Santa Fe grades are sold locally, with the eponymous 'Santa Fe' base model with petrol V6 opening the range at $46,050 before on-road costs from 1 August – up $500 from the outgoing entry price of $45,550.
The $4200 step from the base grade to the second-tier Active has been maintained, with the latter now priced from $50,250 with petrol V6. The third-level Santa Fe Elite will now cost from $56,500 while the flagship Highlander is $63,050.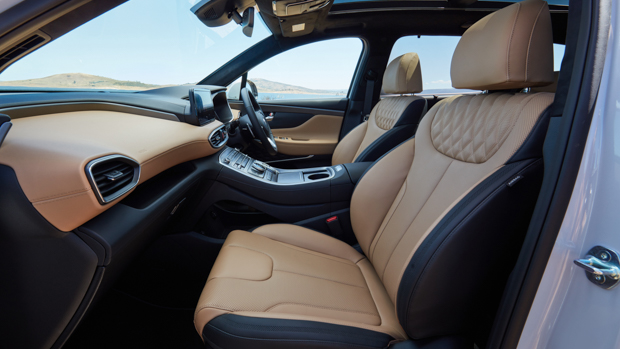 Hyundai Santa Fe 2022: prices in Australia
All prices listed are before on-road costs, and apply from 1 August 2022.
Base model V6 petrol: $46,050 (+$500)
Base model diesel AWD: $49,550 (+$500)
Active V6 petrol: $50,250 (+$500)
Active diesel AWD: $53,750 (+$500)
Elite V6 petrol: $56,500 (+$500)
Elite diesel AWD: $60,000 (+$500)
Highlander V6 petrol: $63,050 (+$500)
Highlander diesel AWD: $66,550 (+$500)