Just weeks after it officially launched onto the Australian market the 2021 Toyota Kluger has scored five stars in ANCAP's latest round of testing.
The score which applies across the Kluger range was concluded using localised testing here in Australia after it received similar accolades by an equivalent body in the United States where it has been on sale for around a year.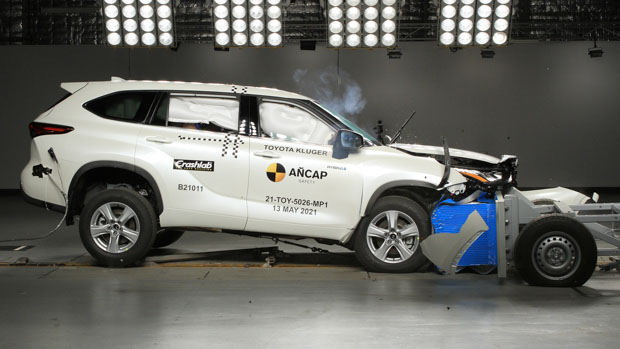 The best accident is the one you never have, so it's good to hear the Kluger's AEB system was particularly well equipped to prevent collisions in a wide range of situations.
This included common instances such as suddenly slowing traffic but also automatically halting the car before the driver turned across a junction into the path of an incoming car or even when turning into a pedestrian.
ANCAP noted occupants in all three rows were well protected by the curtain airbag and gave the Kluger an overall child occupant protection score of 88 per cent – only losing marks for details such as the lack of ISOFIX points in the third row.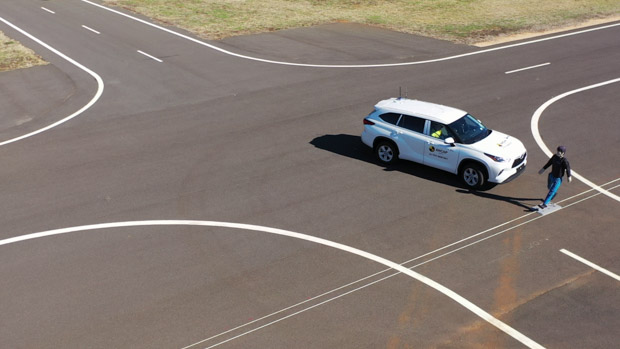 Carla Hoorweg, the chief executive at ANCAP commended Toyota for achieving yet another a five star rating with its latest family car.
"Toyota has sought to achieve the highest level of safety with the Kluger and succeeded. Brands taking this approach should be proud of the proactive role they are playing to improve safety on our roads," she said.
With a hybrid drivetrain and now a five star safety rating, the Kluger is going some way to replicate the same appealing benefits of the RAV4 midsize SUV but we'll have to wait and see if that translates into the same sales success.