When the 2021 Toyota Kluger arrives in Australia early next year, the Japanese brand will look to mirror the huge success of the new RAV4 midsize SUV in the three-row space.
Replacing an ageing and relatively slow-selling predecessor, the incoming Kluger is an all-new model sitting on Toyota's TNGA platform equipped for the first time with a frugal and punchy hybrid powertrain.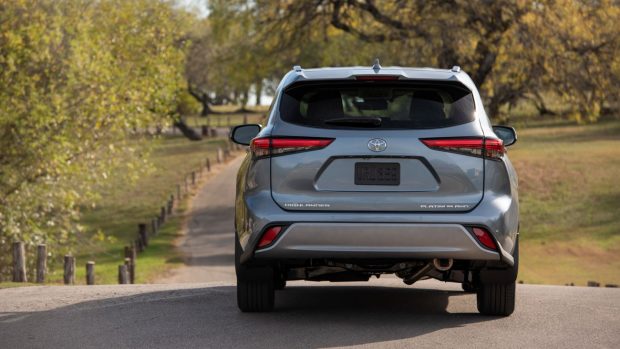 The new Kluger is a long time coming for Australia, having launched in the United States in December 2019 where the large SUV is badged as the Toyota Highlander.
In the US, the fourth-gen 2021 Kluger is available in six grades, known as L, LE, XLE, XSE, Limited and Platinum. In the American market, buyers can choose either seven or eight seats.
The outgoing Kluger in Australia was offered in three permanent grades, labelled GX, GXL and Grande, though special editions – including the runout Kluger Black Edition – came and went from time to time.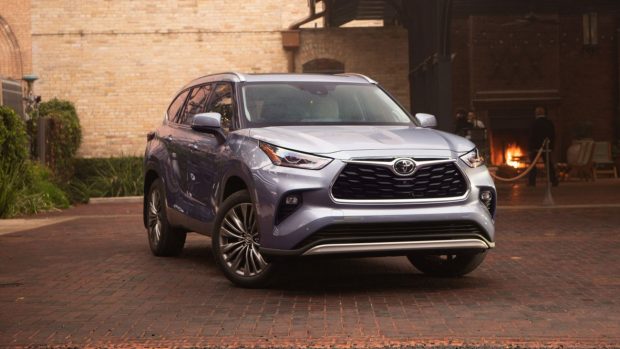 Chasing Cars believes Toyota will continue to run with a three-grade structure for the 2021 Kluger. A base model 2021 Kluger GX will offer three-row space to families without blowing the budget. A mid-spec Kluger GXL will likely offer the option of durable leather seats, while a top-spec Kluger Grande will come with all the trimmings: leather, power adjustable seats, a sunroof, and a powerful premium stereo.
Toyota will make a generous safety suite standard across the range on the 2021 Kluger, with autonomous emergency braking, lane tracing assistance and adaptive cruise control to be fitted to all cars, with high-spec touches like 360-degree cameras likely to be offered on the Grande.
Already confirmed for the Australian market is a 3.5-litre V6 petrol engine in direct injected form – largely carrying over from the outgoing Kluger – while the same 2.5-litre petrol-electric hybrid engine as the RAV4 will be offered in a new Kluger Hybrid option.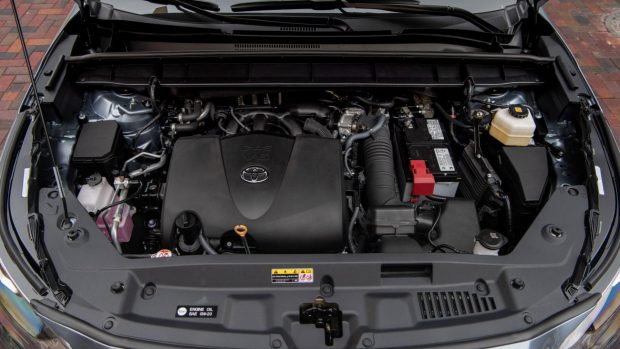 Toyota Australia have also confirmed that the Kluger will be available with both mechanical AWD and electric 'eFour' AWD – meaning that both the V6 petrol and the hybrid four-cylinder will be available with all-wheel-drive.
The American-market Kluger V6 makes 220kW of power and 357Nm of torque and consumes about 10L/100km of petrol.
Meanwhile, the 2021 Kluger Hybrid makes a bit more power than the RAV4 Hybrid that donated its powertrain. In the RAV4, the hybrid makes 163kW of power in AWD form, but the US-market Kluger Hybrid produces about 181kW of power – with 138kW/237Nm produced by the underlying 2.5-litre four-cylinder engine.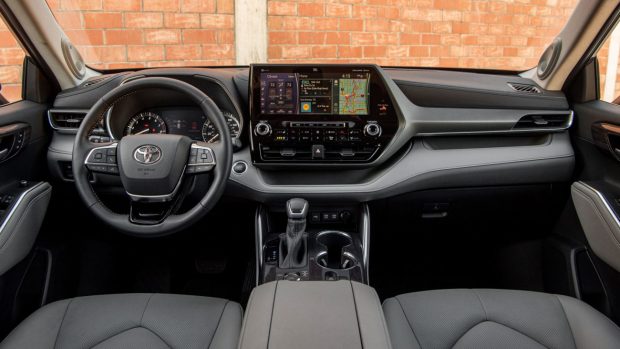 The Kluger Hybrid is likely to consume between 6.5L/100km and 7L/100km on the combined cycle, representing substantial fuel savings over long-term ownership.
As with the outgoing third-gen Kluger, there will be no diesel or turbocharged petrol available on this American-made large SUV.
Cost-leading front-wheel-drive versions are likely to be offered for sale, with AWD reserved as an option. Buyers are also able to choose from either front-wheel drive or all wheel drive for both powertrain options. The hybrid uses an e-AWD option with an additional motor at the rear while the petrol V6 puts its power through a traditional mechanical AWD system.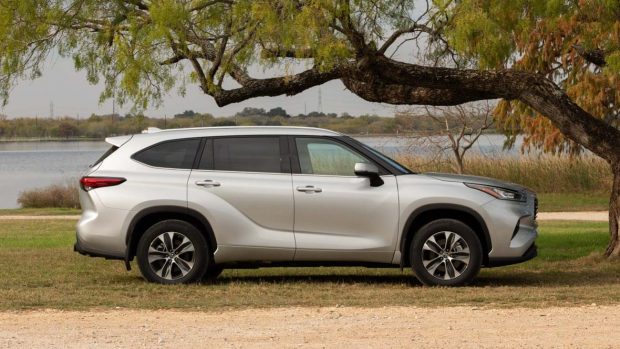 While the hybrid FWD option is available in the U.S. it is not clear if it will make it to Australia, but Rod Ferguson, Toyota Australia general manager of product planning, confirmed to Chasing Cars that both AWD drivetrains would be available locally.
The incoming Kluger will feature a large boot with around 400 litres of space on offer with the third row of seats in place.
The new Kluger will also be able to tow around 2.2 tonnes, putting it line and ball with the new Hyundai Palisade.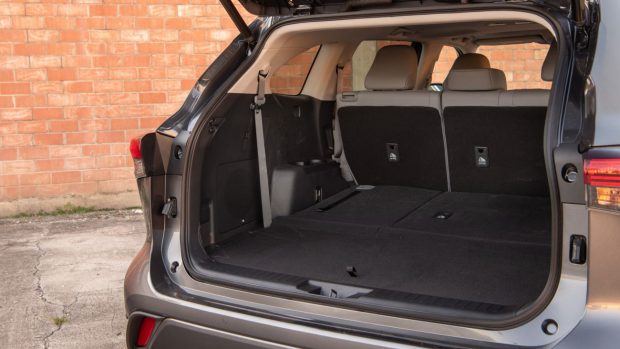 Toyota has built the fourth generation Kluger atop the TNGA chassis, which has gained a reputation for offering keener driving dynamics and a compliant ride. The platform currently underpins the likes of the impressive RAV4 and CH-R SUVs.
Toyota Australia vice president of sales and marketing Sean Hanley told Chasing Cars the Kluger would strengthen their SUV lineup in Australia upon arrival.
"We expect the benefits of TNGA and hybrid technology to reach an even wider audience [with the Kluger], helping us to meet the challenging targets under the local industry's emissions reduction schedule right out to 2030," Hanley said.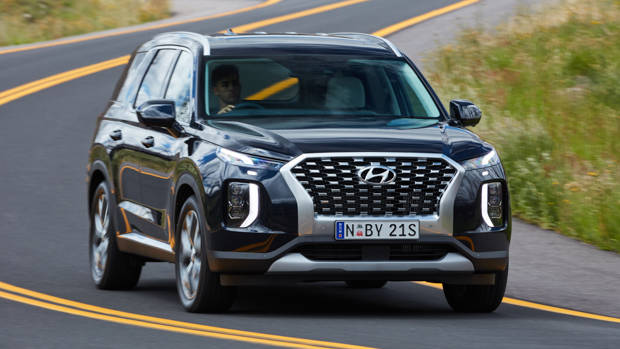 The Toyota RAV4 became the best selling car in Australia between July and August with the hybrid powertrain credited for a large portion of that success, a recipe Hanley hopes to replicate with the Kluger. 
"I have to pinch myself when I look at our own raw hybrid numbers, because you'll recall back in October 2001 when we launched the first Prius, over the first twelve months we sold just 137 hybrids," he said.
"Last year, the total was just under 28,000 hybrids, which represented 13.5% of our total Toyota [Australia] sales. This year, our hybrid penetration has doubled to 27% of sales and we have already set a new sales record of 37,510 and there are still three months' numbers to come in."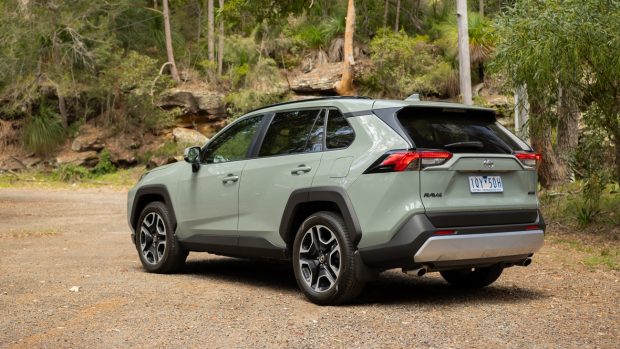 Toyota has traditionally shied away from offering plug-in hybrids in Australia, instead opting for series-parallel hybrids that do not need to be plugged in, but that could change in the future.
"Toyota has that capability. It is a market by market condition [regarding] engagement and acceptance of the technology," Hanley said.
"I do think PHEV will become a reality in our market at some point. When? I am not quite sure. But certainly, I see it as a future technology that would be available to us."
Plug-in hybrids – also known as PHEVs – offer the advantage of a pure EV mode that usually grants around 50 kilometres of electric-only range, but have so far not proven to be popular in Australia where distances travelled can be vast.