Toyota has today unveiled 16 new electric cars including a bZ large SUV that previews an electrified alternative to the Kluger that has been a hit with Australian customers.
The aptly named bZ large SUV is one of five vehicles now under the bZ sub-brand at Toyota, with the bZ4X already destined for Australia in the latter half of 2022.
Toyota's slew of newly announced models are likely to make it into production in the coming years as more buyers turn to electric vehicles.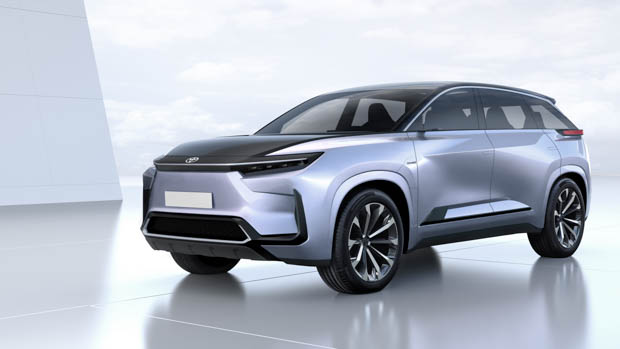 We've written separate articles breaking down some of the other concepts unveiled including an apparent successor to the FJ Cruiser, a fully electric ute and Lexus's four-strong EV line-up including an LFA successor. 
The other models in the bZ range, which stands for 'beyond Zero', include a mid-size SUV, small SUV and midsize sedan, which all share futuristic-style looks but have their own Toyota flair.
The Small SUV is particularly streamlined in shape and definitely takes a sportback-style design approach seen prominently in Audi models.
The bZ Sedan takes a page out of the Tesla Model 3 book with a similar shape, with flush door handles and smooth lines.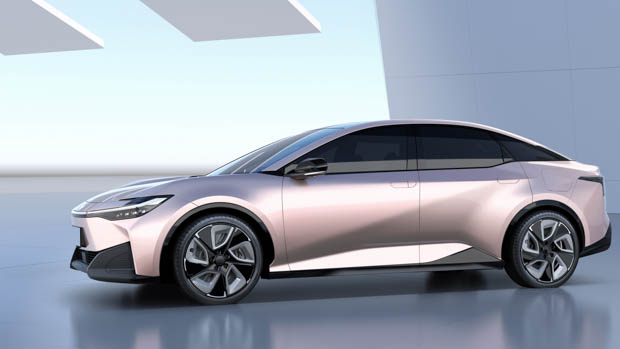 All of these new bZ models will likely run off Toyota's new EV e-TNGA architecture that is currently under development and is co-developed with Subaru.
From the released images, the large SUV will likely have three rows of seats, flush door handles, two tone paint and newly designed alloy wheels – all of which looks like it could realistically be found on the production model.
Noting the popularity of the current Kluger in the SUV marketplace, this all-electric model could be a serious hit if made available to the public.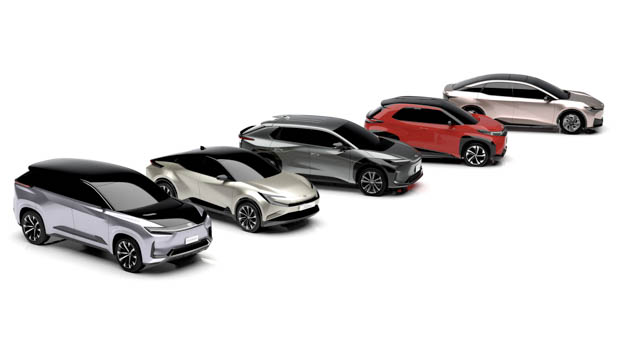 Many more EVs on the way
Toyota today introduced 16 new electric vehicle concepts and investments totaling nearly AUD$100 billion to roll out a range of new EVs over the next decade.
Included in that major investment will be AUD$25 billion to develop more advanced, high quality and affordable batteries.
Toyota estimates a sales target of 3.5 million battery electric vehicles a year by 2030.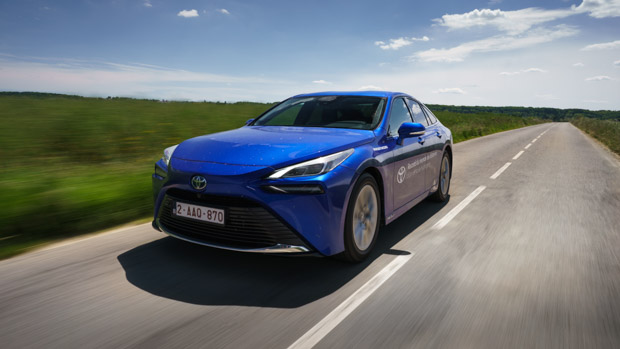 As part of the 16 concept vehicles, seven are potential Toyota lifestyle models, four are Lexus models and the rest are part of the bZ range as outlined above. 
Money is also being spent to boost hydrogen transport alternatives, with Toyota releasing this year the second-generation Mirai hydrogen fuel-cell car, supported by the new Toyota Hydrogen Centre in Melbourne.