Toyota has unveiled the Pickup EV overnight that previews an electrified future for popular utes such as the Tundra and Hilux.
The Pickup EV was one of 16 Toyota and Lexus concepts unveiled overnight to preview the 30 EVs set to launch before 2030, backed by $98 billion investment in the sector by parent company Toyota Motor Corporation.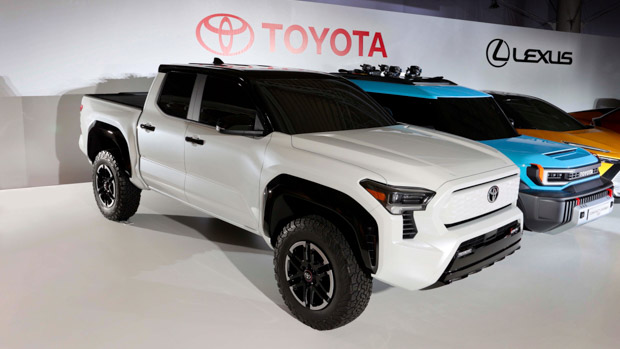 Among the concepts was a series of 'lifestyle' and commercial vehicles including a small van and a bus – alongside the BZ4X midsize SUV that is destined to arrive in Australia by the latter half of 2022.
Based heavily on the US-market Tundra full-sized ute, the Pickup EV features a redesigned front end with a blanked out front grille as no cooling is required for a combustion engine.
Further down the bumper also features a cleaner design, with a seemingly more aerodynamic wheel design and a slew of contrasting black touches on the roof and wheel arches – similar to the TRD grade of the Tacoma.
When it goes on sale it will be joined by a growing list of full-sized EV utes that include the Ford F-150 Lightning and Rivian R1T – with electrified options also confirmed from Ram and the Chevrolet Silverado in the near future.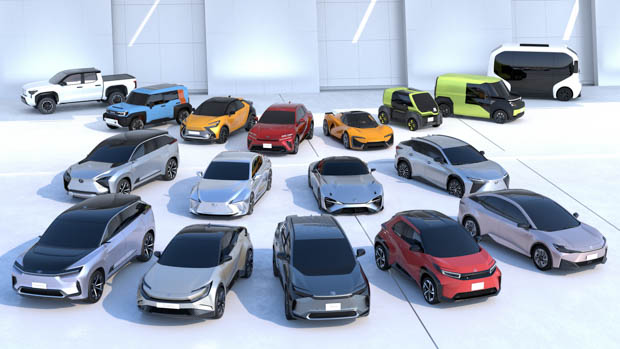 Toyota has not disclosed any details on the performance or capability of the Pickup EV but we can expect a production version to boast similar levels to its combustion variant – albeit with reduced driving range, as we have seen from the F-150 Lightning.
The current Tundra is available with a choice of twin-turbo V6 engine options, which develops 290kW of power and 650Nm of torque or a huge 325kW/790Nm when coupled with hybrid assistance.
Time will tell if engineers are able to retain the Tundra's massive 5.4-tonne towing capacity once electrified but EV trucks such as the Rivian R1T have shown the combination is possible as the expensive of dramatically reduced range.