It seems like every Asia Pacific region has been confirmed to receive the new Hilux GR Sport, including Japan, Thailand and now the Philippines, but Australia still awaits confirmation.
But as we have already reported earlier this month, the GR Sport will not be a fully fledged off-road warrior, but more of a sports trim level.
While Hilux GR Sport (known as the GR-S in Thailand) primarily focused on the appearance of the ute, it does feature some soft performance upgrades that would put it in contention with the likes of Ford Ranger Pro-4X if sold in Australia.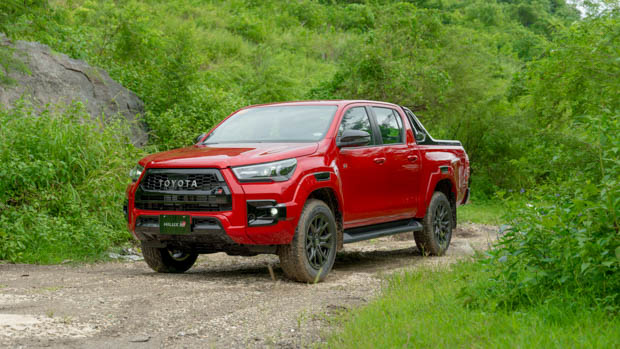 Toyota has promoted the new Hilux GR Sport as a better handling ute with "unmatched stability" resulting from upgraded monotube shock absorbers, GR-branded brake calipers and paddle shifters for the automatic gearbox.
Under the bonnet you will find the same 2.8-litre turbo-diesel four-cylinder engine as before, which was upgraded to produce 150kW of power and 500Nm of torque for the 2021 model year in Australia.
The GR Sport will certainly stand out, with a fierce new front end design featuring Land Cruiser styled TOYOTA lettering along with beefy wheel arches, 18-inch alloy wheels and a black sports bar.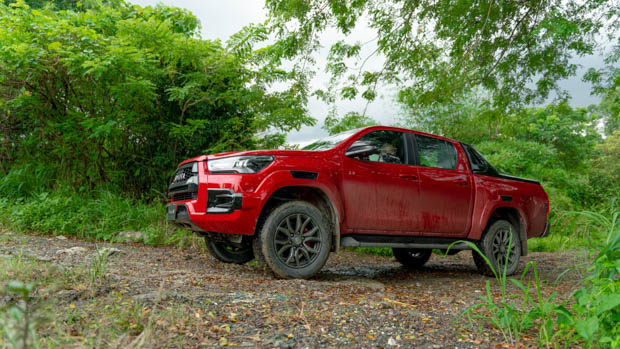 Designers have outfitted the interior with a slew of vibrant red stitching along with plenty of GR badging on the seats and starter button.
Toyota Australia remains tight-lipped about the new GR Sport Hilux, saying that it had "no announcements" to make about the ute to various media outlets earlier this month but also did not comprehensively rule it out for our market.
The Hilux remains in a close knit battle with the Ford Ranger for the title of best-selling car in Australia for some time, with the Ranger pulling ahead in recent months.
Would Australian ute buyers love to see a proper sports Hilux come to market? We definitely think they would.