Medium-sized family SUVs are the most popular vehicles in Australia, and the hottest of the lot has been the Toyota RAV4 hybrid for a number of years.
Us Aussies are lucky to get a decent pick when it comes to SUVs, however with more and more hybrids coming into centre stage, there is really no better time than now to buy one.
The main problem with the RAV4 is that it's very difficult to get one – there is a waitlist that currently stretches for more than 12 months for the popular hybrid variants.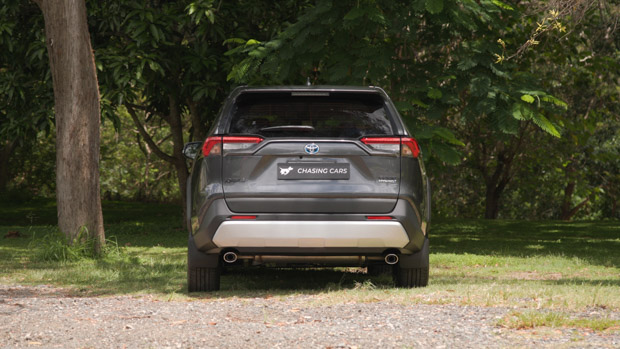 Extremely efficient, quiet, refined and comfortable are just some words to describe a hybrid SUV, so here are some of Chasing Cars picks for what hybrids are currently available here in Australia, or launching soon– especially when you can't get a Toyota RAV4!
Mitsubishi Outlander PHEV
We are still waiting for the release of the Mitsubishi Outlander PHEV, but if it is anything like the last generation, buyers could be in for a significantly revitalised generation of the Outlander PHEV.
Powertrain and economy:
The Mitsubishi Outlander PHEV that will eventually be released here in Australia will be fitted with a larger 20kWh battery pack along with higher output front and rear electric motors which will be able to travel 87km (WLTP) in electric-only mode.
Price: TBA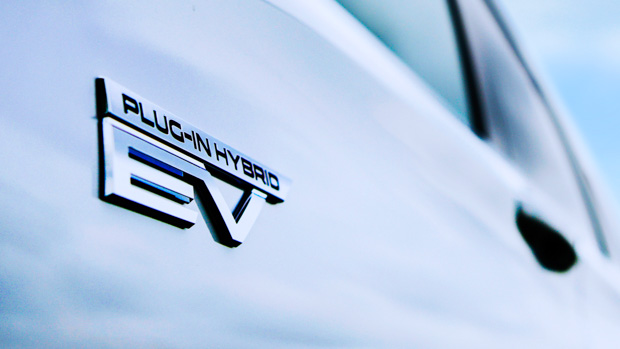 Subaru Forester hybrid
There is reportedly more hybrid tech coming for the next generation Subaru Forester, and for good reasons as the current Forester hybrid is sold out Australia wide. If you're really keen though, you may be able to still pick up a demonstrator model from your local Subaru dealership.
Powertrain and economy:
The Subaru Forester hybrid system is based around the 2.0-litre boxer four-cylinder engine but adds electric motor power to make outputs of 110kW/196Nm. While these outputs aren't going to break any land speed records, the Forester hybrid will return a 6.7L/100km combined fuel economy.

Price: $46,240 driveaway (Hybrid L)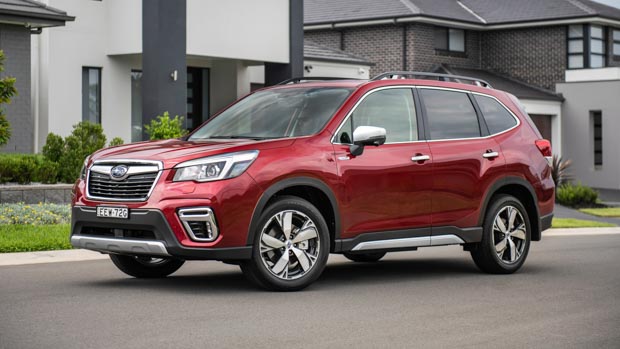 MG HS EV Plus
The MG HS EV has proven to be a popular choice considering it has only been on the market for a relatively short period of time. Having sold 2689 units so far in 2022, the MG HS EV has beaten other SUVs such as the Honda CR-V and Haval H6.
Powertrain and economy:
The powertrain of the MG HS EV consists of a 1.5-litre turbocharged four-cylinder engine mated to a single electric motor. Total power outputs are 189kW/370Nm which are fed by both the internal combustion engine as well as a 16.6kWh battery.

Price: $46,990 driveaway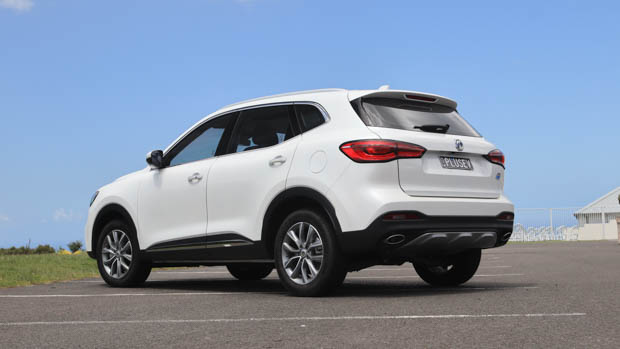 Haval H6 Hybrid
While the Toyota RAV4 might be the first car that comes to mind when looking for a new hybrid SUV, the Haval H6 hybrid is a relative newcomer to the market and should be considered as a serious option if a hybrid is on your wish list.

Powertrain and economy:
Power outputs are 179kW/530Nm combined for the Haval H6's hybrid system. While it may not be as efficient as the RAV4, it still uses a relatively small amount of fuel combined – 5.2L/100km to be exact – which is half a litre more than what the Toyota RAV4 claims.
Price: $44,990 driveaway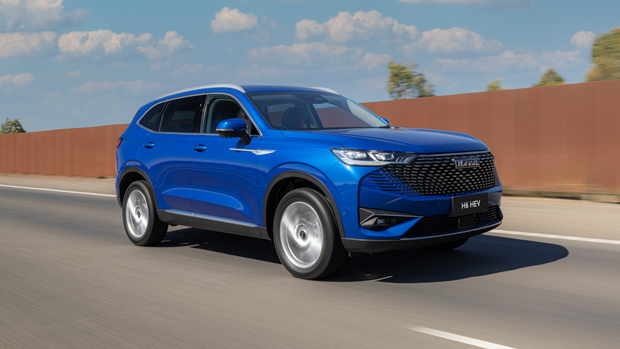 Honda HR-V Hybrid
The new Honda HR-V has arrived here in Australia! The HR-V is a big model for Honda, with the previous model selling 6069 units in 2021. The hybrid will be on sale alongside a 1.5-litre non-hybrid petrol engine, too.
Powertrain and economy:
The Honda HR-V e:HEV L uses a hybrid DOHC 1.5-litre four-cylinder engine and electric motor to produce 96kW/253Nm. Combined fuel consumption for this vehicle is 4.3L/100km.
Price: $45,000 driveaway
Toyota RAV4
Indisputably the most popular midsize SUV in Australia, the Toyota RAV4 is clearly winning the SUV race. Recently refreshed for 2022, the RAV4 Cruiser hybrid (as well as the Edge Hybrid) has been reviewed here by Chasing Cars where we gave it a 8.5/10 rating and praised its "supple and composed ride and thoughtful and practical packaging".
Powertrain and economy:
The Toyota RAV4 hybrid setup involves a 2.5-litre petrol four-cylinder engine that is mated to electric motors to make 163kW of power and 221Nm of torque. The RAV4 hybrid powertrain consumes 4.8L/100km (claimed) while its average driving range is an impressive 1145km (claimed).

Price: $52,700 (Edge Hybrid)
Toyota Kluger Hybrid
The Toyota Kluger hybrid starts at $54,150 before on-road costs with a combined fuel economy of 5.6L/100km. It's a larger alternative for the midsize RAV4.
Powertrain and economy:
The Kluger hybrid uses a 2.5-litre petrol four-cylinder engine that, along with hybrid power, produces 184kW/242Nm combined and is controlled via an automatic CVT transmission. Fuel economy for this model is a claimed 5.6L/100km.
Price: $59,698 driveaway (Sydney local pricing)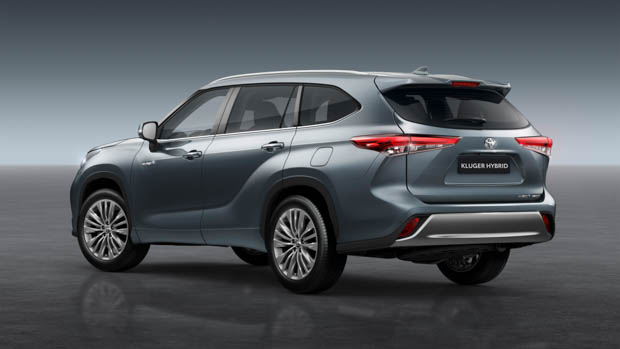 Kia Sorento Hybrid
The Kia Sorento hybrid is on sale now and is priced from $66,750 before on-road costs. The Sorento is a good choice for buyers wanting a decent value hybrid SUV for the whole family. It isn't a cheap option though, so be aware of other hybrid SUVs on the market offering similar technology and performance for less money.
Powertrain and economy:
A 1.6-litre PHEV powertrain producing 132kW/265Nm powers the Kia Sorento Hybrid down the road. The powertrain sips just 1.6L/100km and can travel up to 68km on electric range only. The 360V battery can be charged up in three and a half hours.
Price: $87,487 driveaway (Sydney pricing)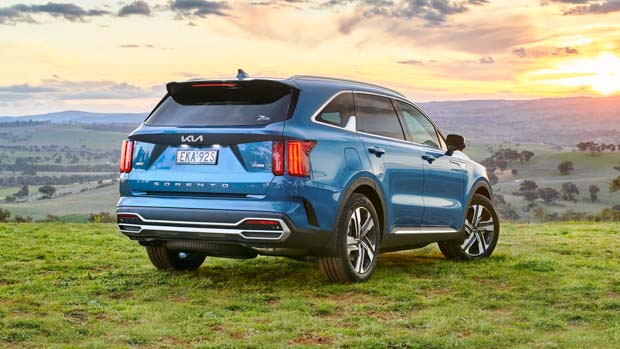 Lexus NX Hybrid
Much like the Volvo XC60, the NX Hybrid is not a cheap car, but what it does have over its competitors is a sense of luxury (especially in the interior) as well as more refinement and comfort not found in cheaper, more budget-friendly models.
Powertrain and economy:
The NX 450h+ plug-in hybrid uses a 2.5-litre petrol engine with a Lexus-specific plug-in hybrid system which combines to produce 227kW of power and sips just 1.3L/100km of fuel making it incredibly good at the bowser.

Price: $100,000 driveaway (NX 450h+)
Volvo XC60 Recharge
Although by no means the cheapest option of this pack, the Volvo XC60 Recharge is a cracking car and comes with all the luxury and refinement you could want in an SUV. But it does come at a significant premium. The XC60 Recharge is a plug-in hybrid model that can provide up to 81km of electric-only range and is all-wheel drive.
Powertrain and economy:
The Volvo XC60 has a turbocharged and supercharged four-cylinder engine that produces 340kW/709Nm, making it the most powerful hybrid part of this list. It can achieve the 0-100km sprint in 4.8 seconds and has an average fuel economy of just 1.6L/100km.

Price: $107,115 (Sydney-based driveaway price)