The news is in: Toyota is killing V6 power for the Kluger SUV in 2023, instead replacing it with a turbocharged 2.4-litre four-cylinder engine. 
Toyota claims the Kluger will now be more fuel efficient than before, but how does the forthcoming model stack up against one of its biggest rivals, the Nissan Pathfinder?
Let's dive in and compare everything Toyota Kluger and Nissan Pathfinder, from pricing and powertrains to standard specification, equipment and safety.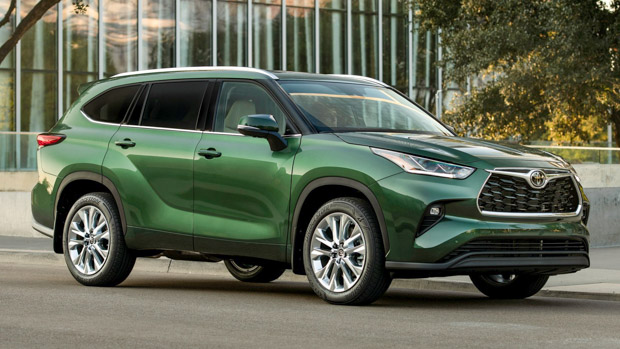 Pricing
While pricing is up in 2023 for the Toyota Kluger, the base GX turbo in front-wheel-drive guise will be priced from $49,720 before on-road costs. The top-spec Grande hybrid with all-wheel drive is priced from $78,160 before on-road costs.
The Nissan Pathfinder, on the other hand, begins at $54,190 before on-road costs, or $4470 more expensive than a base Kluger.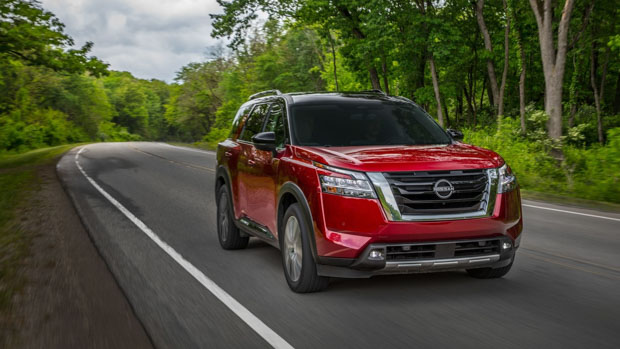 The Pathfinder in its highest grade is priced from $77,890 before on-road costs, slightly more affordable than Toyota's forthcoming hybrid flagship Kluger SUV.
However, the Pathfinder in its new generation is $10,750 more expensive in flagship guise than its last generation.
Space and dimensions
The Toyota Kluger's dimensions measure in at 4966mm long, 1930mm wide and 1755mm tall, with a wheelbase of 2850mm.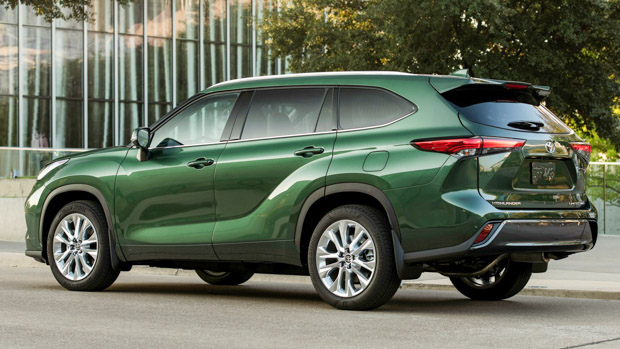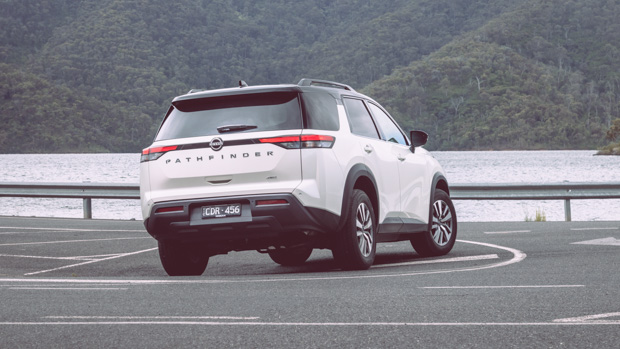 The Nissan Pathfinder, meanwhile, is a larger car, measuring in at 5004mm long, 1802mm tall and 1978mm wide, with a 2900mm wheelbase.
In terms of cargo space, the Toyota Kluger has a 552 litre boot with the third row folded, while the Pathfinder is just two litres larger at 554 litres with the third row folded.
Boot space with all seats folded down is 1150 litres for the Kluger and 782 litres for the Pathfinder.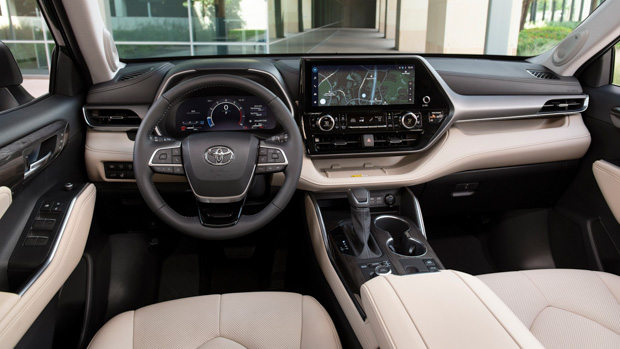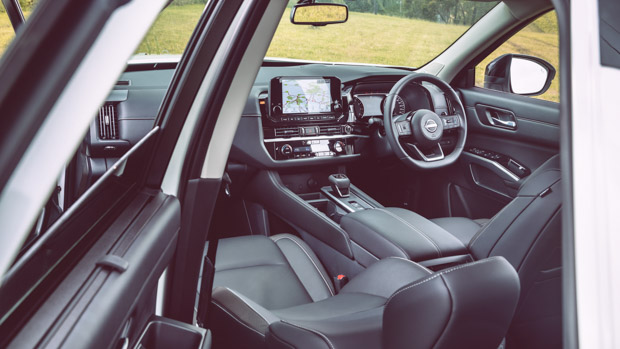 The Toyota Kluger seats seven people across all variants, while the Pathfinder seats either seven (with captain's chairs) or eight depending on which variant is chosen.
Powertrains
The big change coming for the Toyota Kluger in 2023 is that its previous V6 engine has been scrapped in favour of a smaller and more efficient 2.4-litre turbocharged four-cylinder engine. This engine produces 198kW/420Nm – less power but more torque than the petrol V6 of the outgoing model.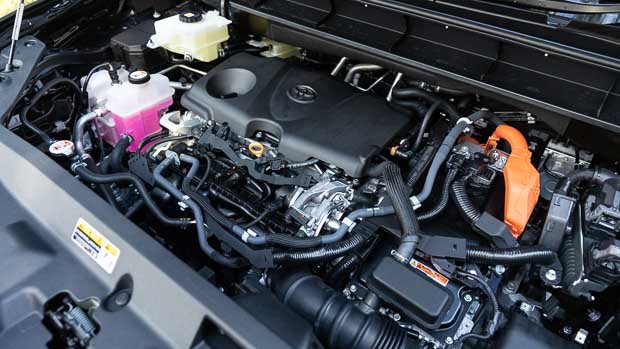 In typical Toyota fashion, the Kluger is also available with a hybrid powertrain that produces 184kW of power. The Kluger hybrid is some $2500 more expensive than the turbo four-cylinder powertrain.
The Nissan Pathfinder, in comparison, is powered by a 3.5-litre petrol V6 engine that produces 202kW of power and 340Nm of torque. This engine is mated to a nine-speed ZF automatic transmission.
The Pathfinder is not available with hybrid power like the Kluger, however Nissan Australia acknowledged there is a clear market for hybrids in Australia, but could not confirm hybrid power for Pathfinder. With E-power electric systems now available for the X-Trail and Qashqai, Pathfinder could be next.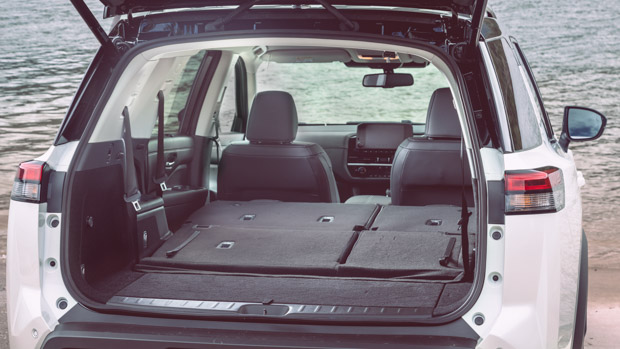 Fuel efficiency
The Toyota Kluger, now with turbo-four power, is slightly more fuel efficient than the outgoing V6 engine. Toyota claims the turbo engine is now 0.4L/100km more efficient than the V6 – now rated at 8.3L/100km.
The Pathfinder, meanwhile, is much thirstier and has a claimed fuel efficiency of 10L/100km for the front-drive and 10.5L/100km for the all-wheel-drive model.
The Kluger hybrid is obviously much more efficient, with a combined fuel economy of just 5.6L/100km claimed.
Standard specifications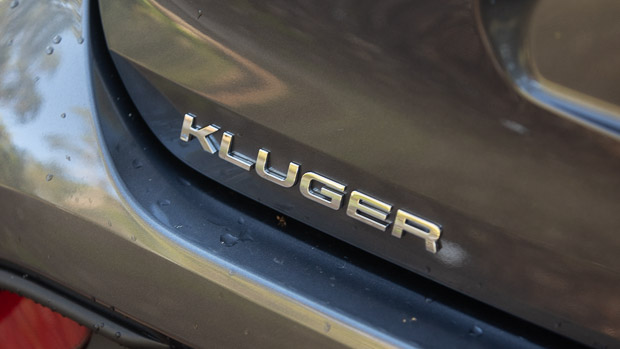 Standard equipment on the base ST Nissan Pathfinder includes a 9.0-inch touchscreen, satellite navigation, wireless Apple CarPlay and wired Android Auto, a six-speaker sound system, four USB ports and two 12-volt outlets.
Also included is a 10.8-inch head-up display, a 7.0-inch instrument cluster and tri-zone climate control. Dark 18-inch alloy wheels, LED headlights and tail lights and LED daytime running lights are also standard.
Stepping over to the Toyota Kluger, standard equipment on the base GX includes an 8.0-inch touchscreen, six-speaker sound system, a 4.2-inch instrument cluster, rain-sensing wipers and five USB ports. 18-inch alloy wheels are also standard, along with smart entry and drive-mode select.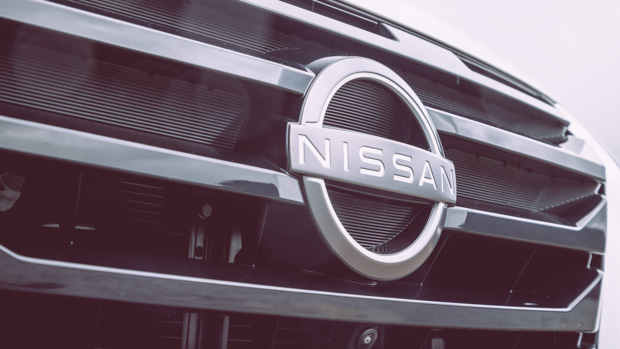 Safety
The Toyota Kluger is well equipped in terms of safety technology and incorporates Toyota's safety sense program. This includes features including AEB with cyclist and pedestrian detection, turn assistance, lane-departure alert, automatic high beam, adaptive cruise control, lane-keep assist and road sign assistance.
Also standard are front and rear parking sensors, a reversing camera and blind-spot monitoring with rear cross traffic alert. The Kluger comes fitted with seven airbags.
Standard safety on the Nissan Pathfinder includes a reverse camera, rear parking sensors, front and rear AEB with cyclist and pedestrian detection, rear cross traffic alert, blind spot warning, lane-departure warning, lane intervention, adaptive cruise control, tyre-pressure monitoring, trailer sway control and nine airbags.