Honda has today announced its intention to launch 30 electric vehicles by 2030 including a possible fully-electric NSX successor.
The Japanese company has previously dabbled in electrification with the Honda E hatch and hydrogen-powered Clarity sedan but plans to ramp up its investment in the technology by spending over five trillion yen (AUD $53.7 billion) over the next 10 years.
It follows Honda's announcement last week that it would enter a partnership with General Motors to develop more affordable EVs together using the latter's Ultium battery technology.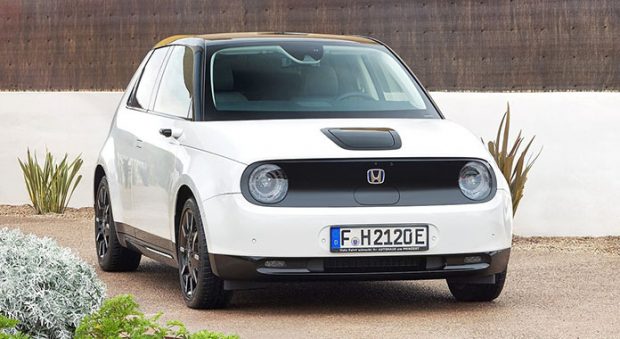 EVs targeted at major markets
Honda has outlined a series of EVs designed to target its three largest markets including North America, China and Japan. While nothing has been announced for the Australian market, it's likely our future portfolio of vehicles will draw from one (if not all) of these markets.
In 2024, Honda will release the midsize Prologue SUV along with a large SUV that will be released through its premium Acura brand in the US.
Within its home market of Japan, Honda aims to introduce a commercial-focused 'mini EV' by early on in 2024 with a 'personal use' mini EV and an EV SUV set to follow shortly thereafter.
China will see the introduction of 10 EVs by 2027 however Honda has not indicated what those models will be.
Two electric performance cars on the way
Honda emphasised its intention to focus on the "joy of driving" by introducing two sports cars globally but gave no indication as to when they might launch but indicated that one would serve as a flagship vehicle while the other would be a 'specialty' vehicle.
The pair could be seen in an image shown within the presentation and while they were covered by a sheet, some telling details were easy to spot.
The flagship vehicle shown on the right is likely to be an NSX successor with a shape reminiscent of a midengined vehicle, while the other displays the classic front-engined rear-wheel-drive design cues of classic sports cars such as the Honda S2000 or Toyota Supra.
Honda E Architecture to underpin future range
From 2026, the Japanese brand will seek to introduce its 'Honda E Architecture' – not to be confused with the Honda E hatchback of the same name.
The dedicated electric platform will likely play a key role as Honda looks to produce more affordable EVs from 2027 in partnership with GM, with a price that is 'competitive' with petrol-powered vehicles sold in the United States.
Honda has also joined the likes of Mercedes-Benz, Toyota and Hyundai by expressing its intention to incorporate solid-state batteries into its lineup at some point between 2025 and 2030.