Honda has unveiled the final production version of its much-teased electric city-car badged the Honda E. The new EV marks one of Honda's biggest leaps in technology in recent years, more than just electric propulsion it ushers in fresh exterior and interior design along with plenty of innovative technology.
Honda Australia has a goal of 25% electrification by 2025, which includes EV and PHEV vehicles, so it will be interesting to see if the new E will be confirmed for Australia. When it does, it will compete in the swelling EV segment.
Priced closely to VW's ID.3 at €29,470 in Germany (around $48,000 AUD, correct at today's rate), the Honda E will be vying for market share aside the Mini Cooper SE, Hyundai Kona Electric, and BMW's now aging i3.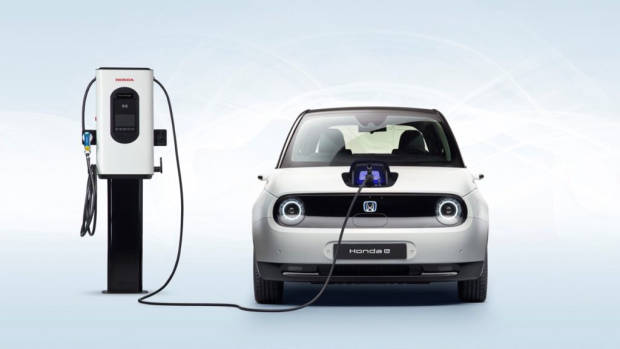 The Honda E offers a comprehensive interior technology suite; the brand says it will be the compact segment's most advanced and connected car. Honda is boasting advanced AI tech that will "connect with users" using "unique contextual understanding to create natural conversations and provide access to a range of online services" which sounds convenient, if a little big brother, to us.
Features of the Honda E include camera mirrors to replace conventional wing mirrors, a first in this segment. The camera feed is sent to dual six-inch displays inside the cabin for plenty of vision while retaining clean exterior lines and aerodynamic efficiency.
Inside the E, Honda have included a Full-width five-screen digital dashboard, with dual 12.3-inch touch-screens – one of which would already be biggest in class – for controlling the infotainment system. A fully connected infotainment system is included, presumably with Apple CarPlay and Android Auto capability, though full details are yet to be confirmed.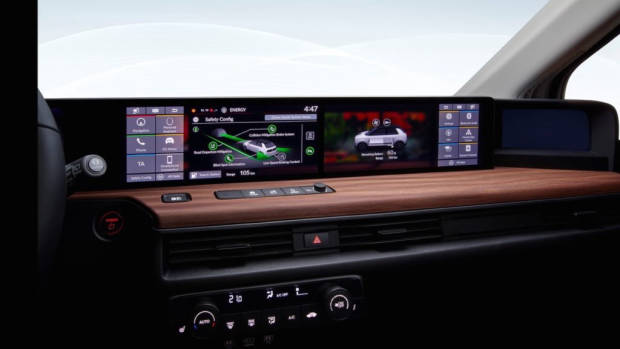 Developed in 2017, the Myhonda smartphone app will be compatible with the Honda E, and contain some nifty EV specific functions such as battery charge check, range monitor, and charge station navigation.
Given the reference to the boxy Honda City of the 80s, it would certainly be cool to see – as in the original city – Honda offer a folding Motocompo style moped in the boot providing an option for when traffic gets too much.
The design of the Honda E is achingly cool; in white its minimal and simplistic design stands out amongst its often fussy and over-styled stablemates. Melding form with implied function, the boxy aesthetic suggests a practical and spacious interior without awkward load spaces. We reckon the E has pulled off the EV look just right by looking just quirky enough.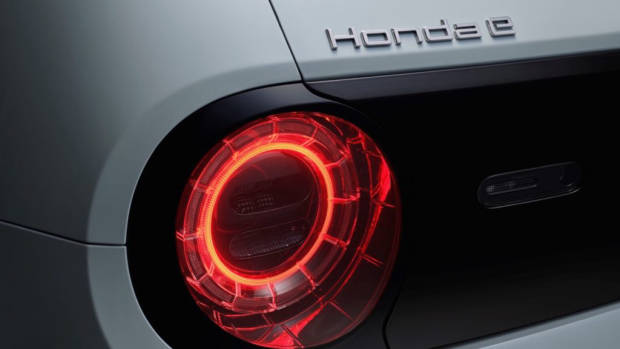 There will be two options for propulsion in the Honda E when it arrives, with either 100kW or 113kW drivetrain available from two electric motors. Both power outputs come with an instantly accessible 315Nm torque figure, and Honda claim a 0-100km/h time of around 8 seconds.
Although the Honda E is compact in size, carrying the batteries around is a heavy affair. Honda's claimed weight is 1,525kg, and for reference a similar size Volkswagen Up! weighs only 925kg.
Equipped with a 35.5kWh battery Honda claim the E will achieve around 220Km before needing to visit a charging station. Charging times are reasonable, with Honda suggesting batteries will reach 80% charge in 30 minutes – however that's only if there's a 100kWh fast-charger nearby, which can be a more difficult task in Sydney than, say, Tokyo for example.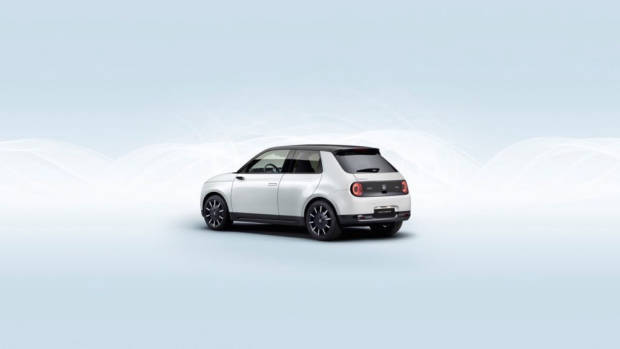 The Honda E should feel nippier than internal combustion powered compact competitors with instant torque and impressive acceleration. Honda's history of making athletic chassis, low centre of gravity, and rear-wheel drive should mean the E will be an engaging drive.
If the Honda E it does reach our shores pricing will be confirmed at that time, though Honda's target for 25% range electrification in Australia would suggest it will arrive. Honda are now taking orders for the E in Europe and Japan.