Honda's first production all-electric car is coming to the Geneva International Motor Show next week, as previously reported – but it'll arrive wearing a new name and a near-production body. What was previously known as the Honda Urban EV is now just the Honda E Prototype, and while the final production form is still some months away, Honda will commence building this car in 2019.
With an expected WLTP range of approximately 200km, the rear-drive (!) E Prototype should make for an interesting second car. The range is perhaps a little shorter, at this stage, than it should be in light of rivals breaking through the 300km or 400km barrier, but small, compact and RWD? We'll take it.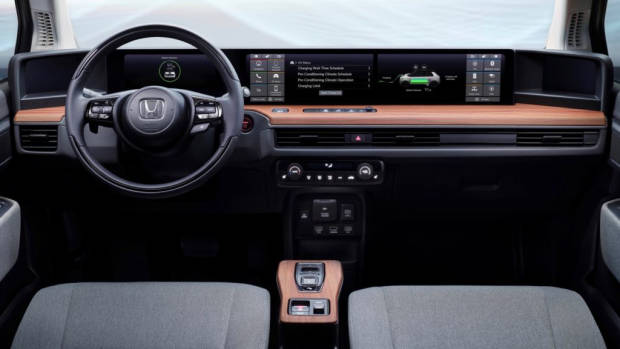 The looks of this late-stage prototype are bang on, too, with original Civic-esque vibes on the compact exterior sitting on top of a tasteful, modern interior that's all big screens and the right kind of (simulated) wood finishes.
Though this prototype tones down the Urban EV concept, with smaller 17-inch wheels, the design is still pretty radical for this class of car with plenty of squircle and square shapes. Mirrors are replaced by camera feeds, Audi e-tron style, while the door handles sit flush.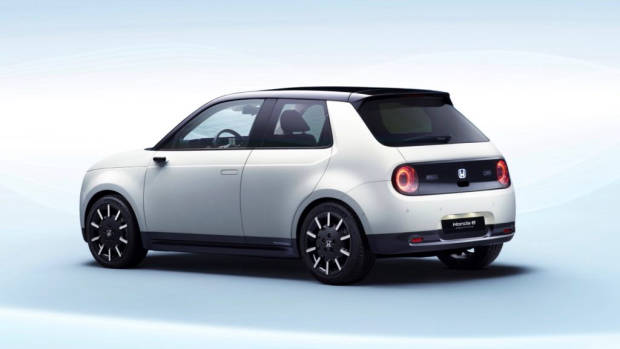 Inside, twin 12-inch touchscreens are the clear focal point and we'll be fascinated to see if both are retained for the production version. The other materials you see are based around recycled surfacing, including the polyester seat material and the faux-wood trim.
We're looking forward to seeing the Honda E Prototype more closely at Geneva next week.