It's the Australian summer, which means a slow lead-up to the Christmas break. While it's 40 degrees outside, Alfa Romeo have cured the heat with the release of their Giulia QV online configurator—a perfect tool for half an hour or so of office time-wasters.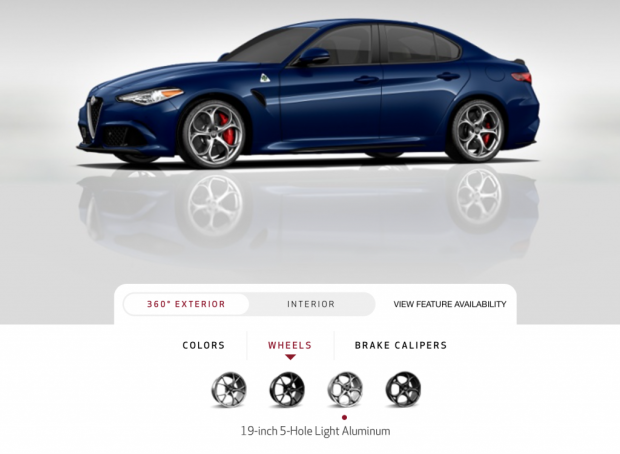 Competing with the Mercedes-AMG C63 S and the BMW M3, the Giulia QV is aggressively specified both outside, and in. Seven exclusive paints finish the traditionally exotic Italian bodywork. There's standard LED highlighting front and rear, of course. A carbon fibre splitter and spoiler at either end are tasteful cues of the performance beneath.
The standard wheels are nineteen-inch 'Light Tecnico' aluminium boots—and the rubber is damn beefy, with 245/35 at the front and a wide 285/30 at the rear. The Giulia QV rides on Pirelli P Zero Corsa tyres.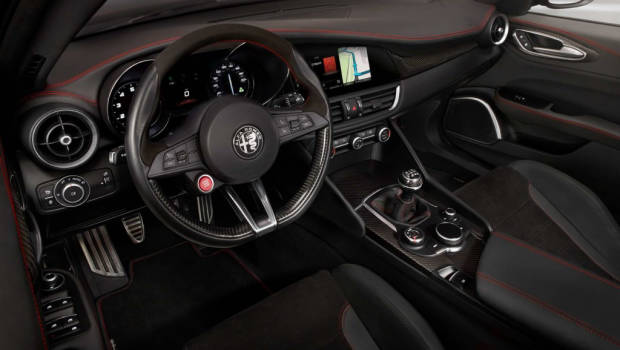 Four drive modes split the Alfa's personality—with the raciest mode sending all 377kW of power to the rear wheels accompanied by 601Nm of twist. The 2.9-litre bi-turbo V6 is good for dead sprints to 100 in 3.9 seconds, before heading on up to a heady 307km/h. Aurally, it's a real screamer, as we've seen on leaked Nurburgring videos, and it's actually a six-speed manual only at this stage.
Inside, proper Sparco racing seats, with a carbon fibre chassis, remind you that this is the real deal. It's still premium, of course, and those seats are trimmed in a range of colours of leather and Alcantara. Up on the dash, you've got an 8.8-inch infotainment system with 3D GPS mapping and a range of audio inputs.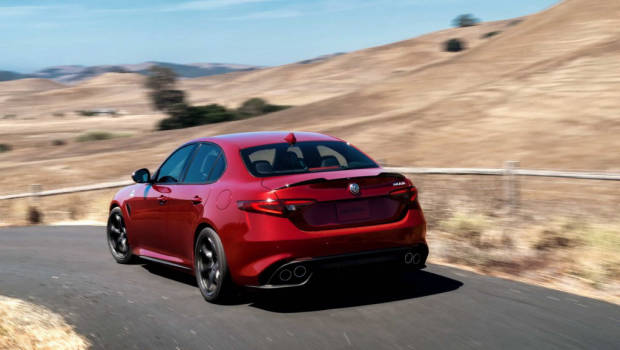 As you'd expect a range of exotic options is available. They include the now-expected carbon ceramic brake option (likely a good idea with 377kW on tap), and they're available with a choice of red, yellow, or black calipers. If you don't like the standard wheels, there are other designs—though they're all 19-inchers.
Along with a range of everyday four-cylinder Giulias, the Alfa Romeo Giulia QV will arrive in Australia in 2016 priced from at least $150,000.