At this week's 2016 Paris Motor Show, Alfa Romeo will join an industry trend of introducing 'warm' performance versions of its cars, sitting underneath the hi-po Quadrifoglio range. The first warm Alfa out of the blocks will be the new 2017 Alfa Romeo Giulia Veloce, pairing a tuned two-litre with all-wheel-drive.
The Veloce concept will be marketed similarly to the BMW M Performance range or Audi's S range of cars. Unusually, though, Alfa Romeo will offer both petrol and diesel versions of the Giulia Veloce.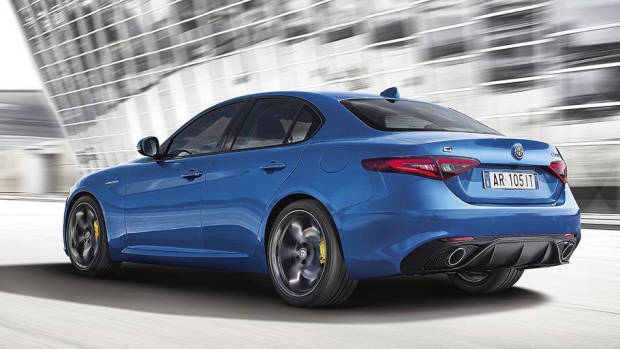 The petrol will use a new 2.0 litre turbocharged four-cylinder making 206kW of power and 400Nm of torque.
Diesel power will optionally come from the brand's 2.2-litre four-cylinder unit, making 154kW but a stout 470Nm of torque.
Both engines will send power to a Q4 all-wheel-drive system by way of an eight-speed automatic gearbox.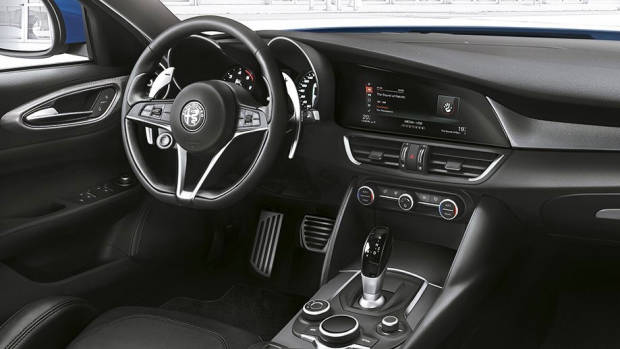 But the Veloce models won't be alone on Alfa Romeo's Paris stand. The fastest Giulia, the hero Quadrifoglio model, will feature in new Competition Red specification. This special edition keeps the standard 2.9-litre, 375kW V6, while adding ultralight 19-inch wheels, carbon ceramic brakes, and Sparco seats.
The entry-level Giulias, known as Super, will also be on display, including the 132kW 2.2-litre diesel and 147kW two-litre petrol. At Paris, Alfa Romeo will use the opportunity to debut the range of Mopar accessories developed for the Giulia, including carbon packages for the grille, mirrors, and automatic gear shifter.