Alfa Romeo has announced just 18 units of the 2022 Giulia GTA and GTAm will be coming to Australia with an expected delivery date towards the end of this year.
Based on the standard Giulia Quadrifoglio, Alfa Romeo is offering two versions of the GTA-badged sedan with a standard model sitting alongside a stripped-out and race-ready version known as the GTAm, with the 'm' standing for modified.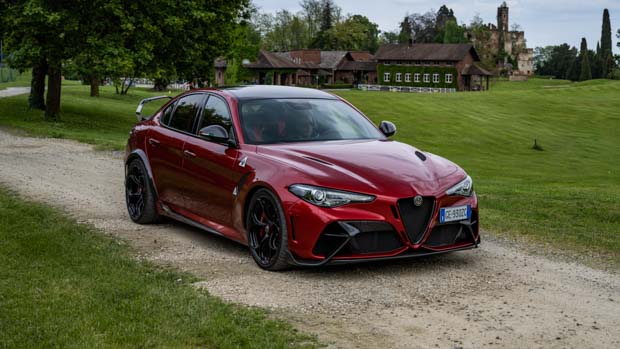 Both versions are said to echo the original 1965 Giulia Sprint GTA and receive notable performance benefits over the already impressive Giulia Quadrifoglio.
For starters, the Ferrari developed 2.9L twin-turbocharged V6 has been boosted by 22kW to  397kW of power while torque has remained the same at 600Nm. 
Echoing the dramatic changes to the original Giulia Sprint GTA, Alfa's engineers have cut the weight of the Giulia thanks to an extensive use of lightweight materials.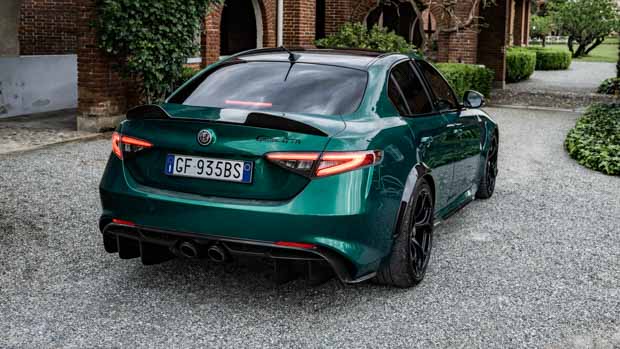 This began by swapping out the front bumper, wheel arches and front seats for a carbon fibre equivalent while also using aluminium in the doors, suspension and a slew of other areas.
As the full-fat racing version of the bunch, the Giulia GTAm, takes things a step further by stripping out the rear seats and installing a body-colour rollbar – while a fire extinguisher is also neatly moulded into the floor. 
The combination of less weight and more power has resulted in a 0-100km/h time of 3.6 seconds, down from 3.9 seconds. But perhaps the real performance gains are not found in a straight line.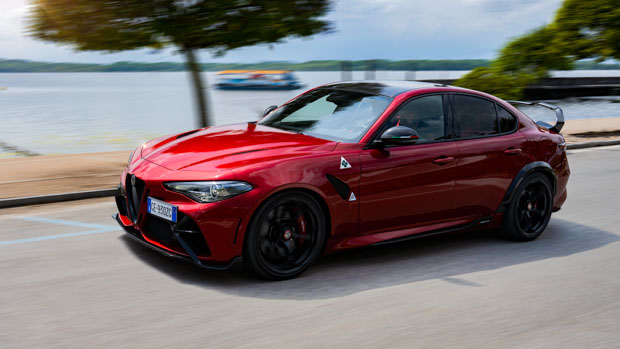 The exterior of both cars has been tweaked to enhance the aerodynamics with the help of Alfa's Sauber Formula One team, which makes minor but effective adjustments around the whole car.
The Giulia GTAm receives an enhanced version of this package with an adjustable splitter at the front, which has around 40mm of adjustability to adapt to different track conditions, and a huge rear spoiler mounted at the rear.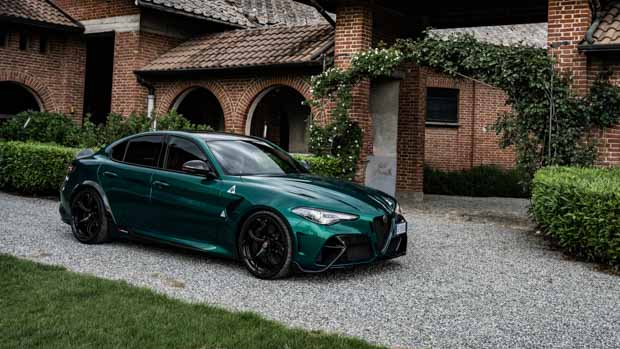 With only 500 units available globally the Giulia GTA and GTAm are quite rare and will be priced accordingly at $268,000 for the former and $288,000 for the latter, with both figures before on-road costs.
Each of the lucky 18 Australian customers will receive an Alfa Romeo GTA racing helmet and car cover alongside their new Giulia but those who opt for the GTAm will receive a full racing suit that also includes gloves and boots.
Alfa Romeo Australia expects the new Giulia GTA and GTAm to arrive in Australia sometime in late 2021, but no specific date has yet been set.