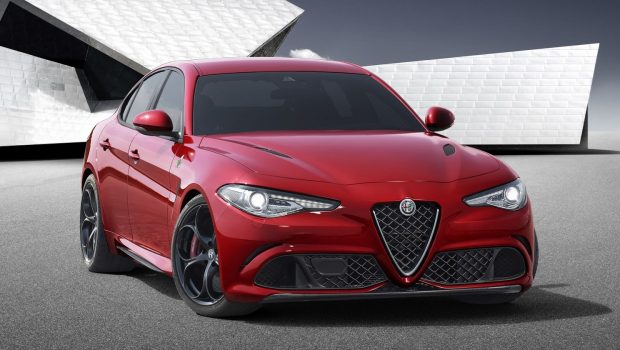 It's been some time since the Italians brought us a proper, red-blooded super sedan. That's all changing in 2016 when the Alfa Romeo Giulia arrives in Australia. Picture the Giulia range like the BMW 3 Series: there'll be diesel variants and four-cylinder petrols, but they will all be a fun steer worthy of the Alfa Romeo badge.
But just like all the BMW hype sits around the M3 and M4 brothers, it will be a similar story with the Giulia: the Alfa Romeo Giulia QV model is where things get seriously hot. QV is Alfa's Quadrifoglio Verde—or Four-Leaf Clover—performance badge. Alfa wants you to see it in the same light as BMW M, Mercedes-AMG, or Volvo Polestar.
The Giulia QV's heart is a Ferrari-tuned twin-turbo three-litre V6. It's an engine producing a hearty 375kW of power, which is pushing European-spec Giulia QVs from 0-100km/h in just 3.9 seconds. In a wakeup call to BMW, that's a fifth of a second quicker than a dual-clutch M3.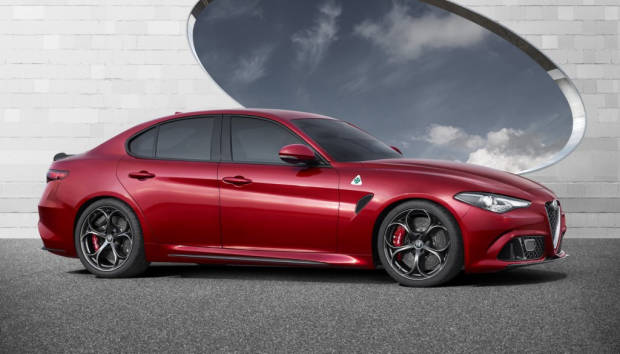 It's also a fairly light sedan: while official figures haven't yet been released, Alfa's claims of a weight-to-power ratio of less than 3kg/hp indicate the mass will be around 1500kg.
Courtesy of industry video shot at the Nurburgring overnight, we've heard another snapshot of the glorious sound this Alfa-Ferrari six-cylinder will be making. Have a look by clicking on the banner photo up the top to activate the video.
The effectiveness of the Giulia's torque vectoring system is also clearly visible. Alfa Romeo are placing plenty of emphasis on the active torque distribution systems, claiming they avert the need for an 'invasive stability control system': sounds good to us.
The tyre roar does get in the way, indicating there's still work to be done on the handling and steering tune—as well as crucial supplier selections for tyres and other consumables—before the Giulia and the QV model are ready for sale.