The traditionally straight-laced engineers from Volkswagen have let their hair down a bit over the weekend and handed the keys to their ID.4 electric SUV to American racing driver Tanner Foust.
Foust, who is an ambassador for the brand, took to Willow Springs International Raceway and showed off the seemingly balanced and composed nature of the modular MEB EV platform that underpins the ID.3 and ID.4.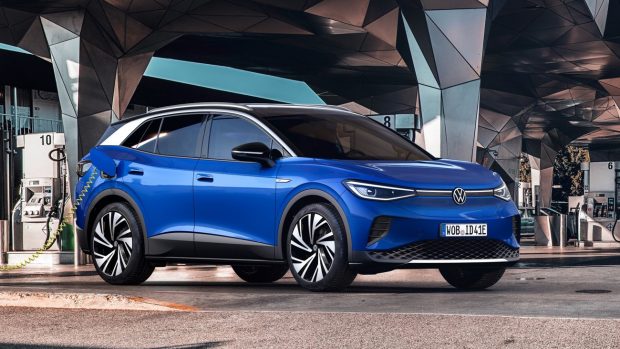 It's a far more hooligan use of a family SUV that will underpin the next decade of growth for Volkswagen – but we're delighted to see this German brand harking back to its rear-wheel-drive roots anchored in the original air-cooled Beetle.
Volkswagen Australia public relations and brand experience manager Kurt McGuiness told Chasing Cars that driving dynamics are front and centre of what makes a Volkswagen a Volkswagen, and that the EV's rear-driven formula was a natural progression for their line up that has earned consistent praise for its front and all wheel drive systems.
"it's not just about going somewhere in a straight line," he said. "it's about how it behaves in traffic and for performance applications as well," he said.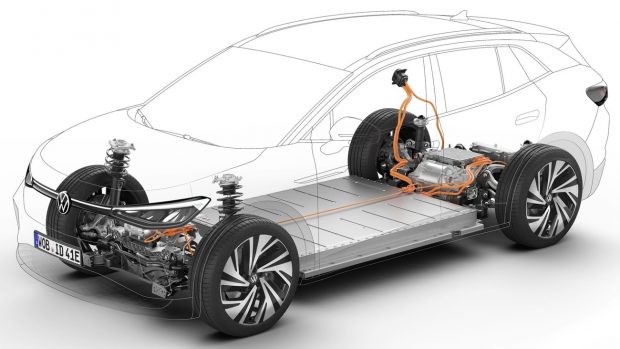 While the ID.4 SUV may represent a rather traditional family hauler with a fresh drivetrain, McGuiness said it was still important to nail the fundamentals, and that includes the ability to have a little bit of fun.
"Even in what would be largely classified as a basic passenger car there is absolutely an attention to detail but also those driving dynamics," he said.
The ID.4 will provide Volkswagen with a midsize electric vehicle to compete with other circa-$60,000 EVs offered in Australia – a slice of the market that includes the Hyundai Kona Electric and the Tesla Model 3.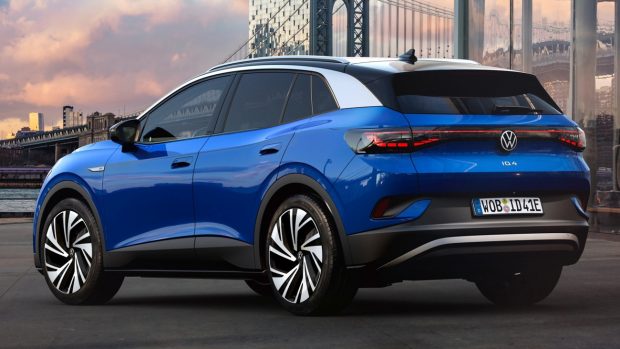 The video has no doubt sparked some interest into some potential downunder, and this interest has not gone unnoticed by Volkswagen's local arm, who are eyeing the ID.4 for local sale in early 2022.
The Golf-sized Volkswagen ID.3 hatchback, which shares the ID.4's rear-wheel-drive underpinnings on the company's MEB platform, is somewhat less likely to come to Australia – though it is officially still under consideration.
The chances of both Volkswagen ID vehicles being brought to Australia has been imperilled by the announcement of new EV taxes in Victoria and South Australia, Mr McGuiness says. The proposed policies would levy a charge on the use of EVs, designed to fill a state revenue gap: EVs do not contribute to petrol or diesel fuel excise revenue.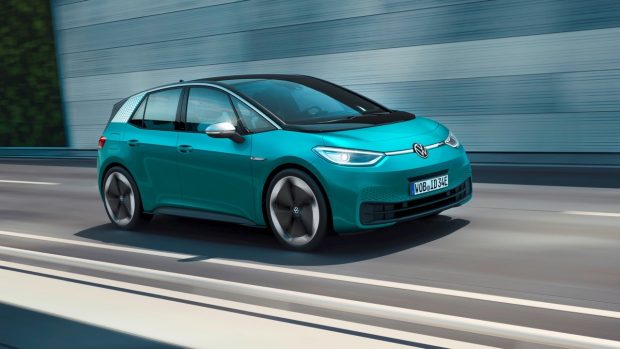 "The ID.4 is probably the one that makes the most sense for our market because obviously we are very much an SUV market," Mr McGuiness said.
"So having something like that obviously offers new technology, but is also right in terms of what the market demand is the critical interest point for us."