Volkswagen has this week announced an ID4-based off-roading concept vehicle called the ID Xtreme.
Underneath the skin, the XTreme is based on the sporty GTX performance version of the standard Volkswagen ID4 electric midsize SUV, but the ID Xtreme makes 30 percent more power – now 285kW.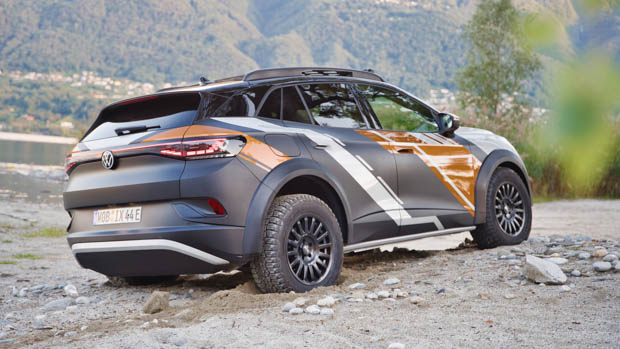 The XTreme debuted for the first time last week in Locarno, a resort city in Switzerland, as part of a wider event that saw ID enthusiasts share their experiences about electric mobility.
Volkswagen's head of the MEB production line, Silke Bagschik, said that "based on the feedback from the community, we will decide how to proceed with the project". 
What makes the Volkswagen ID more Xtreme than a GTX?
Volkswagen says it has added raised rally running gear, a modified front bumper, 18-inch off-road wheels and 50mm wider wheel arches than before to the ID XTreme to give it a distinctive off-road look. A new roof carrier with integrated LED lights and a sealed aluminium underbody also feature.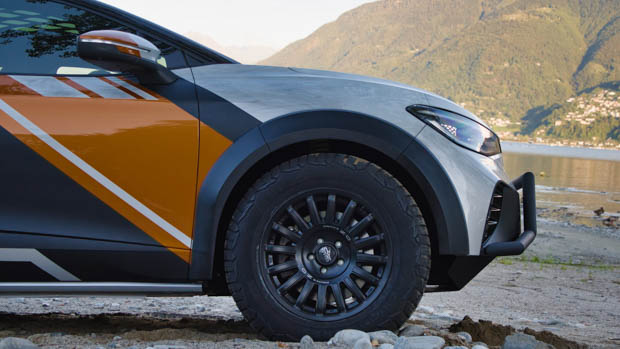 There has also been work done to make the ID Xtreme sound unique, too, with the German automaker claiming that a new driving noise has been developed by Volkswagen Design by placing a sound generator within the wheel housing.
The ID XTreme was developed using a no-longer-required test vehicle from the production development of the ID4 GTX, where engineers also used the 82kWh battery pack.
ID4 and ID5 Australia plans
Volkswagen's ID4 midsize SUV debuted in 2020 but a combination of extensive European demand for the SUV and a lack of EV policy in Australia had previously placed us at a low priority for its low emission vehicles.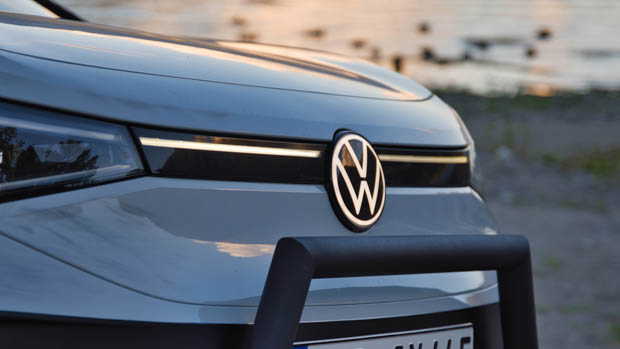 But with the Australian Federal government's renewed interest in EV policy – in which VGA participated – it seems the ID4 could reach our shores sooner than anticipated. 
Production of the ID4 for Australia is could start as soon as October 2023, with deliveries to commence not too long after that. The ID4 will follow another Volkswagen Group EV – the Cupra Born – as a larger, more practical choice while the ID5 coupe SUV is also likely to land here.
As for exact specification and pricing, that will all be locked in closer to launch, though it's possible we'll see sporty GTX variants here, if not a production version of the ID4 Xtreme any time soon.