Nissan has announced it will introduce 23 new fully-electric and hybrid vehicles by 2030.
Announced today as part of Nissan's 'Ambition 2030' vision, the Japanese carmaker said it would up its commitment to electrification with a ¥2 trillion yen ($24.7 trillion AUD) investment in the sector by 2026, doubling its current investment since 2010.
As part of this onslaught into the electrified space, Nissan unveiled four concept vehicles including a small SUV likely to preview the next-generation Leaf that is set to be built in the UK.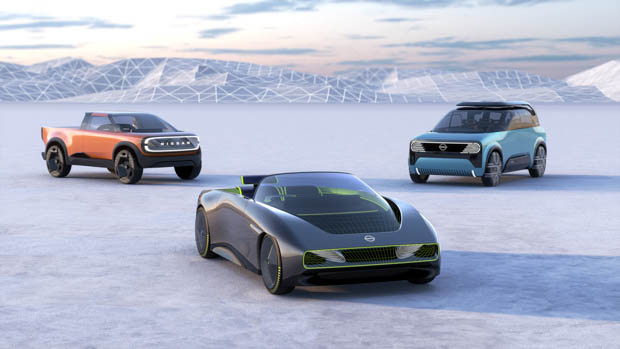 Nissan's timeline will see 15 new fully-electric vehicles introduced by 2030, with the remaining seven said to be electrified in some way, such as the marque's range extender 'e-Power' technology – that uses a combustion engine to generate power for electric motors.
This focus will allow the conglomerate to target an electrification mix (both EVs and hybrids) of 50 per cent across the Nissan and Infiniti brands in all markets by its fiscal year in 2030.
More Nissan EVs and hybrids coming by 2026
In the more immediate future, Nissan aims to introduce 20 new EVs and e-Power hybrid vehicles by 2026.
Nissan currently has a growing line-up of electric vehicles including the second-generation Nissan Leaf hatch and the Ariya midsize electric SUV that sits on Nissan's dedicated EV platform known as CMF-EV.
By 2026, Nissan expects EVs and Hybrids to make up a much larger share of global sales, with specific targets set for major markets such as Europe (75 percent) Japan (55 percent) China (40 percent) and the US (40 percent).
No target has yet been announced for Australia, with our current EV sales estimated at 1.57 percent of all vehicles – though that figure is expected to increase dramatically in the coming years following major investments in subsidies and infrastructure from state and federal governments.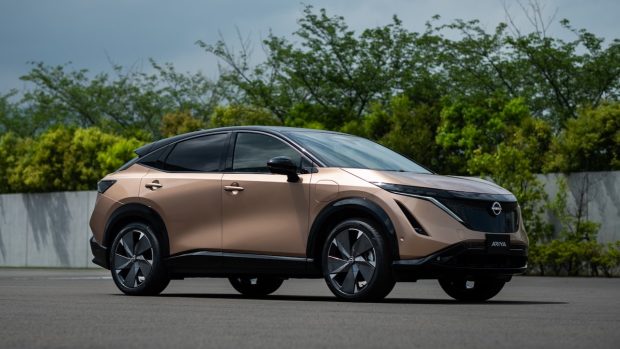 Solid-state batteries to make Nissan's EVs cheaper
Makoto Uchida, chief executive officer of Nissan, said the company would seek to capitalise on its "10-year headstart" in the EV space, which began with the Leaf in 2010 and it would continue to democratise EVs by making them cheaper.
The single most expensive component that makes electric vehicles more expensive than most of their petrol and diesel counterparts is the battery and, like many other manufacturers, this cost will be targeted for a severe reduction in the coming years.
Nissan says it will introduce cobalt-free lithium-ion batteries that will drive down the battery costs by 65 percent by its fiscal year 2028.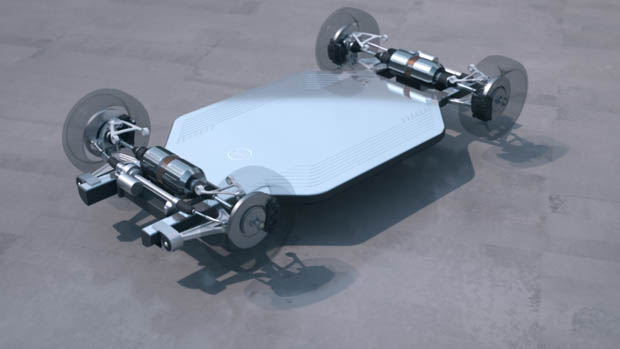 Mr Uchida said it would also focus on introducing all-solid-state batteries that would cut charging times down to a third of their current wait times and the thin form factor would make them more flexible for use in vehicles such as pickup trucks.
With this technology, Nissan plans to bring battery pack costs down to $75/kWh by 2028, down from an average of $157/kWh today.
In the future, the company aims to lower this cost to $65 per kWh, a figure that it says will enable electric vehicles to reach price parity with petrol and diesel vehicles.
Nissan plans to build a pilot plant in Yokohama that will build solid-state batteries by early 2024, with the facility set to be fully operational by 2028.