Toyota's new entrant to the hot hatch category, the 2021 GR Yaris, is being transformed into a purpose-built race car for the AP4 rally category in Australia, with the build taking place on our shores.
The Japanese automaker has long been a supporter of rallying in Australia, but the release of the new GR Yaris has provided an opportunity for Toyota to go all-in on supporting the sport for a new generation. The design process behind the GR Yaris AP4 results from the company's endurant partnership with Neal Bates Motorsport, with work being completed near Toyota's headquarters in Port Melbourne.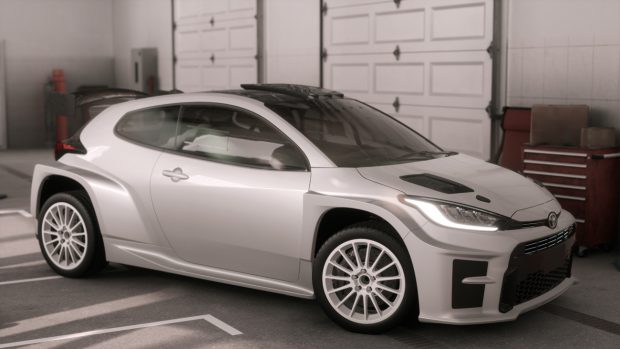 Toyota has built two examples for the AP4 GR Yaris 2021 Australian Rally Championship that will be driven by Harry and Lewis Bates, after the 2020 season was cancelled due to the COVID-19 pandemic.
The AP4 category was created specifically for national and international events within the Asia Pacific region, as a lower cost alternative to the mechanically similar R5 cars races in Europe, with the category sitting right underneath the animalist cars used in the WRC.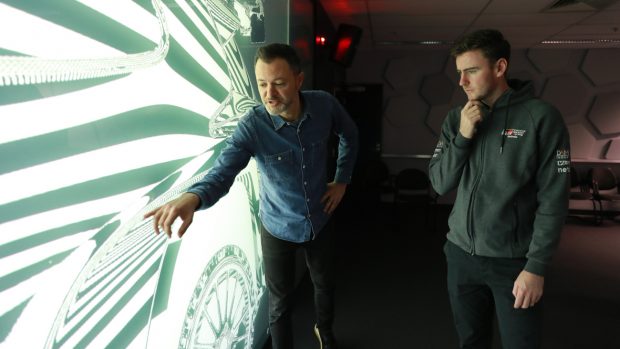 Toyota Australia chief designer Nic Hogios said the design process was a passion project by their racing-mad engineers at its Product Planning and Development division who were able to showcase their capability by building the fully-fledged race car.
"This project has been amazing to be a part of, as the base car is really exciting in its road car form. So it's a really great place to start – the GR Yaris is simply bred for rallying," said Mr Hogios.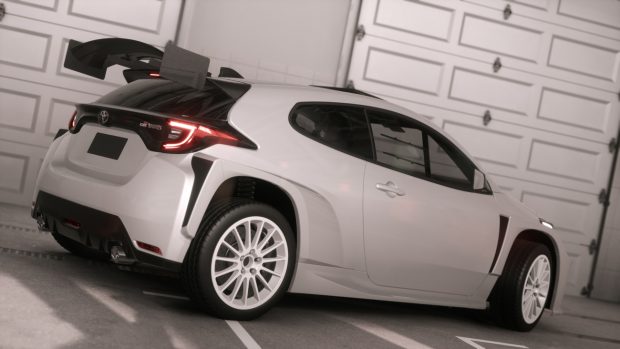 "In any motorsport program, we are constantly pushing the limits for better and using it to develop our teams. So when we race, we want to learn and put it back into the road cars," he said.
The GR Yaris was famously designed from scratch with the assistance of WRC Champion Tommi Mäkinen who insisted on features such as a lower rear roof built for aerodynamics and heavily tweaked the driving dynamics to make it a fierce competitor on the bitumen and when tearing through dirt roads.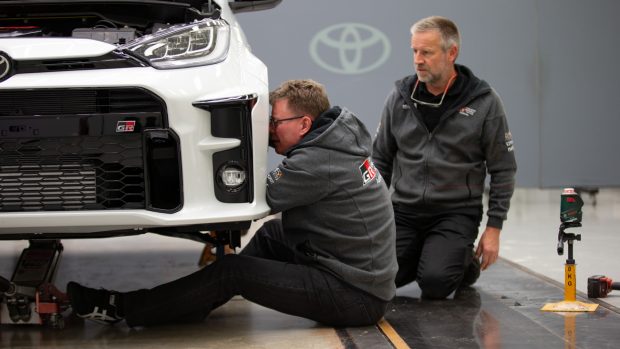 Neal Bates first started working with Toyota back in March 2020 and said the new Yaris was far more capable and less compromised than other production platforms he had used in the past.
"It gives us an amazing platform to start with. We have got a carbon fibre roof, we've got aluminium doors, we've got the lightest and most powerful three-cylinder turbo mass production engine in the world, we've got an incredibly wide stance, and all-wheel drive – it's literally made to be rallied.
"If you have a look at the current Yaris AP4s we built, we had to put a different engine in, we had to change it to all-wheel drive, we had to develop the body kit, so for us this car will be easier and simpler to build," he said.