Nissan has revealed a special one-off concept version of its 370Z sports coupe called the Project Clubsport 23. Using a mix of OEM and aftermarket parts, the Project Clubsport 23 uses the engine from the Infiniti Q50 and Q60 Red Sport and a whole host of other upgrades to preview a potential line of customisation parts from the company.
According to the company, the Project Clubsport 23 is "an ongoing project" and its final form may be completely different to its appearance now.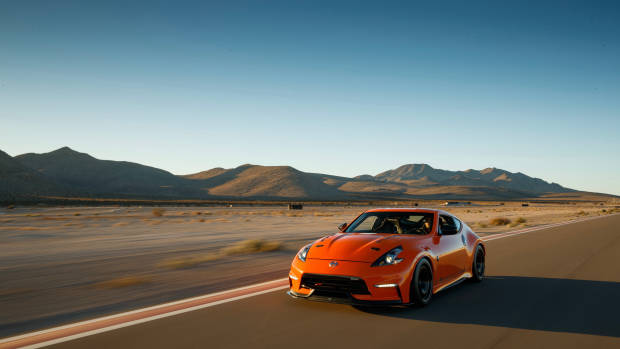 "In the search for an ideal, dedicated track only vehicle, the Project Clubsport 23 borrows generously from many of the most respected suppliers of performance parts that are tested and developed in Motorsports. What is shown at the 2018 SEMA Show might be significantly different months from now as parts for the vehicle are continuously developed." said the company.
"The ultimate goal was to create a vehicle that owners could duplicate themselves using Nissan Motorsports or aftermarket parts. First and foremost, the Project Clubsport 23 is an ongoing parts development platform."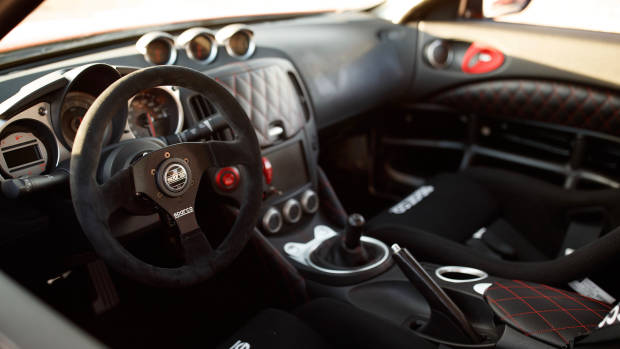 Centrepiece of the Project Clubsport 23 is a new heart – gone is the 370Z's 3.7-litre V6 engine and in its place is the twin-turbocharged 3.0-litre V6 from the Infiniti Q50 and Q60 Red Sport twins. Nissan doesn't list power or torque figures for the engine in this application, but even as a base, the Red Sports produce 298kW of power and 400Nm of torque. Unlike the Infinitis, the Project Clubsport 23 features a six-speed manual transmission – the seven-speed automatic was turfed because Nissan wanted to "fully engage enthusiasts".
Completing the performance upgrades for now are a number of parts from various aftermarket companies. The wheels are 18-inch RAYS wheels, the suspension is lowered and features Eibach rear springs, an AMS Performance cold air intake kit, upgraded brakes with Nismo pads and larger Z1 Motorsports rotors, an MA Motorsports clutch disc, a Nismo GT limited-slip differential combined with an MA Motorsports differential cooler, a Z1 Motorsports blow-off valve and a bespoke 71mm MA Motorsports exhaust kit.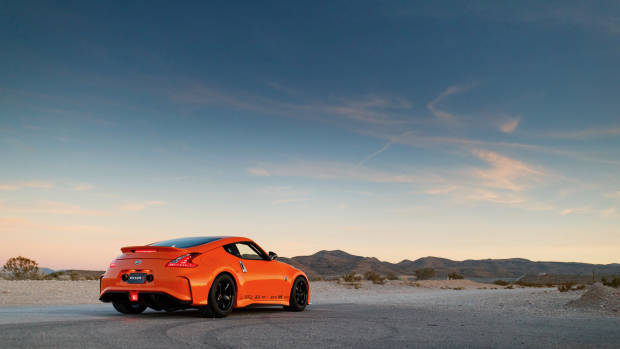 Inside the Project Clubsport 23 are more tuners delight parts – the Sparco competition race seats feature prominently, as does the Sparco steering wheel. There's a fire extinguisher system, a roll cage and leather-accented cabin trimmings that use the original 240Z as inspiration.
The exterior of the Project Clubsport 23 also features aftermarket parts including the burnt orange wrap, Japanese-market rear foglight, an APR carbon fibre front splitter, a carbon fibre bonnet, MA Motorsports front air dam and revised rear bumper.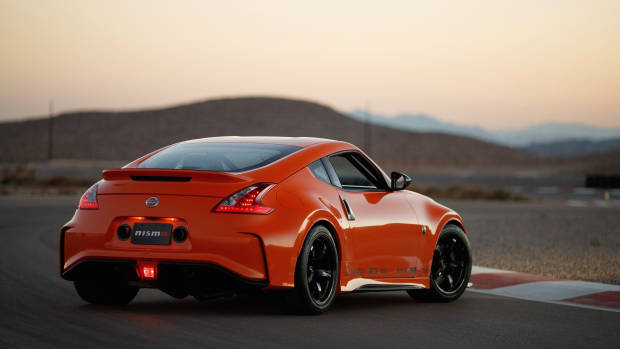 Stay tuned to Chasing Cars for more Nissan news and reviews.