Toyota this week revealed an all-new Yaris city car with a fresher appearance, a substantial new suite of safety technologies and a first-for-Yaris hybrid engine option – but Australian buyers will not be offered the fuel-sipping petrol-electric powertrain at launch.
The 2020 Toyota Yaris is the first new generation of this badge since the current shape's 2011 debut. It's an important car for Toyota Australia: despite the rise and rise of SUVs, small cars have managed to retain a decent share of the new car sales pie attracting buyers in town and country locations alike. The new Yaris will arrive to fight capable rival cars like the Mazda 2 and Kia Picanto.
Toyota claims the new Yaris will be the safest car in the light car segment, boasting a central airbag and a pre-collision warning system – both firsts for compact cars. In a roll-reversal, it seems the brand is trickling safety technology up from the bottom of their range to the top. The Yaris will be equipped with the usual AEB, active cruise control, and blind-spot monitoring systems as standard.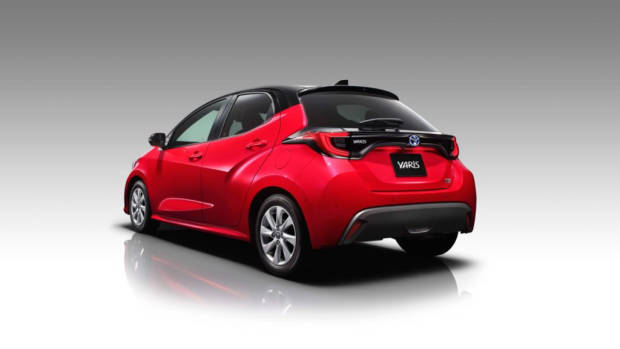 Shown here in a fetching red, the much-updated styling is welcome for the new Yaris, it certainly looks better than the dated outgoing model. There are cues reminiscent of the funky Prius C, and it looks to have a nice airy glasshouse that will translate well to visibility and rear-seat comfort.
Inside Toyota have made an effort to bring the Yaris up to speed with competitors. The Yaris will feature a central touch-screen to control the infotainment system, a digital dash, and will optionally be available with a 10-inch colour head-up display: pretty decent kit for a car in this segment.
Not only does the new Yaris look better, it bucks the trend and actually shrink on the outside. The new car is 40mm lower, and 5mm shorter than the outgoing car, but thanks to clever packaging Toyota claim a 50mm extension in wheelbase length, which certainly bodes well for passenger comfort.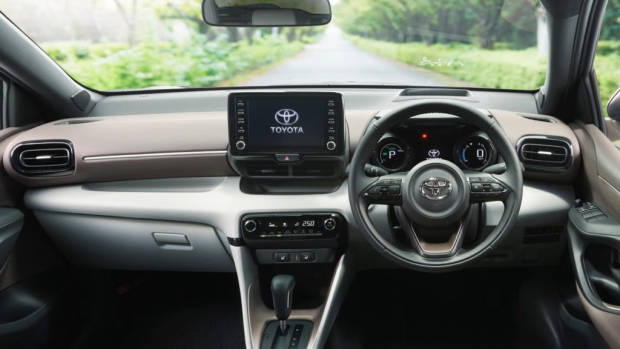 The new Yaris runs a fairly conventional suspension system, with Macpherson strut design on the front axle, and simple torsion beam for the rear. Although old tech, when torsion beams are tuned well they work absolutely fine, especially in a light city car.
Platform architecture has proven to be a massive success for Toyota with their TNGA simplifying production and allowing for a much more diverse offering of engines across models. The Yaris sits on the new GA-B compact platform, Toyota claims the body rigidity has increased in stiffness by an incredible 30%, while also dropping the centre of gravity 15mm compared to the outgoing model.
A "taught and sportier" Yaris bodes well for those who like driving compact cars quickly, as does Toyota's recent history in WRC. We've driven the previous generation Yaris GRMN and were impressed with its athleticism, so we eagerly await a rally-inspired version of the new car.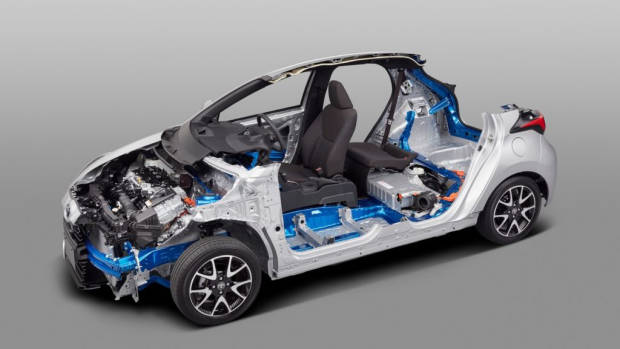 As well as a new platform, the Yaris gets all-new oily bits too. All variants will be powered by a naturally aspirated "dynamic force" 1.5-litre three-cylinder engine that should offer classic Toyota reliability, however no power figures are available yet. This petrol-powered engine will come to Australia at launch.
Globally, Toyota will offer the new Yaris with a hybrid drivetrain pairing the aforementioned 1.5-litre three-cylinder petrol engine and an electric motor, with a lithium ion battery pack. Using electrified technology developed long-term in other Toyota vehicles, the Yaris hybrid should offer stellar fuel economy. The Yaris hybrid will likely see off the similarly-sized Prius C in the long term.
But senior Toyota Australia executives say that while the new Yaris hybrid is being closely considered for the local market, it will not arrive at launch – likely a result of Toyota sending nearly all supply of these cars to the European Union (EU). Next year's EU carbon-emissions rules create enormous incentives to lower overall automaker fleet CO2 emissions across all vehicles sold. Australia does not have a similar policy.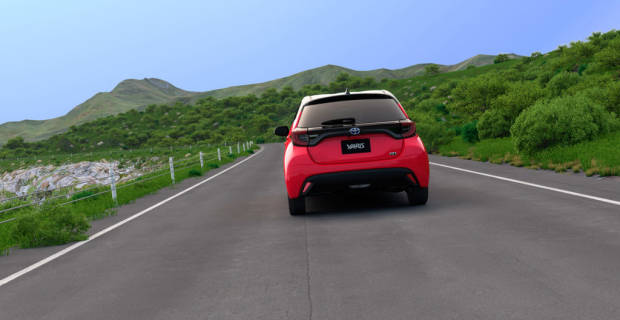 Senior sources also confirm that the smaller 1.0-litre three-cylinder petrol offered in Europe will not be coming to Australia; likewise, the option of eFour all-wheel-drive offered on the hybrid version in cool climes will almost certainly not be brought down under.
As seen on the current-gen Toyota Corolla, the petrol Yaris utilises a conventionally-variable (CVT) automatic transmission alongside a torque converter for the operation of a single conventional 'launch gear'. Essentially, this means there is a 'first gear' in the transmission, which the car will select when starting from a standstill before switching back to the CVT transmission when the car is moving.
This means that the main transmission doesn't have to have such a wide range of gears to select, so when up and going the Yaris will be more efficient. It's a really clever solution to a problem, and it's great to see it available at this end of the market.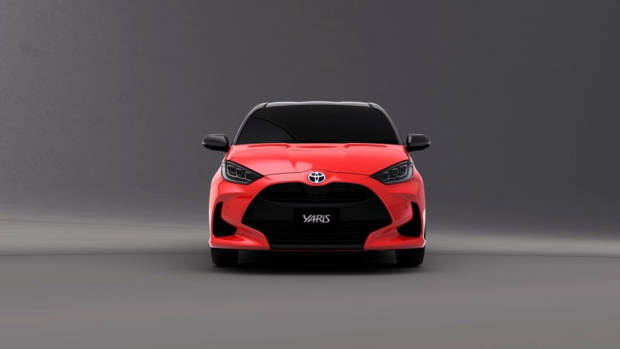 Toyota say the Yaris will arrive in Australia by mid-2020, and we can't wait to see how the new car will stack up against its formidable competitors.
With additional reporting by Tom Baker