Toyota has pulled the covers off its new flagship ute – the Hilux GR Sport – however it has left us wondering whether this will be the pinnacle of the Hilux range for the foreseeable future.
We wouldn't be the only ones that felt a little deflated after reading Toyota's press release to learn that it would use the same 2.8-litre engine as before and gain just 15kW of power and 50Nm of torque.
At 165kW/550Nm, that still leaves the four-banger Hilux way off the pace of the 292kW/583Nm Ford Ranger Raptor that uses a 3.0-litre twin-turbo petrol V6 engine.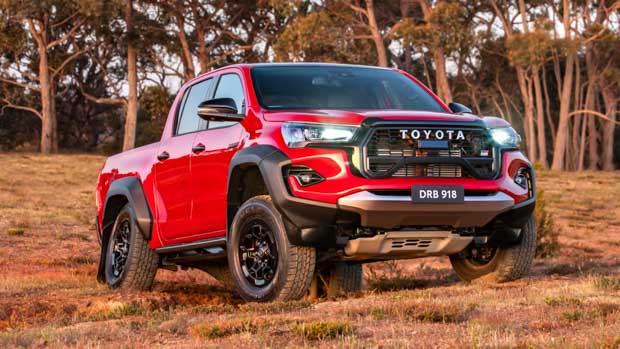 While Toyota has been hard at work to fit beefier suspension, a wider track front and rear and bigger brakes, the performance of the engine is a league behind.
But all is not lost. Toyota does more than just GR Sport-branded products. Toyota has seen great success with the likes of the GR Yaris, GR86, GR Supra and soon-to-be-released GR Corolla, but will the Hilux get a similar performance lift?
Toyota could beat the Ranger Raptor on power in future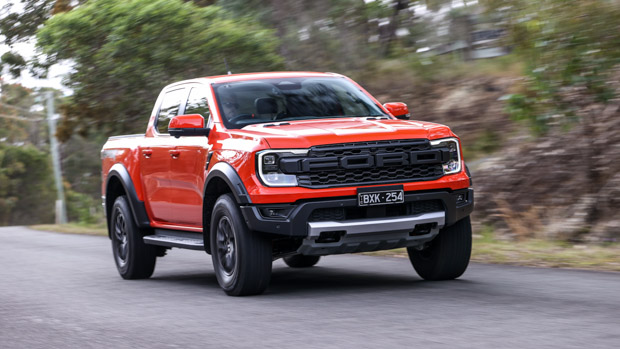 The Hilux GR Sport's biggest competitor is a clear one: the Ford Ranger Raptor, however it is significantly down on power when compared to Ford's big bruiser. The Ranger Raptor puts out 292kW of power with its twin-turbo petrol V6, while the Hilux with its 2.8-litre engine makes 165kW of power.
Chasing Cars earlier speculated that the next 'apex' Hilux could in fact receive a V6 engine, in either turbo-diesel or petrol specification.
It could be possible to fit the 3.3-litre twin-turbo diesel engine from the 300 Series Land Cruiser into the engine bay of the Hilux, or the petrol hybrid V6 engine from the incoming Toyota Tundra.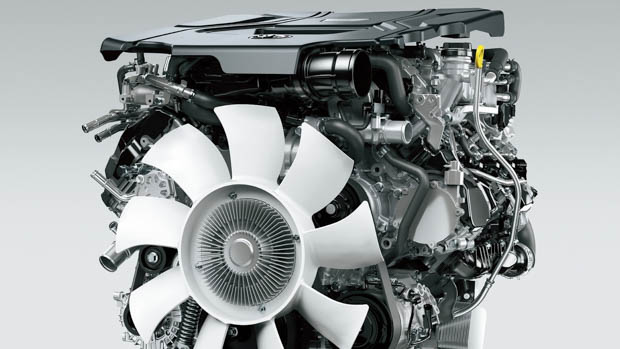 However, we may have to wait until a significantly redesigned generation of Hilux for this to be able to happen. The Hilux is not likely to receive a major overhaul until 2025 or 2026, having been on sale since 2016 in current AN120 guise.
Ford has a performance advantage that will be hard to match
Ford shocked the world when it revealed the Ranger Raptor to the public earlier last year. Its outrageous power and torque outputs put it leagues ahead of the nearest competition.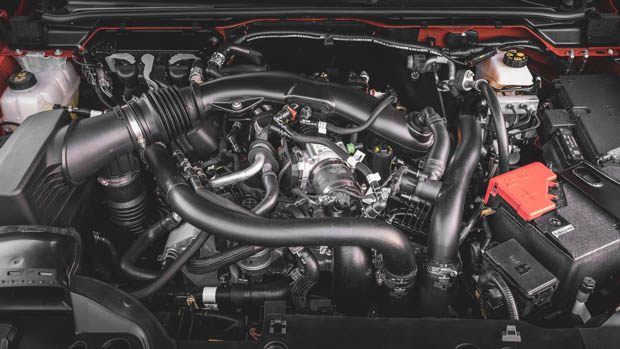 Toyota's 2.8-litre engine could only muster 150kW/500Nm – powerful for the time – but has since been dwarfed by Ford's 3.0-litre twin-turbocharged V6 petrol engine.
Even when you opt for diesel fuel in the Ranger – for instance in the new flagship Ranger Platinum model – you get more go than the Toyota. Ford now offers an Amarok-baiting 3.0-litre diesel V6 that makes 184kW/600Nm.
And in the petrol-power world, the Ranger Raptor now has a 127kW power advantage over the Toyota Hilux GR Sport. Will a future GR Hilux close the gap?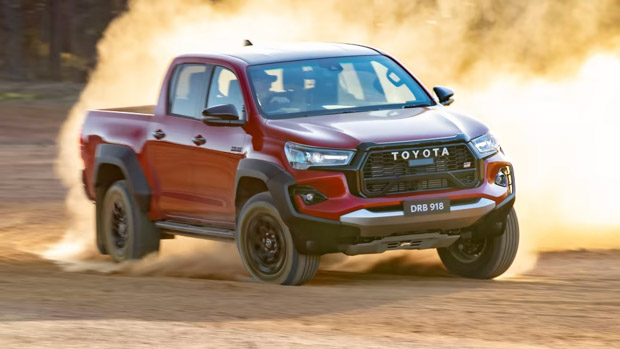 Electric utes could turn the tables on Hilux and Ranger
Of course, the tables could be turned in future by the arrival of fully-electric utes in Australia – and it's likely that Toyota and Ford will both want a piece of the high-voltage pie.
Both manufacturers are currently working on hybrid-electric versions of their pick-up trucks for Australia, with Ford expected to launch a 2.3-litre turbo petrol four-cylinder plug-in hybrid Ranger PHEV within months.
Toyota is also working towards releasing a hybrid Hilux in Australia by 2030.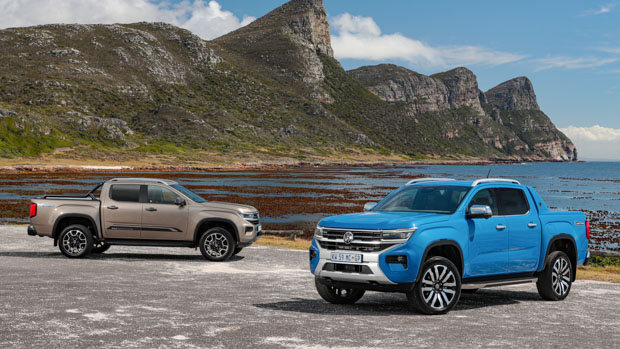 But after the arrival of Australia's first electric ute – the LDV eT60 – a number of manufacturers are planning seriously powerful, all-electric dual cabs.
Volkswagen is working on its 2025 eAmarok, which will share its platform with a future Ford Ranger Lightning – and this could make upwards of 300kW of power.
Plus, American electric ute specialist Rivian is understood to be planning to import its R1T EV pick-up to Australia in the coming years. That vehicle makes 623kW/1231Nm.