During the announcement that Toyota's Hilux Rogue model would be receiving a significant update in the fourth quarter of 2022, the Japanese automaker also hinted that the Rugged X will be replaced with "an apex off-road variant". Will this be the Hilux GR Sport?
A GR Sport variant of the Hilux ute has been long rumoured for Australian buyers, with the ute's long genesis understood to be the result of serious development work occurring in Australia to ensure the vehicle can compete with the new Ford Ranger Raptor.
In South Africa, a vehicle wearing Hilux GR Sport branding is fitted with a more powerful 165kW/550Nm 2.8-litre turbo-diesel four-cylinder engine – a 10 percent increase on the current Hilux outputs of 150kW/500Nm.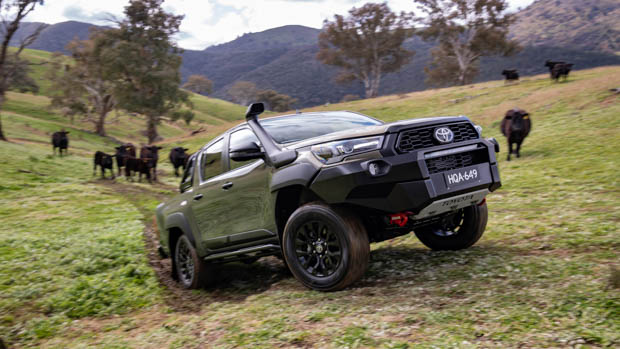 This could be the same tune that comes to Australian-delivered, top spec Hiluxs such as the Rogue and, potentially, the Hilux GR Sport. 
However, we'd expect any super-Hilux sold in Australia to be capable of matching up to the Ranger Raptor and the likes of the Nissan Navara Pro-4X Warrior – with Australian-developed hardcore suspension packages designed for off-roading prowess and on-road stability.
The Hilux GR Sport could be Toyota's ticket into the arena of high-powered dual-cab utes. If the Japanese manufacturer wants to remain relevant when the brand new Ford Ranger launches shortly, it had better do something quick.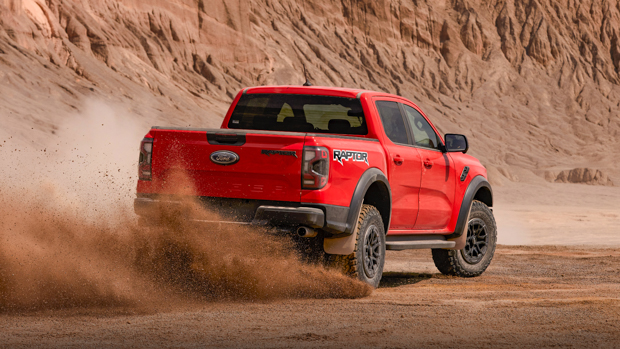 What could the Toyota Hilux GR Sport be like?
If we look at the several GR Sport variations of the Hilux that have been released in several markets already, we can expect that the Hilux GR Sport will stand out quite significantly from the rest of the range.
Expect plenty of blacked-out exterior trim pieces and more aggressive wheel arches, while inside there could be leather-appointed seats with red and back stitching along with plenty of GR badging.
Also expected is enhanced and slightly lifted suspension, an engine tune, snorkel and underbody protection for when the going gets a little tough.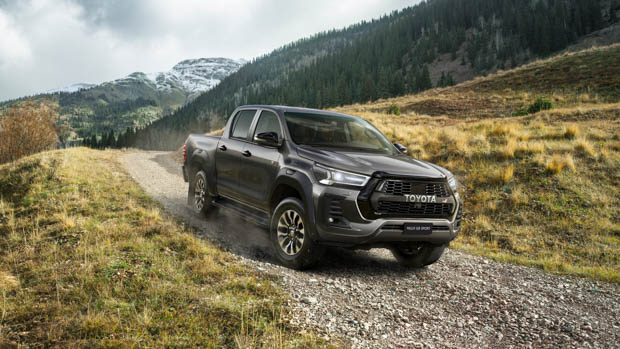 Toyota GR Hilux: could it happen?
There is a chance that Toyota will retaliate to Ford Australia and build a full-blown Hilux in performance GR form that could be a competitor to the upcoming, twin-turbo V6-powered Ford Ranger Raptor. 
Toyota could add serious off-road suspension, underbody protection, a powerful engine and wide wheel arches to create the toughest Hilux ever made.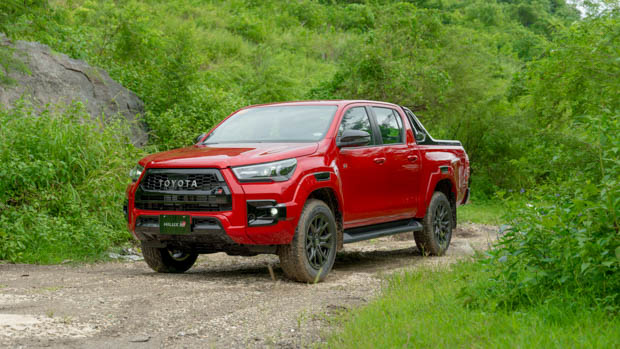 The engine could be sourced from a variety of Toyota products, such as the current twin turbo-diesel V6 engine found in the Land Cruiser 300 Series, or even the twin-turbo petrol V6 hybrid engine found in the Toyota Tundra. 
It is only a matter of time before a V6 engine comes to the Hilux range. The question just is: when?