Premcar's short-term goal to produce 1000 examples of the Nissan Navara Pro-4X Warrior by March 2022 is looking achievable, with the 35-person team already rolling out 750 examples from its Epping, Victoria facility since the new-gen Warrior launched in December 2021.
Premcar's goal of 1000 Warriors in four months was lofty given that in 2021 Nissan's sales total for the entire Navara line-up was 15,113 units – spanning basic 4×2 SL cab-chassis ($32,300 before on-road costs) to Pro-4X dual-cab automatic ($60,630 before on-road costs). 
But if demand for the Premcar-developed Warrior continues at the current pace, Nissan could shift 3000 Warriors in its full year, giving the $69,990 flagship super-ute a 20-percent slice of total Navara sales in Australia.
The second iteration of the Navara Warrior used the bones of the already-impressive 2019 N-Trek Warrior and refined it, including the addition of a winch-compatible bull-bar and greater payload capacity along with an even tougher appearance.
The Warrior treatment itself is similar on the surface to the Toyota Hilux Rugged X and Mazda BT-50 Thunder, though like the Ford Ranger Raptor it adds a unique Australian flavour to the recipe – being tested extensively in our harsh conditions and designed to resonate with the tastes of local buyers. 
Read Chasing Cars' Nissan Navara Pro-4X Warrior 2022 review
The Premcar Warrior Treatment
The Warrior 2.0 transformation begins with removing standard Navara components like the wheels and tyres, springs and dampers, and front and rear bumpers – replacing them all with fresh componentry.
With a total of 10 manufacturing stations on the Warrior line, each step requires around an hour of total work, so a single Warrior transformation takes 10 hours in total. 
The time invested not just in producing the Warrior but also developing it in Australia has Premcar engineering director Bernie Quinn enthused about its success.
"This is so much more than just some sticker pack. This is an extensively re-engineered vehicle that's designed, engineered and built by some of the world's most talented engineering experts, right here in Victoria", he said.
The equipment installed by Premcar in Epping, Victoria to create the Warrior comprises a new winch-compatible hoopless bull-bar with LED light-bar, new rear bumper with integrated towbar, 3mm steel bashplate, and 17-inch alloy wheels shod in 275/75R17 Cooper Discoverer AT3 rubber.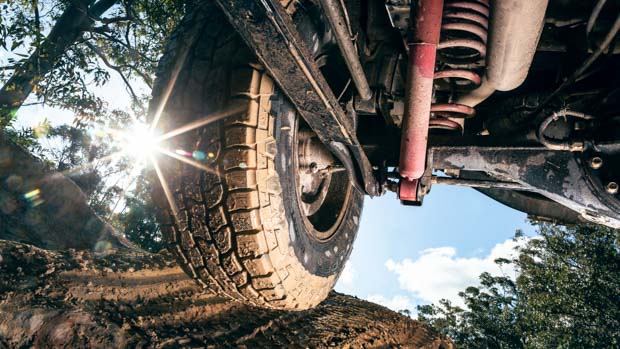 Under the skin, Premcar developed new suspension components including firmer front springs, dual-rate rear coil springs, larger dampers, and longer progressive bump stops with the aim of improving both on-road control and off-road capability.
Additionally, the Pro-4X Warrior benefits from changes made to the Nissan Navara in 2020, including recalibration of the seven-speed automatic transmission and a higher payload. The automatic Pro-4X Warrior is now capable of carrying 952kg – a significant improvement on the N-Trek Warrior 's 724kg figure.
The host of changes made by Premcar do not affect the Navara's 3.5-tonne towing capacity, though the outfit was unable to mess with the powertrain so outputs remain at 140kW/430Nm from the 2.3-litre twin-turbo-diesel four-cylinder engine. 
Nissan Navara Pro-4X Warrior 2022: prices in Australia
All prices listed are before on-road costs.
Pro-4X Warrior 4×4 dual cab manual: $67,490
Pro-4X Warrior 4×4 dual cab auto: $69,990