With the full reveal of the newest Warrior off-road weapon – the Navara SL Warrior – it makes us wonder: how different is it to its big brother, the Navara Pro-4X Warrior, and what might you lose for its $10k saving?
The new SL Warrior is priced at $58,000 before on-road costs for the manual version and $60,500 for the automatic, while the higher-grade ST-X based Pro-4X Navara Warrior starts from $68,090 for a manual and $70,590 for an automatic.
The newest Warrior addition, the SL, will be available in Nissan showrooms from August 2022.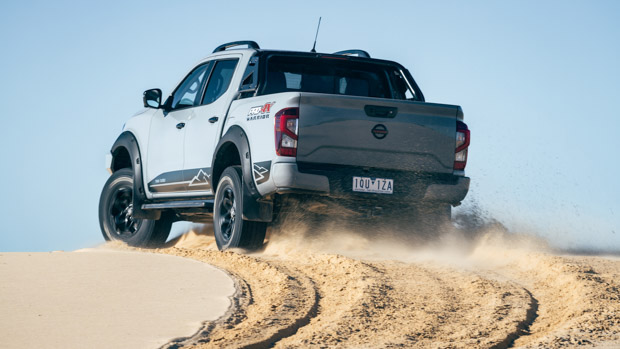 Diving into the spec sheet for both off-road Warrior utes
Both utes are fitted with the same 2.3-litre twin-turbocharged four-cylinder diesel engine that makes 140kW of power and 450Nm of torque.
Both vehicles are the exact same length (5350mm) and have the same overall width (1920mm), but the Pro-4X is slightly taller at 1895mm (versus 1865mm for the SL Warrior) due to factory roof rails. Both have a wheelbase of 3150mm.
The two iterations of Navara have a wading depth of 600mm and identical dimensions for their rear cargo bed.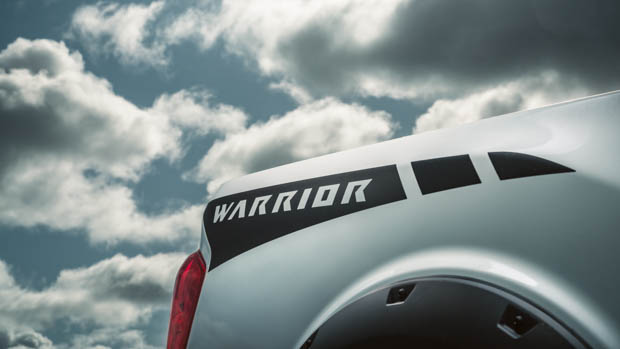 The manual versions of both utes have slightly different weights. The Pro-4X Navara weighs in at 2289kg while the SL weighs in at 2215kg, perhaps in account of differences in specification. While that doesn't seem like much, 74kg does make a big difference, as that is around the same weight as the average adult!
For towing, both utes are rated to pull up to a 3500kg trailer, caravan or boat, as long as it is braked.
In terms of fuel efficiency, the SL Warrior in manual guise uses a combined 7.3L/100km, while the Pro-4X version is slightly thirstier at 7.5L/100km with its manual version. Automatic versions of the utes are 7.9L/100km for the SL Warrior and 8.1L/100km for the Pro-4X Warrior.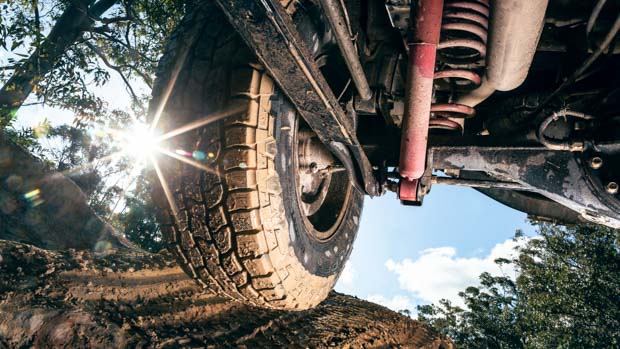 What about standard specifications between the two utes?
One of the biggest differences between the two variants in the inside of the cabin is the seats. The Pro-4X gains leather trimmed seats, while the SL Warrior only gets cloth. You might see that as a downside, however cloth could be harder wearing when the going gets tough.
Offered on the range-topping Pro-4X Warrior if omitted from the lower SL-based grade includes::
Red interior accents
Leather-accented steering wheel
Leather gear-shifter
Carpeted floor mats
Day/night rear-view mirror with anti-dazzle function
Dual-zone climate control
High-beam assist
Automatic rain-sensing wipers
Satellite navigation
DAB radio
Drive mode selector
Off-road monitor
Black stainless-tubed sports bar
LED headlights and tail-lights
LED front fog lights
Black side steps, roof rails, door handles and power door mirrors
Privacy glass
Power-sliding rear window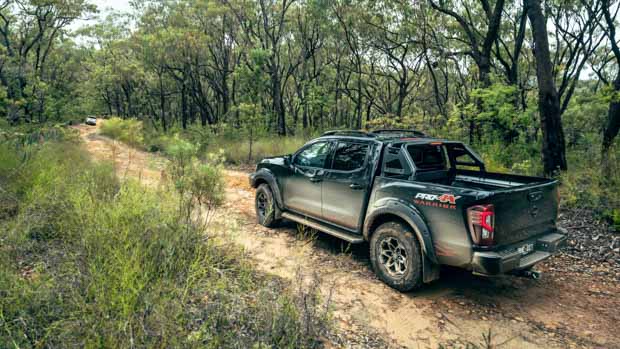 In terms of safety specification, the Pro-4X Warrior includes the following that is not standard on the SL Warrior:
Lane-departure warning
Intelligent lane intervention
Blind-spot warning
Blind-spot intervention
Rear cross-traffic alert
Tyre-pressure monitoring
The above options clearly justify the extra $10,000 you need to spend to get into a Pro-4X Navara Warrior over a SL Warrior.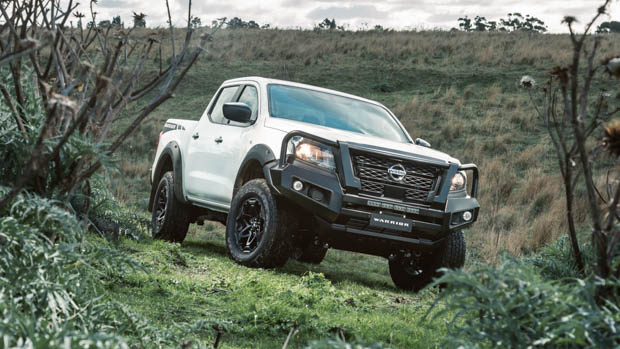 What do you get on a SL Warrior that you don't get on a Pro-4X Warrior?
If you decide to purchase a SL Warrior, you will get the following features that won't be found on a Pro-4X Navara Warrior:
Vinyl floor coverings front and rear
All-weather floor mats
Single-zone air conditioning
Remote keyless entry
Halogen headlights and tail-lights
Black plastic door mirrors
Black plastic grille, rear bumper and door handles (contributing to weight saving)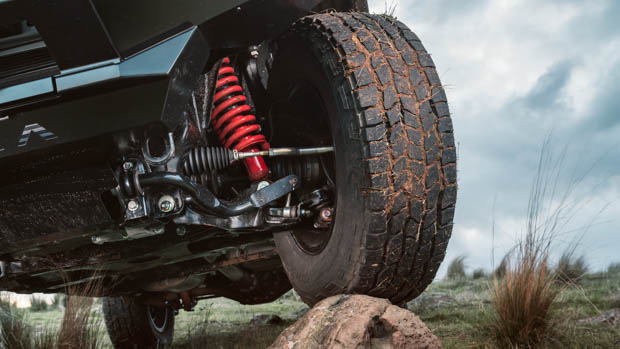 How about off-road performance and enhancements?
Both Navaras are available with the same ground clearance, front and rear overhangs, the same approach and departure angles and the same ramp breakover angle.
Both variants also receive front disc brakes with drum brakes on the rear, independent, double-wishbone front suspension and five-link rear suspension, as well as 17-inch alloy Warrior wheels, all-terrain tyres and a full-size spare.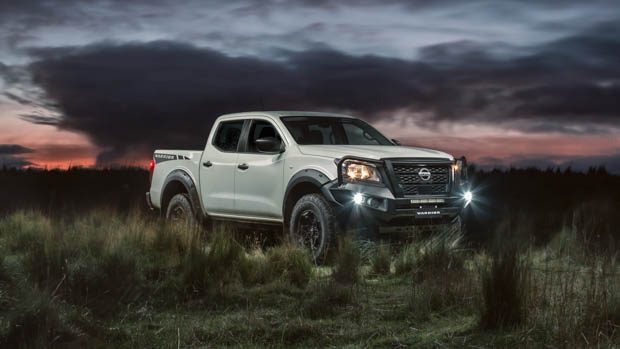 Both Navara Warrior variants feature an integrated bull bar, a coloured bash plate for underbody protection and Warrior decals to let everyone know you are driving something out of the ordinary.
The main difference here is that the Pro-4X Warrior features additional underbody protection made up of 3.0mm mild steel.
Nissan Navara 2022: prices in Australia
All prices listed are before on-road costs.
SL manual: $46,600
SL auto: $49,100
SL Warrior manual: $58,000
SL Warrior automatic: $60,500
ST manual: $52,280
ST auto: $54,780
ST-X manual: $55,770
ST-X auto: $58,270
PRO-4X manual: $58,130
PRO-4X auto: $60,630
PRO-4X Warrior manual: $68,090
PRO-4X Warrior auto: $70,590