Mazda has officially unveiled its CX-60 midsize luxury SUV overnight, marking the first release from the brand's new upmarket Large Product Architecture platform based around six-cylinder engines and rear-wheel drive.
As reported previously by Chasing Cars, the CX-60 has been confirmed for the Australian market and will be released locally towards the end of 2022 – likely in the fourth quarter of this year.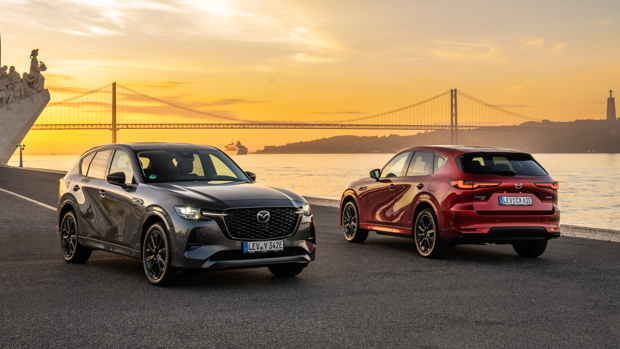 When it arrives in Australia, Mazda's new midsize SUV will compete with rivals such as the new-generation Lexus NX and recently facelifted Volvo XC60 and BMW X3.
ALL OUR MAZDA CX-60 REVEAL CONTENT:
How much will the CX-60 cost in Australia?
Mazda Australia has yet to reveal the local pricing and specification of the CX-60 but these details have been released for other markets
The CX-60 will go on sale in the UK between September and November in 2022, with prices ranging from GBP 43,950 to 48,050 across three grades.
Translated directly to Australian dollars, the UK-market CX-60 is priced between $78,910 to $86,272 – placing it firmly in the premium segment and above a fully-loaded CX-5 in Akera Turbo guise ($53,180 before on-roads).
It's worth noting that vehicles sold in Australia are typically significantly cheaper than those sold in the UK, with a top-spec CX-5 GT Sport equipped with a 2.5-litre petrol AWD commanding £37,185 (AUD$67,005) before on-roads, while the equivalent Australian CX-5 Akera requires just $49,680.
While Australia is unlikely to see the same circa-35 percent discount on the CX-60, this decrease would likely place the starting price of premium midsize SUV closer to the low $70,000 range, with higher grades commanding $80,000 or more.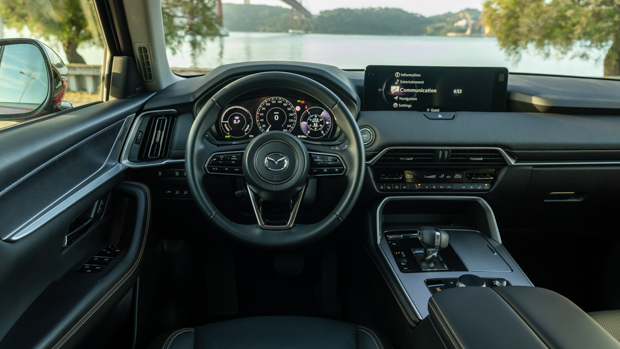 Why is the CX-60 likely to have an expensive entry point?
One of the reasons the CX-60 is likely to be priced higher is that unlike rivals such as Genesis GV70 and Lexus NX (which start in the low to mid $60k range), the CX-60 has no true 'entry-level' engine.
So far, the 2.5-litre naturally-aspirated four-cylinder plug-in hybrid, known as the e-Skyactiv PHEV, is the only powertrain locked in for Australia, and both the 3.0-litre straight-six petrol and 3.3-litre straight-six diesel are likely to sit above it in the range.
The e-Skyactiv PHEV is no slouch either, with a combined 241kW of power and 500Nm of torque providing a 0-100km/h sprint time of 5.8-seconds – plus the ability to travel 60km using only electric power.
Compare that with the $89,900 (before on-roads) Lexus NX 450h+ PHEV that develops 227kW of power, has a 0-100km/h time of 6.3 seconds and 76km (WLTP) electric driving range and the CX-60's circa $70,000 figure makes more sense.
For now, Australian buyers will have to wait for the official numbers from Mazda Australia that will be released closer to the launch in later 2022.