The 2022 Porsche Cayenne Coupe has completed a lap of the venerable 20.8km Nurburgring Nordschleife in 7 minutes and 38 seconds.
That is gobsmackingly fast, notably eclipsing models from the Porsche back catalogue including the 997 911 Turbo. Despite having all seats on board, the Cayenne managed to best the stripped Renault Megane RS Trophy-R.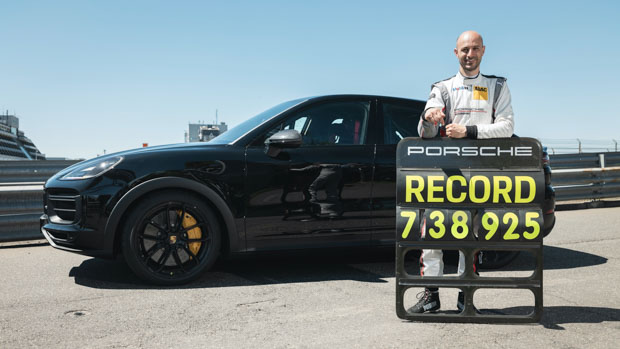 What will Porsche call the new high-performance Cayenne?
The camouflaged Cayenne Coupe is clearly rapid, but we don't know what name it will take on yet. All the usual Porsche high-performance monikers are currently spoken for in the Cayenne range including S, GTS and Turbo S.
It seems unlikely that Porsche would dilute the GT brand by adding an SUV to the mix, but stranger things have happened.
This Cayenne clearly has track use in mind. Although it was fitted with a roll cage and bucket seat for the safety of driver Lars Kern, everything else is supposedly locked in for series production. That includes the set of OEM-spec Pirelli P Zero Corsa tyres that made the lap time possible.
Lars Kern praised the Cayenne's handling. "It changed direction at lightning speed in the fast curves such as between Hohe Acht and Eiskurve, with no wobble and no tendency to understeer."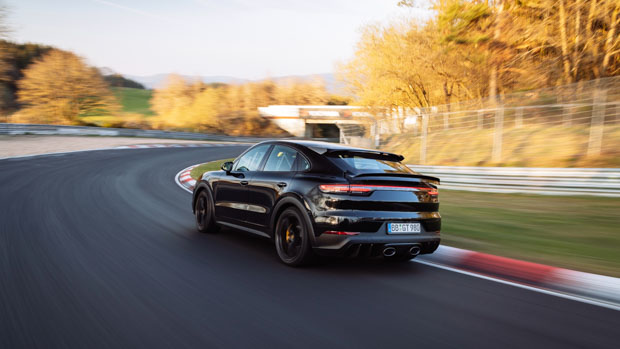 What will power the rapid Porsche Cayenne?
While we can dream of a Porsche SUV with the GT3's 4.0L naturally aspirated flat-six to take on the BMW X6 M Competition, but it won't happen.
Porsche has confirmed that the production model will punch out over 447kW (600hp) of power. The latest Porsche GT3 only manages 375kW of power, even revving to 9,000rpm. A turbocharged V8 engine is more likely.
The most potent Cayenne Porsche sells in Australia is the Turbo S E-Hybrid which combines a 4.0L V8 with an electric motor for 404kW of power and 770Nm of torque.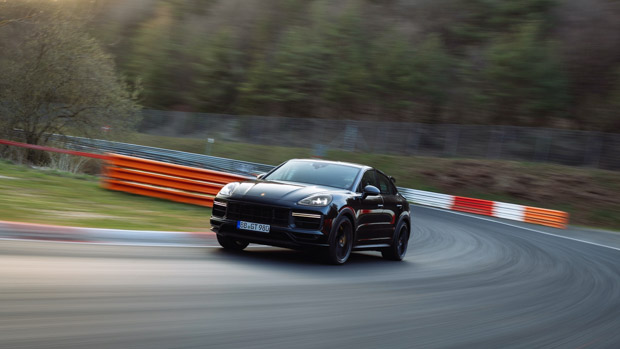 It seems likely that the fast Cayenne Coupe could adopt the more powerful 463kW and 820Nm 4.0L V8 found in the Panamera Turbo S.
We will cover further details about the new Cayenne Coupe come to light. Expect a full reveal later this year.