Updates to the Porsche Cayenne Turbo S seen overnight in Detroit include boosted performance, which can push the brand's large SUV around the Nurburgring circuit in less than eight minutes.
A completely rear-biased all-wheel-drive system sends 100% of power to the rear wheels under normal conditions, with front power transfers occurring where slip is detected.
Coupled to the twin-turbo 4.8-litre V8 producing 419kW of power and 800Nm of torque – up 15kW and 50Nm respectively – the Cayenne Turbo S now punches t0 100 in just 4.1 seconds: a near ten-percent improvement, and one you can hear, thanks to the sports exhaust, enhanced digitally.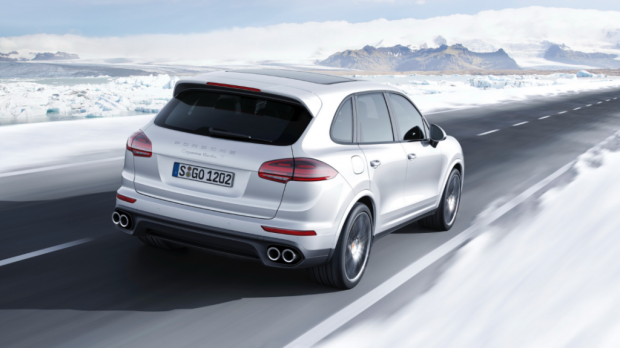 It'll stop with more urgency too, with composite ceramic brakes at the front (420mm discs) and at the rear (370mm discs).
Light aesthetic updates include luxe new interior colour schemes and 21-inch alloys.
The new Cayenne Turbo S will drop on Australian roads before winter sets in, listing from $284,700.