The 2022 Porsche Cayenne Coupe Turbo GT is the first GT product to come from Stuttgart that could do a convincing job on a farm track.
To some, that will be great news, but purists may be less convinced. In Australia, the Cayenne Turbo GT starts at $336,100 before on-roads. That makes it not only the most practical GT product but also the most affordable, undercutting the 911 GT3 by $33,600.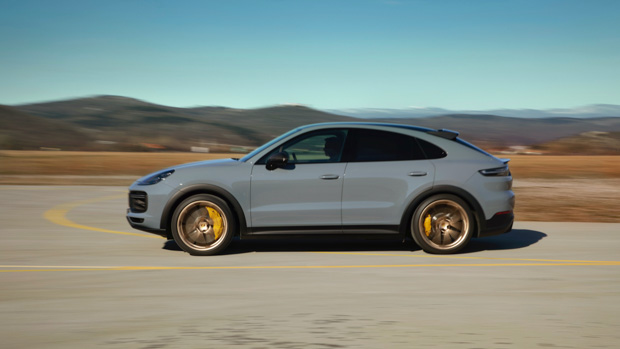 What will power the Cayenne Turbo GT?
Under the bonnet, Porsche has been busy tweaking the 4L twin-turbo petrol V8. In Turbo GT guise, it makes 471kW of power and 850Nm of torque – 67kW and 80Nm up on the Turbo. That's thanks to some serious fettling with new crankshafts, connecting rods, pistons and more to help it withstand the higher power figure.
The Cayenne Turbo GT is the most potent Porsche you can buy. The extra grunt helps the circa 2,100kg monster reach 100km/h in 3.3 seconds before going onto a top speed of 300km/h.
Porsche's GT division has retuned the eight-speed torque converter for crisper, faster shifts and added extra liquid cooling for longer run times on the racetrack.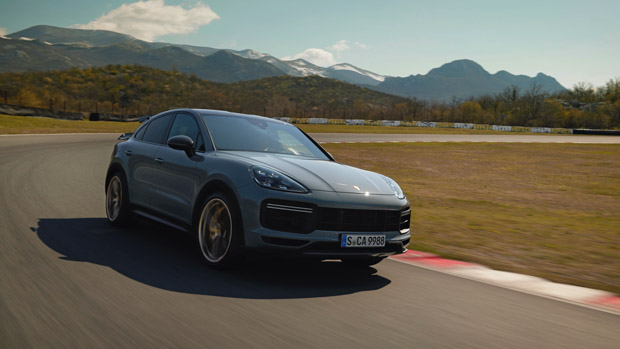 All that extra grunt helped the Cayenne achieve a Nurburgring Nordschleife lap time of 7:38.9 minutes which is where we first saw high-performance SUV teased.
Has Porsche changed the Cayenne Turbo GT's chassis?
Firstly, the Turbo GT can sit up to 17mm lower on its retuned air suspension. In addition, the spring and damper package is stiffer and the active anti-roll bars are too for crisper, more consistent response.
Porsche has added chemical grip with bespoke Pirelli P Zero Corsa tyres fitted to inch wider 22-inch front wheels finished in bronze. There's also 0.45 degrees extra negative camber on the front axle and a retuned rear-steer system. The Cayenne Turbo GT gets ceramic brakes as standard.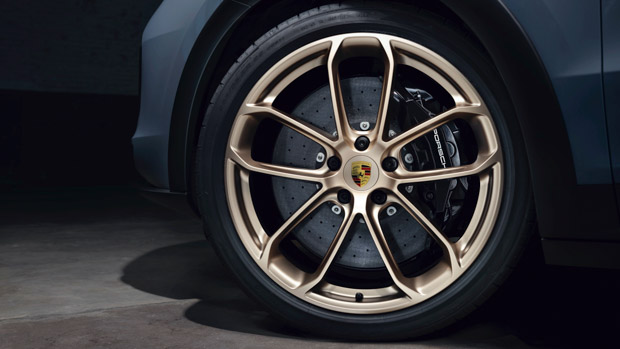 Additionally, there is a more active torque vectoring system that allows more extreme power biases for each wheel for maximum grip on corner exit. This change is noticeable in Lars kern's lap, where the Cayenne Turbo GT repeatedly four-wheel drifts from mid-corner to exit.
It should sound better, too, with a titanium exhaust from the cat back and centre resonator deleted to amplify the GT experience.
How can you tell the Turbo GT apart from the outside?
Outside it's essentially a Cayenne Coupe turned up to 11 – there's a new front bar that looks meaner with more air intakes and an aggressive lip.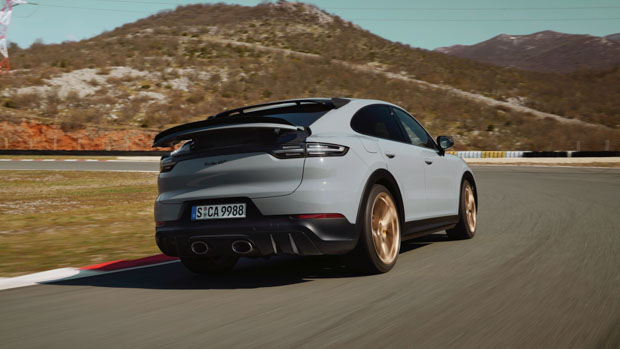 There's also a carbon fibre roof to drop the centre of gravity. The Turbo GT features the same roof spoiler and deployable rear deck wing as the turbo, though the GT's extra lip adds 40kg of downforce at top speed.
Inside there are the usual Porsche GT details, including an Alcantara steering wheel with a yellow 12 o'clock tag and Alcantara-centred seats with eight-way adjustment.
Unfortunately, you can't option the 'ring pack that Lars Kern benefitted from. The full carbon-fibre bucket seat, roll cage and bare roof are there for driver safety at maximum attack.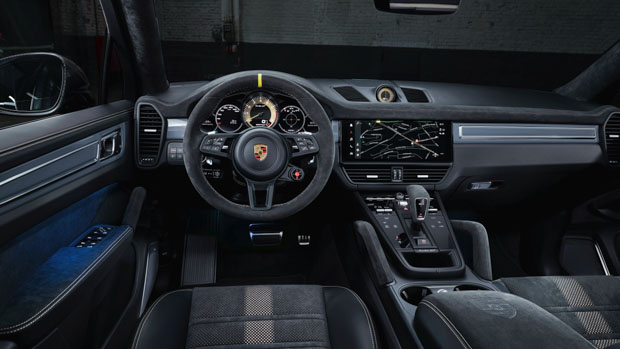 You do get technology, though, with the newest Porsche infotainment making its debut on the GT Turbo. There's a new interface, wireless Apple CarPlay and for the first time Android Auto.
The rear seat arrangement is familiar from the BMW M4 with two individual buckets for second-row passengers.
Australian Cayenne Turbo GT cars benefit from additional specifications for the $336,100 asking price. Adaptive cruise control, a head-up display, keyless entry, front and rear parking sensors, four-zone climate control, DAB radio and a 20-inch space-saver spare wheel are included.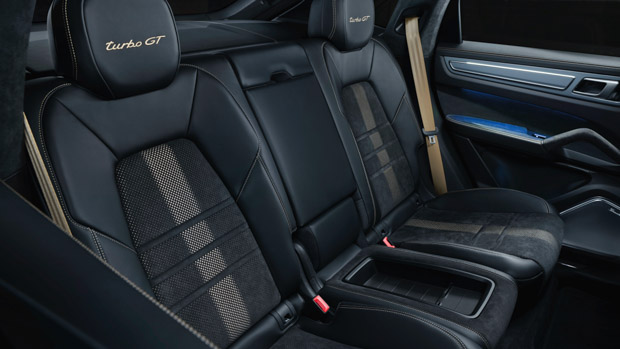 The Porsche Cayenne Coupe Turbo GT will arrive in Australia in the fourth quarter of 2021.