The 2022 BMW M4 is currently only available in rear-wheel-drive like M cars of old, but all-paw traction will be available before the end of 2021. 
This decision will bring further choice into the medium performance car segment, with BMW continuing to offer a traditional manual transmission and rear-wheel-drive on the new M4 despite the controversial looks.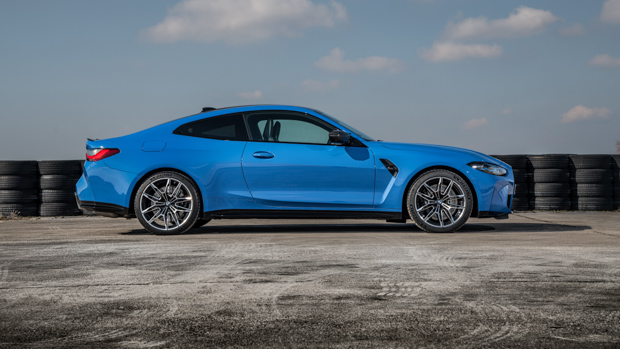 However, to make the fierce outputs of the latest generation M4 more accessible, all M xDrive equipped cars will also be teamed exclusively with an eight-speed automatic transmission.
Adding all-wheel-drive to the M4 will bolster their everyday appeal, helping BMW compete on a level footing with the Audi RS5 and Mercedes-AMG C63 Coupe.
But it's unlikely the all-paw Bavarian will be anodyne; the xDrive equipped car gains the Competition pack, bumping power up to 375kW and torque to 650Nm over the 'regular' M4's 353kW and 550Nm numbers.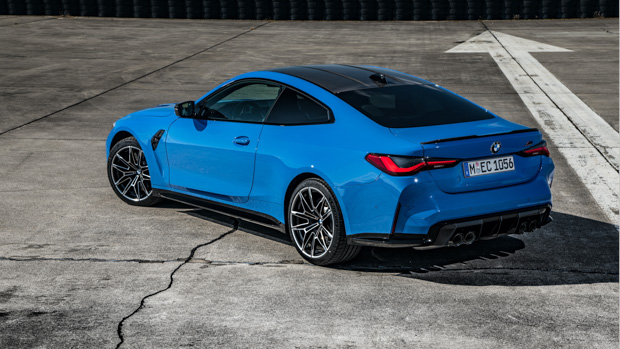 In combination with the greater traction, the M4 Competition with xDrive should reach 100km/h in 3.5 seconds, or four-tenths quicker than the rear-drive only cars.
The M tuned xDrive system will have similar traits to that found in the current M5 Competition, with an electronically controlled rear limited-slip differential to provide bulk traction. There is also a centre diff to alter the front-rear power split. 
Drivers will be able to tweak the xDrive system to their liking with the inclusion of three modes that can be adjusted separately to other parameters like engine response, suspension and brake feel.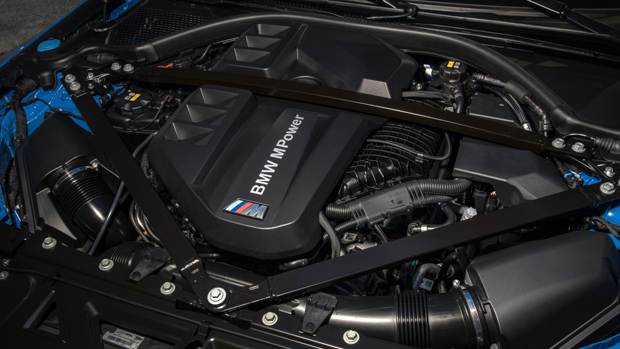 As with all contemporary M products like the M8 Competition, owners will be able to link their preferred settings to the red M1 and M2 buttons on the steering wheel.
In normal mode, the M4 xDrive will be rear-biased in its power delivery – naturally – however, switching to AWD sport will send even more power rearward.
And for those who bought an xDrive equipped M car, you won't be missing out entirely as with the stability control deactivated, the M4 can be put into rear-drive only mode if you find yourself on a skidpan.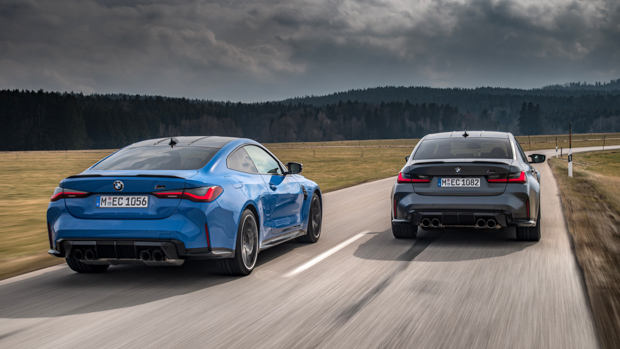 Expect xDrive variants of the M4 to carry a high level of standard specification, including goodies like heated Merino leather-appointed front seats, power tailgate and Harman Kardon stereo.
Performance-focused options like Michelin Pilot Sport Cup 2 tyres and carbon fibre bucket seats will be available as options.
BMW's M division has had to re-engineer certain systems to best implement the marque's xDrive, these include the front suspension which has been tweaked in geometry, while there is better engine oil management to deal with the increased G forces generated by all-wheel-drive cars.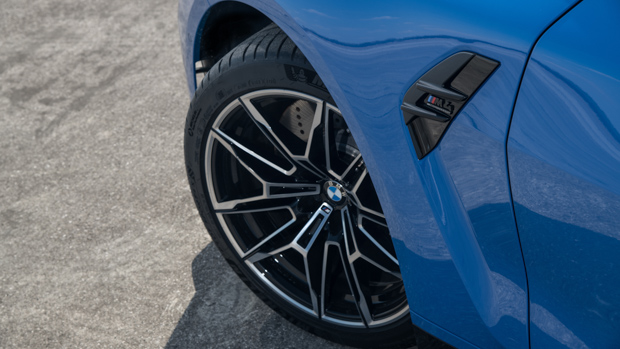 BMW Australia has yet to lock in the final specification and pricing of the xDrive M4, currently the rear-drive M4 Competition with the eight-speed auto costs $159,900 before on-road costs.
Expect to pay a little more than that to get your hands on an xDrive equipped example, though we will have detailed pricing and specification closer to launch.