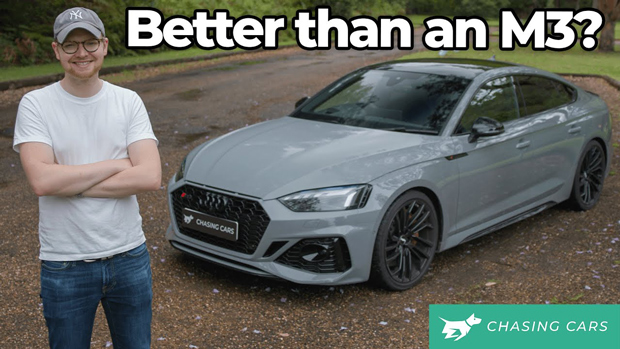 The updated RS4 Avant may be the way to an Audi purist's heart, but the RS5 Sportback is where the people are at. Despite the fast-wagon mantra being branded into the DNA of Germany's four-ringed marque, the model that more punters choose in recent times is the RS5 Sportback – mirroring the same trend in A4s and A5s.
And you can see why. Coupe-esque styling mixed with four-door practicality (and sexy frameless glass), as well as a liftback tailgate hiding a boot that's only marginally smaller below the luggage cover (465L vs 495) than the RS4's. It's the RS4 sedan you have when one no longer exists, spritzed with a dash of wagon-esque practicality. What's not to love?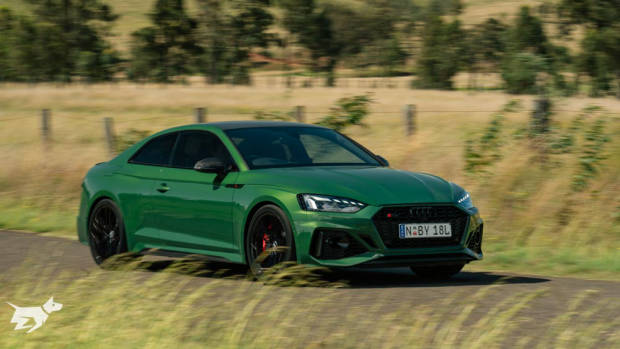 As per the RS4, the RS5 twins (Sportback and Coupe) have been put through a similar beautification program and have emerged looking trimmer, tougher and younger. The RS5 Sportback only joined the line-up in 2019 so it'll be no surprise that the newness is all in the detail. Cue similar headlights to the RS4's with segmented LEDs like a rapper's brows, but the RS5s boast an 'X marks the cross' in the headlight centre to signify standard Laserlight tech (ultra-penetrating high-beam).
Where the RS4 gets a single horizontal slit above its new frameless grille, the RS5 gets three distinct openings, just like the 1984 Sport Quattro, and more triangular outer air intakes.
At the rear, much-cooler tail-lights with high-tech detail, and a new rear bar with a mesh centre section and more aggressive sculpting, say '2020' with all the subtlety of a designer face mask. And the same also applies to the RS5 Coupe, whose styling details mirror the Sportback's but whose muscular hips seem firmer when not bisected by a pair of rear doors.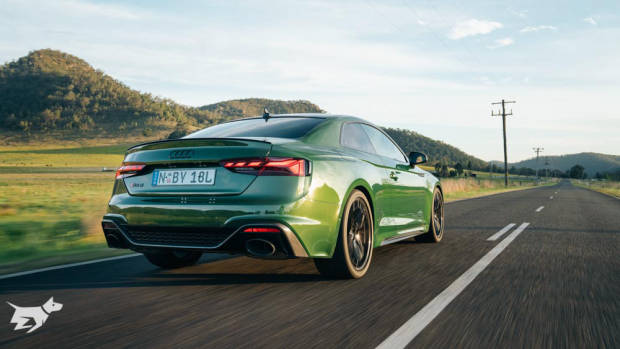 The RS5 Coupe also shares its price with the RS5 Sportback, with both asking $150,900 before on-road costs. Audi Australia has lopped $6,800 from last year's sticker after already adding more equipment in 2019. And yet the 2020 RS5s are claimed to offer an additional $2,400 worth of value beyond that. They're also considerably less exxy than their direct competition from Mercedes-AMG and BMW M – at least on paper.
Sweetening the deal for buyers is the addition of new 'flag design' 20-inch Audi Sport alloys, the same Black exterior styling package as on the RS4, the aforementioned Laser Matrix LED headlights, Audi Connect Plus (as per RS4, which can help you find where your car is parked through the Audi app), and Audi Virtual Cockpit Plus (with new graphics, also as per RS4, including bar-graph centre tacho).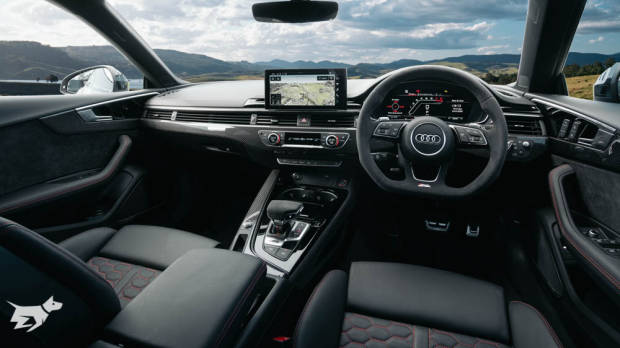 Audi's slick new 10.1-inch centre touchscreen appears as if it was always meant to grace the RS5's elegant and beautifully finished, if ageing, dashboard. And there are new wheel paddles, plus the M-inspired joys of an RS Mode button on the right wheel spoke to input two separate 'individual' drive-mode settings via the touchscreen.
The best part is you do it all on the screen and it automatically saves to the switchgear, rather than needing buttons held down. And you can alter it at lightning pace if you need to.
I must say, though, that I'd be ticking the optional RS Design package because it's only $3,400 and introduces the joys of a tactile Alcantara steering wheel and gearknob, Alcantara down the sides of the centre console, black Nappa leather on the door armrests and red edging on the outer seatbelts, plus crescendo-red stitching highlights all over the joint.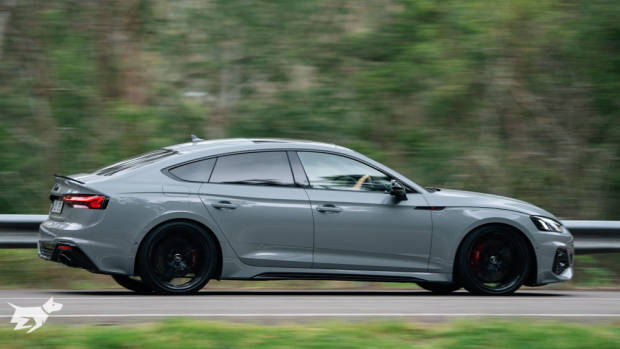 You could also stump up for carbon-ceramic brakes ($13,600) that include 400mm front discs with six-piston calipers and save 6.5kg, however I'd be ticking Dynamic Ride Control with adaptive dampers ($4,400) first, as fitted to the RS5 Coupe. Why they aren't standard is bizarre, but at least they work well.
The RS5 Coupe also benefits from a 60mmm-shorter wheelbase than the RS5 Sportback and RS4 Avant, gifting it greater agility when changing direction or turning into tight corners, or indeed any corner. Compared to the stock-suspended RS4 we also drove on launch, this adaptive-equipped RS5 (also with ceramic brakes) managed to elevate its driving experience noticeably. Not by a huge amount mind you, but enough to appreciate its tireless brakes, better body control, sweeter balance and meatier steering. Put all those things together and you can see why it's the driver's choice among its twin-turbo V6 wolf pack. Between the wagon, Sportback and coupe, the two-door is best.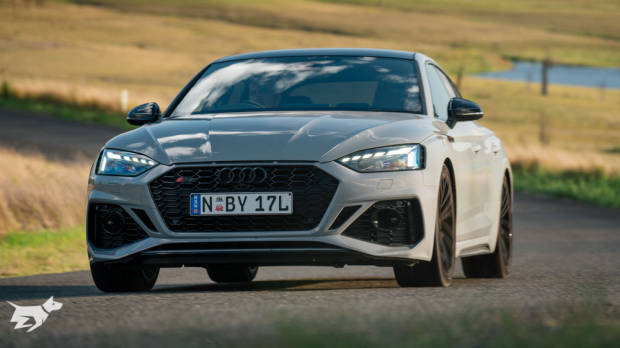 With those dynamic advantages constantly working in its favour, you're primed to make the best use of its 331kW/600Nm 2.9-litre powertrain. And with the handling delivering more thrills, the V6's rasping, snarling backing track somehow seems more appropriate. Both RS5s are also slightly quicker than the RS4 – 0-100km/h in a claimed 3.9 seconds, which certainly isn't hanging about.
While the RS5 Coupe may appear something of a relative bargain on paper, it doesn't take long to hike its sticker skyward. With a carbon styling package ($11,200), Audi Sport gloss-black evo design wheels ($400), black Audi badging ($700), a carbonfibre roof ($4900), a carbon engine compartment cover ($1200), those ceramics ($13,600), adaptive dampers ($4400) and cabin inlays in carbon twill ($1400), our Sonoma Green test car hit $188,700!
But if you value a car on the way it makes you feel on all levels – tickling all your senses, visual and cerebral – then somehow any RS5 seems like a not-so-stratospheric ticket to super-luxury indulgence.