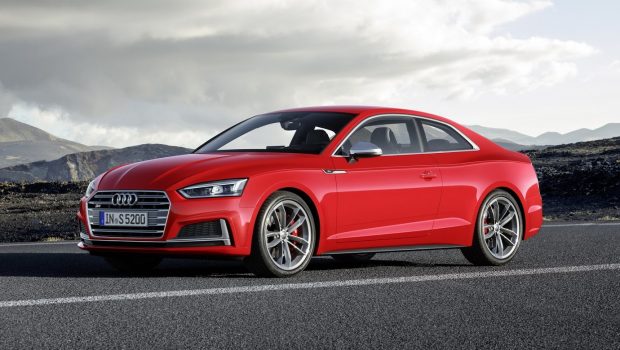 Launched in Germany this month, the second-generation 2017 Audi A5 and 2017 Audi S5 will arrive in Australian dealerships early next year.
Stylistically the new A5 may be an evolutionary development, reflecting classic Audi tastes – but the crisp, sharp lines mark a welcome point of difference from some more adventurously-styled competitors.
There are clear similarities outside and in to the 2016 Audi A4 range, which is already on the road in Australia. Like the BMW 3 and 4 Series split, the A4 brings a sedan and wagon model, where the A5 takes care of the two-door coupe.
Later, a convertible model is a sure thing, while a five-door fastback model – seen on the first-generation A5 – is a possibility.
Click the photo above to launch the 2017 Audi A5 video.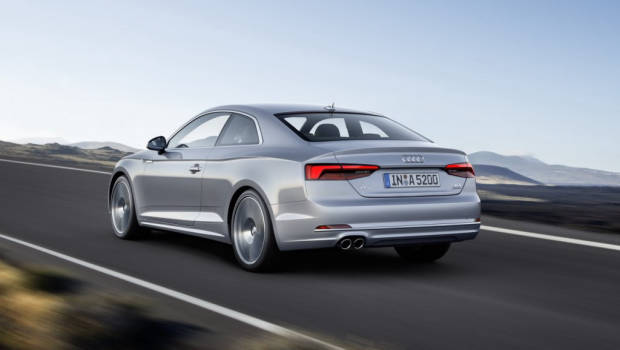 Five turbocharged engines will be available in Europe later this year: two petrols, and three diesels. The forthcoming Australian lineup is likely to favour the two-litre petrols.
Safety technology is bang up-to-date, with active cruise control, autonomous emergency braking, lane keep assist, rear cross traffic alert and automated parking all here. There'll also be optional road sign recognition.
A brand-new Audi S5 is also coming.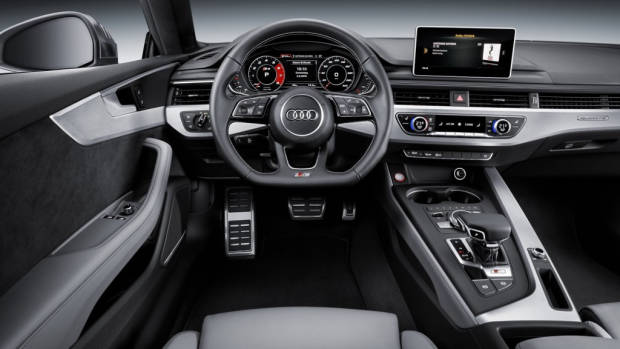 Often the Audi Sport performance model launches after the standard car, but this time the S5 will arrive alongside the A5.
Like the 2016 Audi S4, S5 packs a punch from a turbocharged V6 engine making 260kW of power and 500Nm of torque. That's good for sprints to 100km/h in 4.7 seconds.
The A5 and S5 range will feature an eight-speed conventional automatic gearbox. The A5 will offer front-wheel-drive or Quattro AWD; all-paw grip is standard fare on the S5.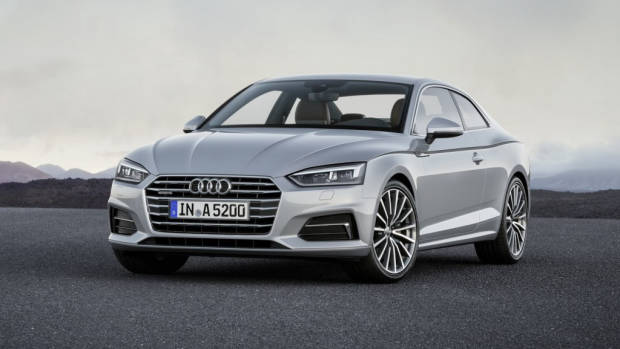 The interior largely carries over from the A4, and that's a good thing.
Audi's innovative Virtual Cockpit display will be available, and it would be a shame to leave that option unticked: we think it's the best in-car technology currently available.
All cars will feature an 8-inch floating tablet display in the centre console.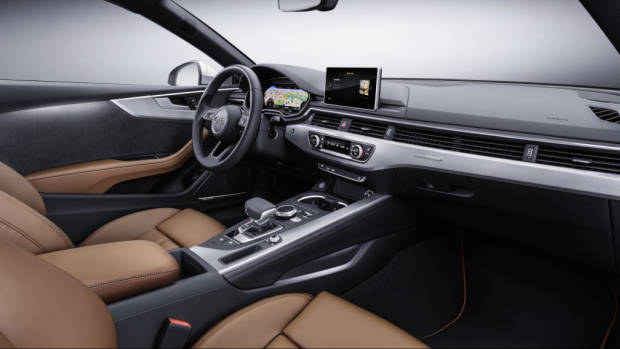 Bang and Olufsen will provide the optional premium sound in the form of their 3D system – but expect it to cost a pretty penny.
Weight is down over the new A5 range by 60kg and a drag coefficient of just 0.25cd will improve fuel consumption.
Firm details on the 2017 A5 price, standard kit and fuel economy will be available when Audi confirms details on the range toward the end of the year.