Late last week Audi Australia announced detailed pricing and specification for the heavily updated A4 and A5 model range, with the conspicuous absence of sporting variants.
Those looking for a fruitier Audi will soon be satiated by the updated S4 and S5 due in Australia by October. Both vehicles are powered by a carryover three-litre turbocharged V6 with 260kW and 500Nm.
However, we are still waiting on details of the updated hi-po RS4 and RS5, though we understand the hottest models are still a little way off.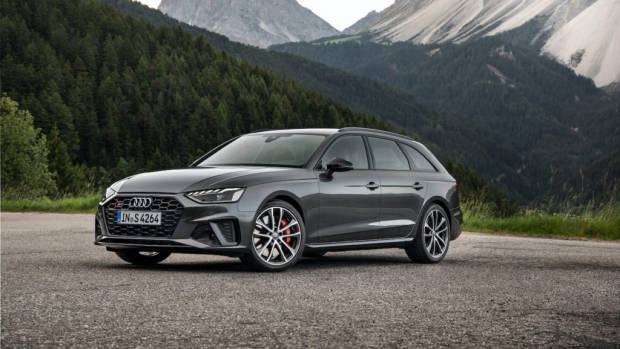 For now, Audi's S4 and S5 will have to measure up against the BMW M340i and Mercedes-AMG C43. However, in-house competition is never far away, the recently released RS Q3 will likely find favour with SUV-loving buyers.
Powering the S4 and S5 is the same turbocharged three-litre V6 found in the current models with outputs of 260kW and 500Nm. Hooked up to a ZF eight-speed torque converter gearbox, the S4 and S5 are, naturally, all-wheel-drive.
Quite a stark difference to the the European Audi S4 and S5 which are fitted with a potent turbo diesel V6 with outputs of 255kW and a huge 700Nm of torque.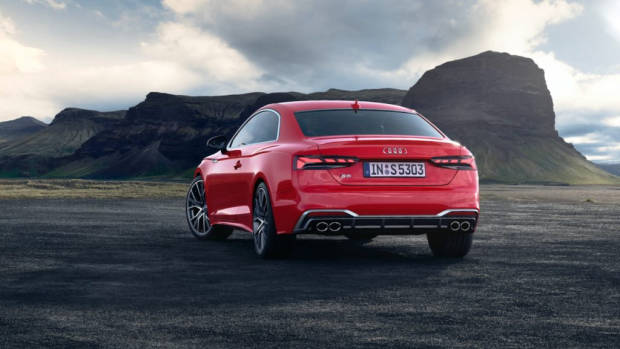 The Quattro system isn't the front-biased like the one found in cooking A4 and A5 models. Instead, the S4 and S5 are capable of sending up to 85% of torque to the rear wheels. There is an optional rear-axle limited-slip differential available.
Those generous outputs combined with Audi's all-paw traction mean the S4 Sedan and S5 Coupe should complete the standard sprint in 4.7 seconds. Avant and Sportback bodied cars take an extra tenth of a second to reach the magic number, while the heavier convertible extends the dash to 5.1 seconds.
Heavily blistered front and rear arches adorn the new S4 variants, following suit with the A4, as does an updated single-frame grille design with refreshed LED signatures. The styling changes are certainly noticeable and add a certain slickness to the traditional shape of the S4.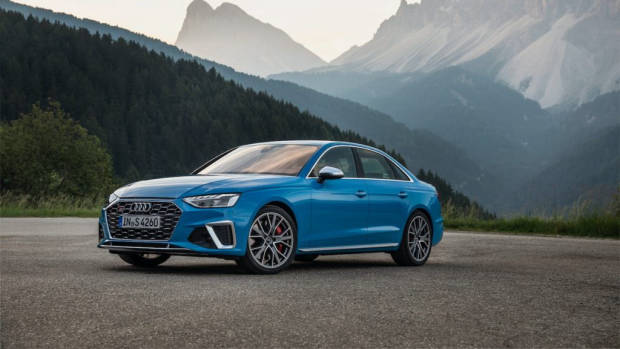 Outside, the S5 does without such noticeable changes, but there's still the refreshed grille and LED signatures, as well as the full-width chrome or black element that joins the brake lights, accentuating the vehicle's width at the rear.
Inside the S cars are very similar to their cooking counterparts – a 10.1-inch touchscreen runs updated MMI infotainment software, with the rotary dial now gone. There's a 12.3-inch virtual cockpit which sees a bespoke interface for these more performance-oriented vehicles.
The S4 Sedan and Avant are equipped with 19-inch alloy wheels, Bang & Olufsen 19 speaker stereo, adaptive suspension and heated, electrically adjustable front seats trimmed in Nappa leather. Additionally, the Avant adds silver roof rails and an electric boot lid to the fray.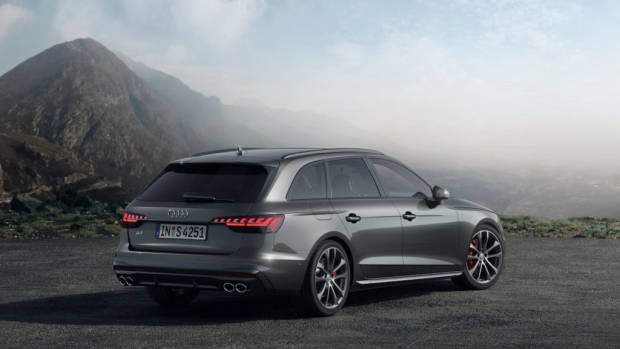 Above the S4, the S5 Coupe and Sportback get Matrix LED headlights with sequential indicators, while larger 20-inch alloy wheels finished in an anthracite hue cover red brake callipers.
While the Cabriolet isn't the biggest seller, it adds a couple of cool features on top of the other S5s. Unmissably there's the retractable roof, but Audi has cleverly engineered microphones into the seatbelts to improve voice command response and audio clarity when on a phone call.
There are three interior trim colours available across the range, with buyers able to option the carbon and black package which includes real carbon mirror caps and lip-spoiler, and all chrome exterior accents replaced with piano black.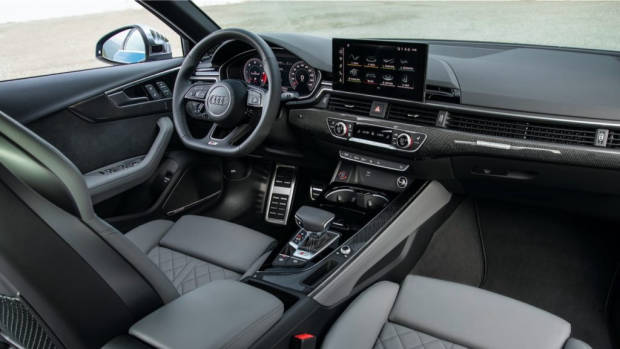 A full complement of active safety gear is standard for all S4 and S5 models. The suite includes adaptive cruise control, high-speed AEB, lane-keep assist, rear cross-traffic alert, park assist and a 360-degree camera.
Customer vehicles will arrive in October, with orders able to be placed through a dealership of Audi's online platform.
2020 Audi S4 and S5 Pricing
All prices are before on-road costs
S4 Sedan – $99,900 (no change)
S4 Avant – $102,400 (down $500)
S5 Coupe/Sportback – $106,900 (up $1,000)
S5 Cabriolet – $120,400 (up $1,460)